Eden Hazard: 'More Pleasure' in Zinedine Zidane Training Than Ex-Chelsea Coaches
Eden Hazard: 'More Pleasure' in Zinedine Zidane Training Than Ex-Chelsea Coaches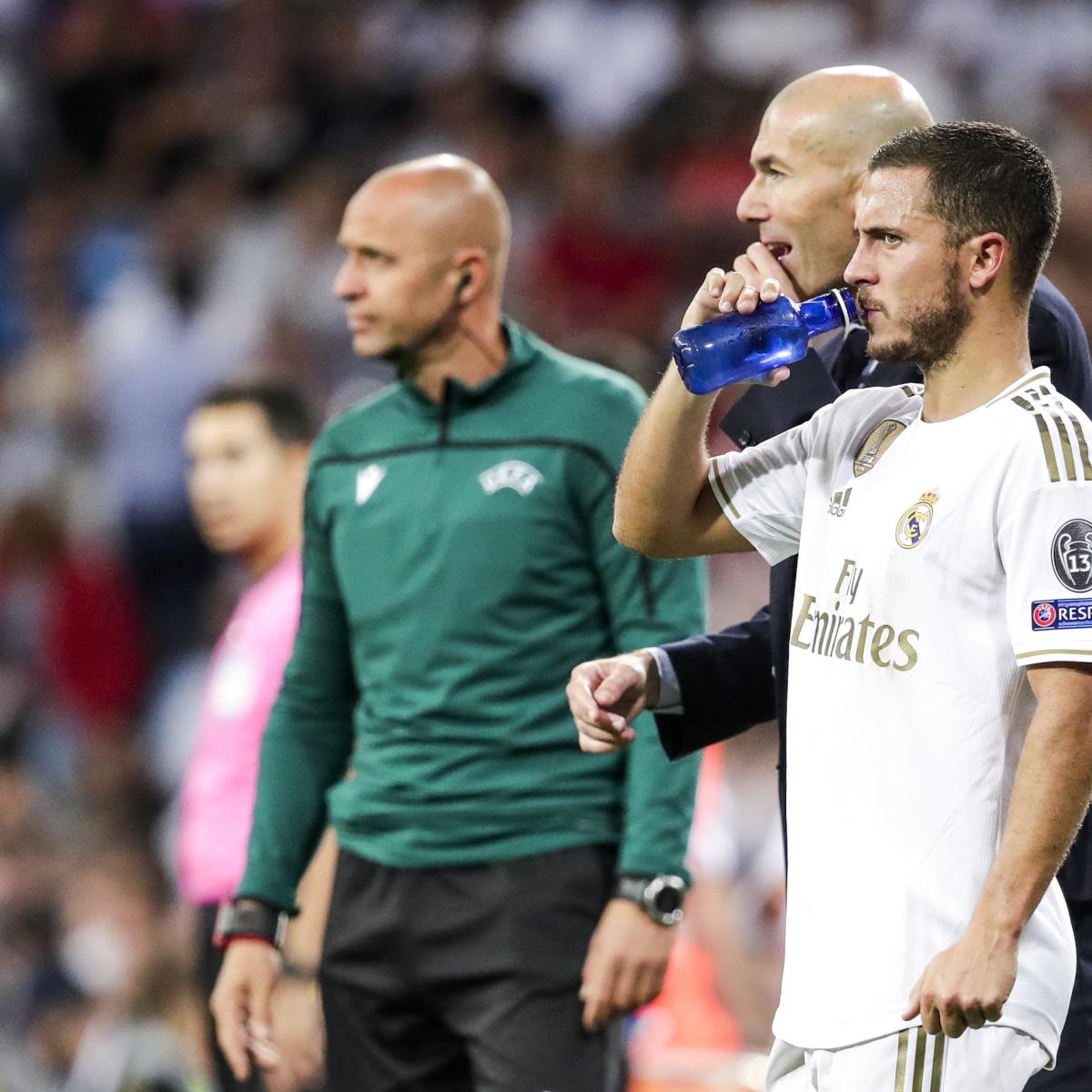 Soccrates Images/Getty Images
Real Madrid forward Eden Hazard has said moving to the club has helped him to find "pleasure" in training again. 
The Belgium international made the move to the Santiago Bernabeu last summer, having spent seven seasons with Chelsea. In his time with the Blues, he developed into one of the best players in the Premier League and departed Stamford Bridge as a club legend.
At Chelsea, his final two managers were Antonio Conte and Maurizio Sarri. Speaking to Sport/Foot (h/t AS, via Max Winters of the MailOnline), Hazard said working under new coach Zinedine Zidane has helped spark his enjoyment of training again.
"Our training [at Real Madrid] is always with the ball, working on movement and patterns," he said. "When you meet Italian coaches, like me [Conte and Sarri], you have much less pleasure. It is more framed and repetitive. You find pleasure in victory. I spent three years with Italian managers so rediscovering this pleasure does me good."
AS shared the front page featuring Hazard and provided further lines from the interview in question:
AS English @English_AS

Buenos días! "Zidane loves his players". Eden Hazard, still out injured, is the focal point of today's front page after a recent interview in which he discusses the Madrid coach, his weight and the "winning culture" at the club. https://t.co/kQ13D9o4mF