Source: Patriots bring on veteran WR Thomas
Source: Patriots bring on veteran WR Thomas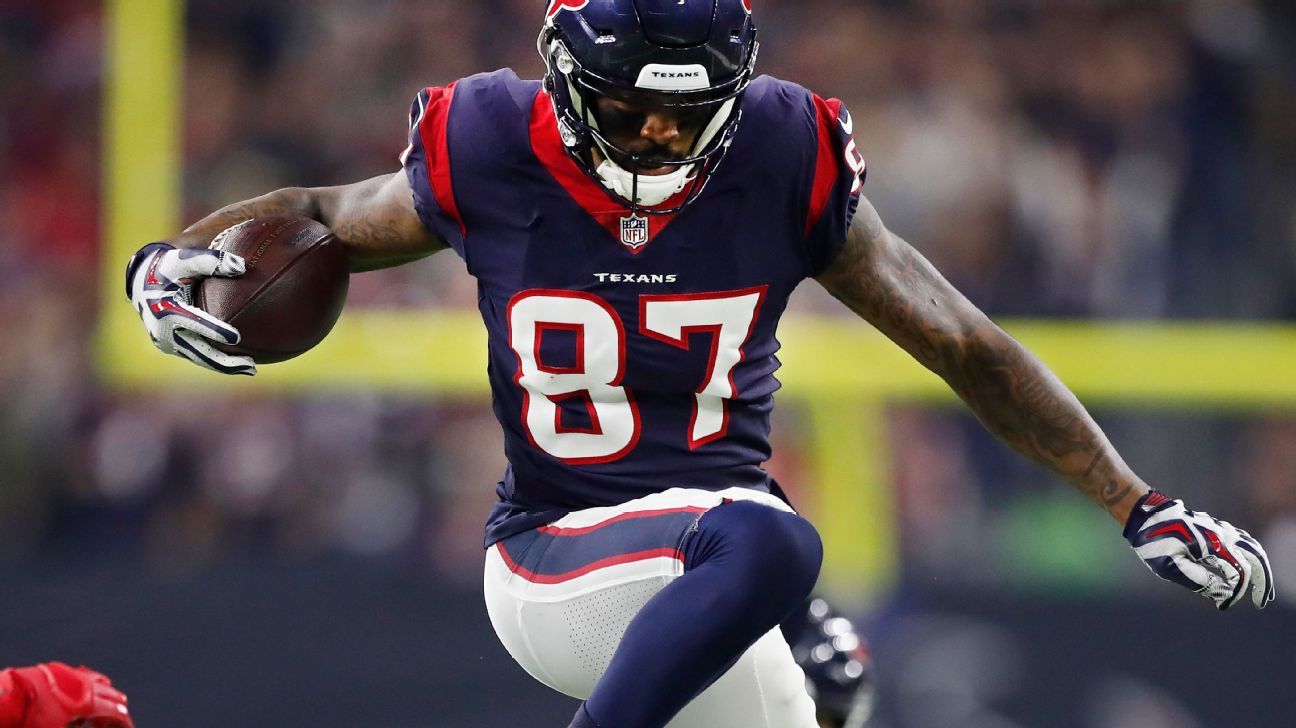 The New England Patriots are signing Demaryius Thomas with hopes his addition can bolster an otherwise thin receiving group, a source told ESPN's Field Yates.
Thomas, a 31-year-old veteran who was acquired by the Texans from the Denver Broncos just before last season's trade deadline, suffered a season-ending torn Achilles in December and was released by Houston in February.
He caught 23 passes for 275 yards and 2 touchdowns in seven games after his trade to the Texans. Between the two teams, Thomas finished 2018 with 59 catches for 677 yards and 5 touchdowns.
The four-time Pro Bowl selection, who was due $14 million in 2019, none of which was guaranteed, said just prior to his release that he wasn't thinking about retiring and that "I can still play, man."
Thomas was arrested Feb. 27 and charged with vehicular assault (a felony), reckless driving and driving without proof of insurance in connection with an accident that occurred Feb. 16 in downtown Denver. He and two passengers were injured and taken to the hospital after his SUV went off the road and flipped end-over-end after hitting a median at more than 70 mph — more than twice the speed limit.
He pleaded guilty to a misdemeanor charge of careless driving on March 27, and had the felony charge dismissed. He was fined $300, ordered to complete 50 hours of community service and received one year of supervised probation.
A former first-round pick, Thomas spent his first eight-plus NFL seasons with the Broncos. He has the second-most receiving yards (9,055) and touchdown catches (60) in Broncos history, trailing Rod Smith in both categories.
ESPN's Sarah Barshop contributed to this report.
NFL News
via http://www.espn.com – NFL http://www.espn.com
April 16, 2019 at 02:06PM