NBPA 'Stand With' Mavericks' Kristaps Porzingis Amid Rape Allegations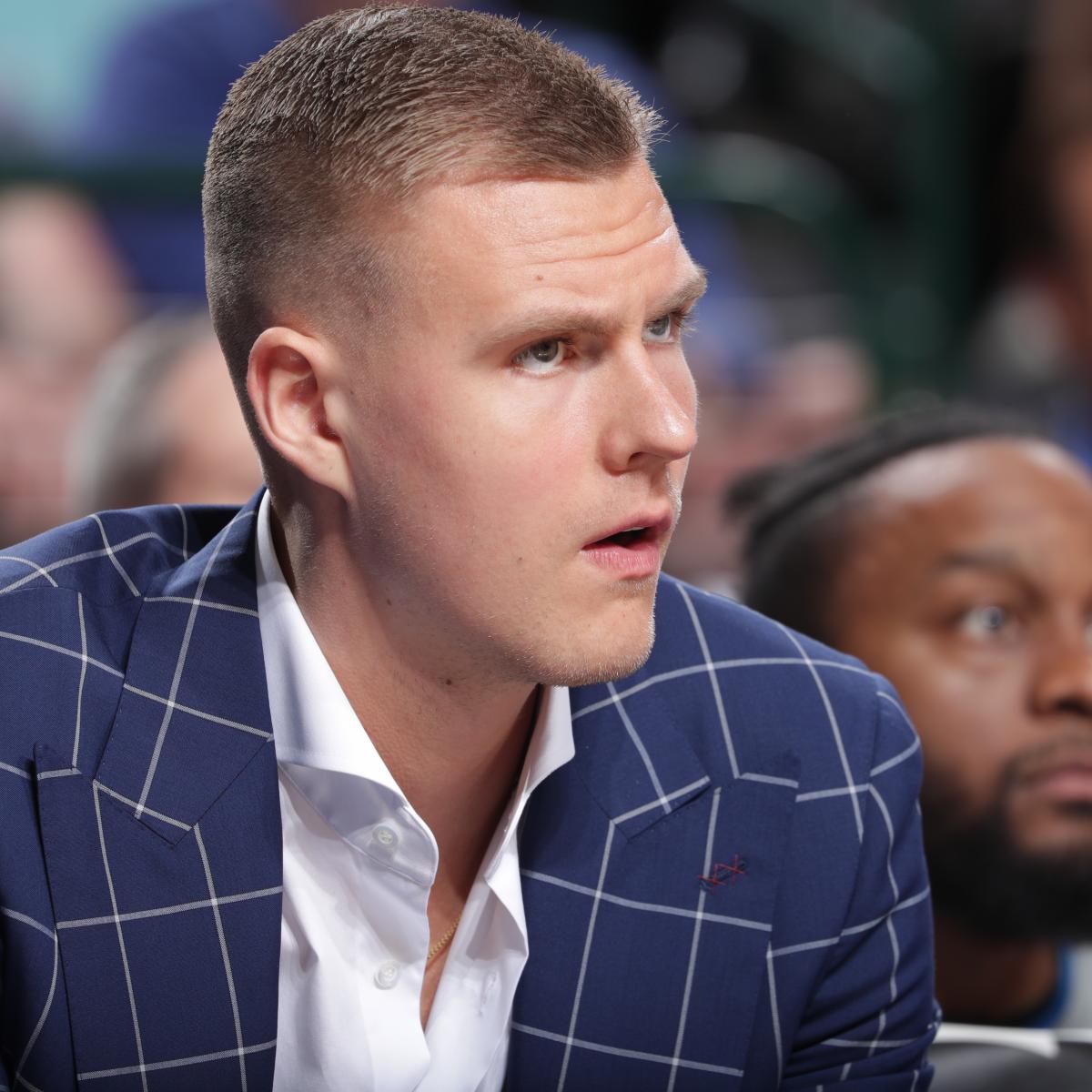 Glenn James/Getty Images
National Basketball Players Association executive director Michele Roberts issued a statement on behalf of the organization in response to allegations against Dallas Mavericks forward Kristaps Porzingis, who has been accused of assaulting and raping a woman.

Ian Begley of ESPN relayed the statement:
Ian Begley @IanBegley

NBPA statement from executive director Michele Roberts on the Kristaps Porzingis rape allegations: "We have been aware of these allegations for some time, have evaluated the accuser's claims and, based on what is presently before us, stand with Kristaps."
According to Tina Moore of the New York Post, a woman reportedly told the New York Police Department on Thursday that Porzingis held her against her will and raped her at his Sky building in Manhattan on Feb. 7, 2018.
At the time, the forward played for the New York Knicks.
Moore provided more information about the NYPD's reported belief in her credibility:
"Investigators consider her credible, one high-ranking NYPD source told The Post.
"The accuser is 'believable,' the source said, even though she did not report the alleged attack until more than a year later and has admitted to cops that she discussed getting $68,000 in hush money from the multimillionaire basketballer."
Porzingis' attorney, Roland G. Riopelle, issued a statement (h/t Jeff Zillgitt of USA Today) to numerous media outlets in response to the allegation denying the claims.
"We are aware of the complaint that was made against Mr. Porzingis on Friday and unequivocally deny the allegations. We made a formal referral to federal law enforcement on December 20, 2018, based on the accuser's extortionate demands. We also alerted the National Basketball Association months ago and they are aware of the ongoing investigation of the accuser by federal law enforcement. We cannot comment further on an ongoing federal investigation. Please refer any questions to the Federal Bureau of Investigation or the National Basketball Association."

This article will be updated to provide more information soon.
NBA News
via Bleacher Report – NBA https://ift.tt/2gMI6gF
March 31, 2019 at 09:18PM