Christchurch shootings: Atta Elayyan, New Zealand futsal goalkeeper, among dead
Christchurch shootings: Atta Elayyan, New Zealand futsal goalkeeper, among dead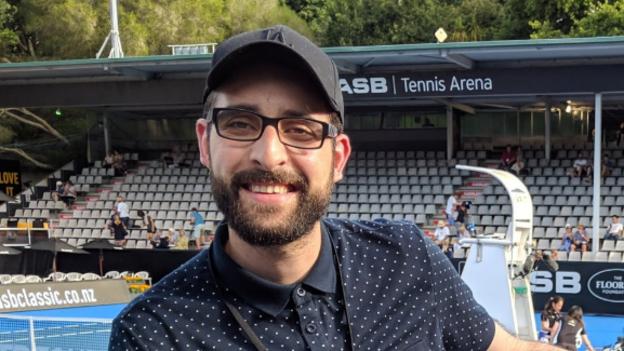 Atta Elayyan, the goalkeeper for New Zealand's futsal team, was one of those killed in Friday's mosque attacks in Christchurch, New Zealand Football (NZF) has confirmed.
Fifty people were killed and 50 injured in shootings at two mosques in what is New Zealand's deadliest attack.
The Kuwait-born Elayyan, 33, played 19 times for the Futsal Whites.
"There is huge hole in our hearts," said Josh Margetts, NZF's futsal development manager.
"Atta was a great man and well liked by everyone in the Futsal Whites squad and the futsal community. There are no words to sum up how we are all feeling. He will be sorely missed."
Australian Brenton Tarrant, 28, has been charged with carrying out the shootings.
New Zealand's top professional football team, the Wellington Phoenix, paid tribute to Elyyan and the other victims at their A-League match against the Western Sydney Wanderers, which went ahead after police consultation.
The third cricket Test between New Zealand and Bangladesh that was due to start in Christchurch on Saturday was cancelled after the tourists witnessed the mass shooting.
"My heart goes out to the futsal community," NZF chief executive Andrew Pragnell said.
"They are a very tight-knit group and this news of Atta's death will be devastating for all involved in the game. We feel their pain and their grief."
Crusaders may change name following attacks
Meanwhile, Super Rugby's Canterbury Crusaders say they are open to discussing a potential name change following the attacks.
The Crusaders adopted their name 23 years ago when rugby went professional but questions have been raised over its associations with the medieval religious wars between Christians and Muslims since the attacks.
The franchise, which has won a record nine Super Rugby titles, issued a statement on Saturday defending the name but chief executive Colin Mansbridge said on Sunday they were open to initiating discussions about a change, in time.
"The first thing for us is things are still fairly raw," Mansbridge told television network TVNZ on Sunday. "We're in a state of shock. We'll acknowledge the feedback we've had. It is appropriate."
All Blacks captain Kieran Read, who plays for the Crusaders and was caught up in the city centre lockdown at his daughters' school on Friday while police searched for the gunman, sent a message of support to New Zealand's Muslim community.
"My heart goes out to the victims and their families, our Muslim community and the people of Christchurch," Read, 33, wrote on his Instagram account.
"Our nation is experiencing a great loss of innocence in the face of all that happened. Bigotry and intolerance has no place here in Aotearoa [New Zealand]. This is not who we are.
"Our strength lies in our diversity and while acts such as this are orchestrated in an attempt to divide us, love and unity will always prevail."
Soccer News
via BBC Sport – Football https://ift.tt/OHg7x6
March 17, 2019 at 01:09AM