Kvyat: Vettel qualifying off could've contributed to me missing Q3
Kvyat: Vettel qualifying off could've contributed to me missing Q3
Toro Rosso Formula 1 driver Daniil Kyvat says Sebastian Vettel going off the road in front of him could have contributed to missing Q3 in Australian Grand Prix qualifying.
On his return to the F1 field after over a year away, Kvyat had been seventh fastest in practice one in Melbourne, eighth in the final session and then fifth in Q1.
But he ended up only 15th on the grid, and was outqualified by rookie team-mate Alex Albon.
Asked by Autosport if qualifying had been frustrating, Kvyat said a combination of a set-up change and being right behind Vettel's excursion at Turn 12 at the end of Q2 were the main factors in the 0.242-second gap to a Q3 spot.
"I am really quite satisfied with the session," Kvyat insisted.
"FP1, FP2, FP3 and Q1 were a really great level. Q2 maybe started to be a bit scrappy for various reasons, but we know why – there was perhaps a bit of direction we took with the car.
"Plus Sebastian went off the track right in front of me, so I had to avoid him there and lost a bit of time.
"I am not complaining, he did everything he could to get out of the way, so it's just unfortunate.
"These things happen and otherwise the car is there.
"We need to keep our heads up because really the performance is there and it's optimistic for the future races."
Asked by Autosport if the pre-Q2 pace had at least underlined that Toro Rosso was a potential Q3 car, Kvyat replied: "Exactly. Because honestly my Q1 lap was enough for Q3.
"So we just needed to repeat it, and in ideal world we would improve it.
"But also Q1 felt really good and then it's harder to improve after that.
"We need to look into this, and I think once we find a sweet spot all the time it will be very nice and enjoyable."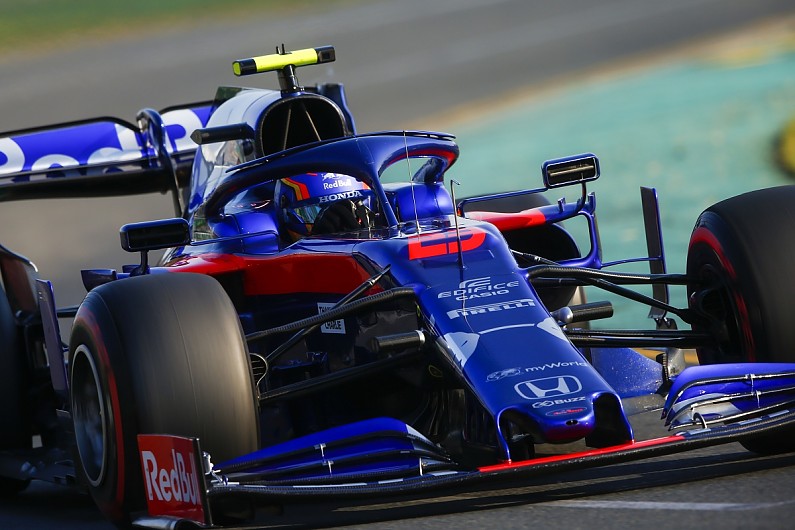 Albon had been in the midfield throughout practice, and admitted he was beginning to feel "deflated" before going ninth fastest in Q1 then qualifying two places ahead of Kvyat.
"Through the free practices really, I felt a little bit on the back foot, I didn't feel all that comfortable with the car," Albon admitted.
"During qualifying I started to find some stuff that really started to help me.
"We were just unlocking the car to try and make it a bit more predictable for me, and I started to get really confident, really quickly, in the car.
"Melbourne isn't the kindest track to start at because it's so bumpy.
"If you're not confident in the car then the lap time will never really come, because you need to be using all of the track and playing with the bumps and kerbs, so it did take a little bit of time to get up to speed, but we got there in the end in qualifying."
Racing News
via All news – Autosport https://ift.tt/2uOa9Ei
March 16, 2019 at 04:48AM