Formula E champion Vergne: Techeetah must stop 'negative spiral'
Formula E champion Vergne: Techeetah must stop 'negative spiral'
Reigning ABB FIA Formula E champion Jean-Eric Vergne says that he and his Techeetah team need to change the "negative spiral" that has hurt their 2018/19 season to date.
Vergne's Hong Kong E-Prix got off to a difficult start in which he admitted he did not understand his Gen2 car, and he could only qualify 18th after crashing in the changeable conditions.
The second Techeetah-run car of Andre Lotterer was on course to win the race until Sam Bird made contact with his car, for which Bird was penalised and stripped of his on-the-road victory.
Vergne was 13th after receiving a penalty for clashing with NIO's Tom Dillmann.
It was the latest disappointing race for Vergne after promising pace in Saudi Arabia was followed by a spin in Marrakech and frustration with the handling of his car in Mexico.
"It was a nightmare race honestly. What more can I say? It seems that the negative spiral keeps going on for us and we have got to change that," Vergne told Autosport.
"[We need to] leave this race behind us and try to have a good one in Sanya."
Vergne had topped the post-Mexico E-Prix in-season test last month, suggesting Techeetah had made progress in understanding its Gen2 machine.
But Vergne said he "didn't know" if the team had found solutions in Hong Kong.
"In the wet [in Hong Kong] I had some issues with the car, I don't know what it was," he said.
"We changed one thing on the car to the opposite and we haven't felt a difference, engineers could not find it.
"We were very lost in the rain on my side.
"It's not usual for me, I love those conditions. But today, it was clearly nowhere."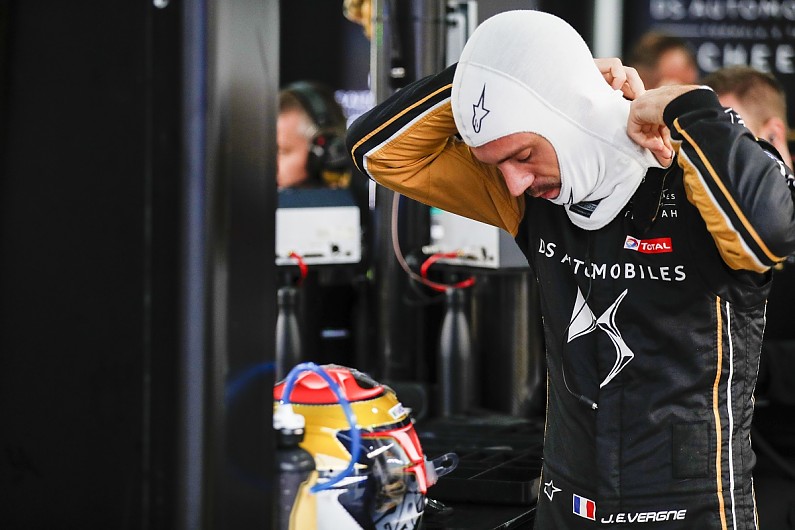 While team-mate Lotterer was able to put himself into superpole and race-win contention, Vergne does not believe the two were apart in raw performance.
He said: "When you are glued in traffic and in free air it's a completely different race isn't it? The car was behaving well in the race, Andre did a good job.
"When I was in free air, I was able to match his speed, saving energy and so on.
"The problem now is that you can't overtake in Formula E. "I don't think there has been a single clean overtake without touching today.
"I believe they really have to do something about the safety car and try to freeze the time to make it difficult because no-one did any energy saving today.
"When you are flat out on a very narrow street circuit like this in the Gen2, which is a big car, it leads into a crash, into a safety car.
"It leads into a not very nice spectacle."
Racing News
via All news – Autosport https://ift.tt/2uOa9Ei
March 15, 2019 at 03:32AM