Palmer: Entirely logical BRDC British F3 should keep name for 2019
Palmer: Entirely logical BRDC British F3 should keep name for 2019
Jonathan Palmer is confident BRDC British Formula 3 will be allowed to retain its name for the coming season and from 2020 when it plans to adopt Regional F3 framework.
The FIA launched its Regional F3 concept in 2017, which will be adopted in Europe this year following the advent of the Formula Regional European Championship. Renault has also introduced a new Regional F3-spec car for its Eurocup series.
Palmer's MotorSport Vision organisation, which operates British F3, considered getting Regional F3 status for 2019 but ultimately opted to retain its current Tatuus-Cosworth car instead of switching to a halo-fitted car.
As a result, questions remain on whether the series will be able to keep its Formula 3 name for this year, having already been given a single-year extension to use it in 2018.
"The brand of British F3 is vital; whether it's drivers, teams or the public, people need consistency in the name of the championship," said MSV chief executive Palmer.
"I'm confident that we will keep the name, it's entirely logical that we should do and we're looking forward to 2020, with an FIA-approved championship with a halo car from FIA Regional F3 regulations.
"British F3 is a vital part of the FIA pyramid of single-seater championships and we're confident that everyone will realise keeping the name is the right thing to do."
The top three drivers from the previous year's British F4 championship will graduate to the British F3 for the first time under the championship's current guise this season.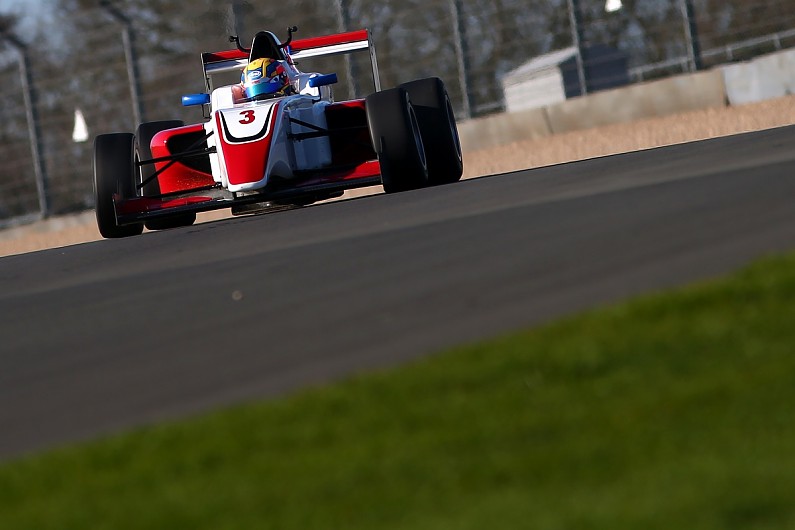 British F4 champion Kiern Jewiss has joined Douglas Motorsport, runner-up Ayrton Simmons rejoins Chris Dittmann Racing having contested four British F3 rounds last season and Johnathan Hoggard – pictured above, who topped last week's media day test – will race with Fortec Motorsports.
"I think it's going to be the most competitive year we have had," added Palmer.
Both Sunday races at each British F3 round will be live-streamed for the first time in 2019.
Racing News
via All news – Autosport https://ift.tt/2uOa9Ei
March 13, 2019 at 03:45AM