NBA Referee Exec Says Bradley Beal Traveled vs. Pistons Despite NBRA Statement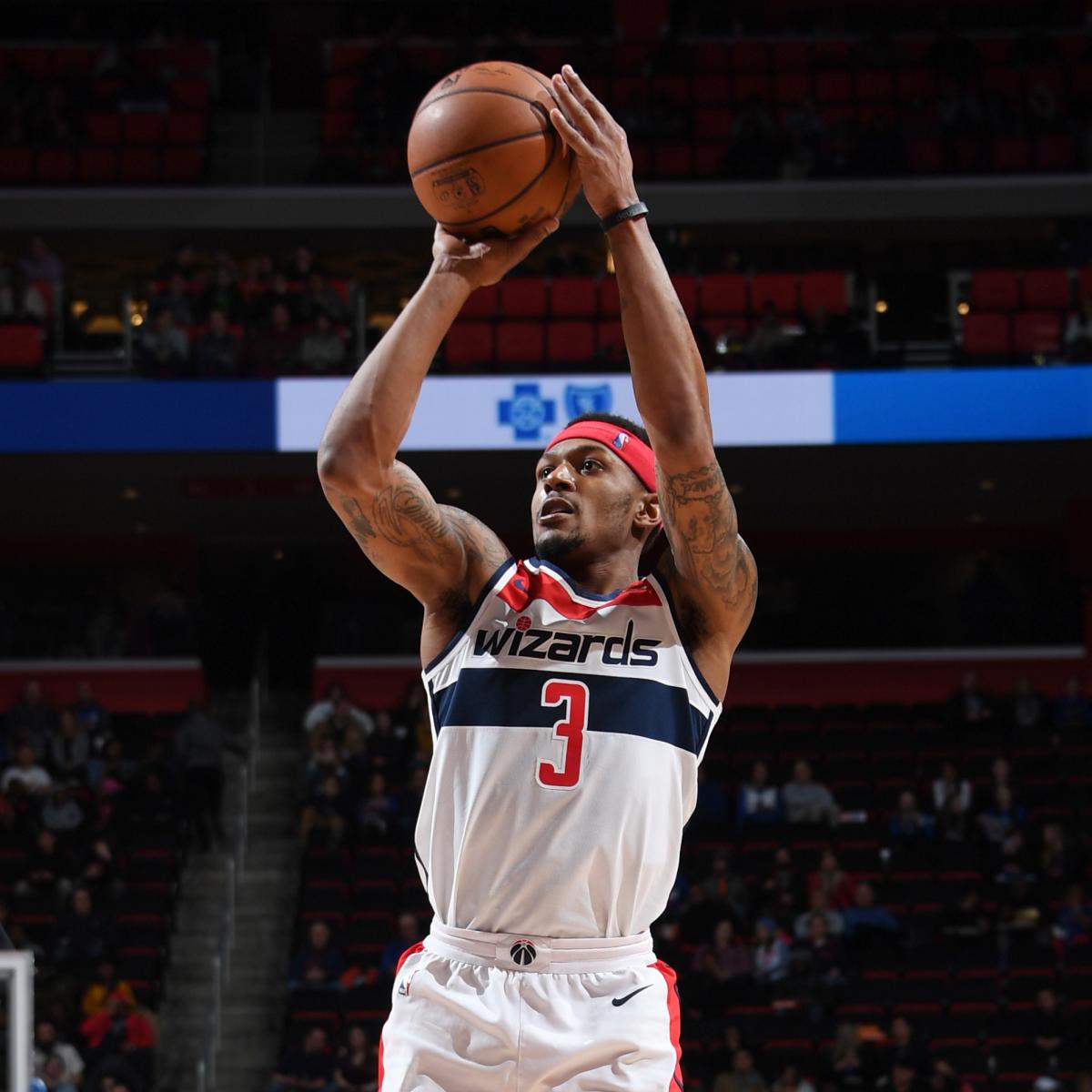 Chris Schwegler/Getty Images
NBA vice president of referee development and training Monty McCutchen told Dave McMenamin of ESPN.com that Washington Wizards guard Bradley Beal did travel against the Detroit Pistons in a much-discussed play on Monday evening.
While the travel itself had no effect on the result (a 121-112 Piston win), the no-call looked like a big miss at first glance:
McCutchen made the following comments to McMenamin regarding the matter:
"While in some cases a fumble at the end of a dribble on the gather can be retrieved, that is not what happened on this play. Bradley Beal gathers the ball and takes two steps, but then loses control of the ball. Once he has lost control after taking the two steps, he must regain control and pass or shoot before taking another step in order to be legal. Since he does not regain control until another step, the play is a travel."
That opinion contradicted the National Basketball Referees Association's take:
NBA Referees @OfficialNBARefs

The offensive player gathers with his right foot on the ground. He then takes two legal steps, before losing control of the ball. After regaining possession, a player is allowed to regain his pivot foot and pass or shoot prior to that foot returning to the ground. This is legal. https://t.co/0hVqgHw3w7
This article will be updated to provide more information soon.
Get the best sports content from the web and social in the new B/R app. Get the app and get the game.
NBA News
via Bleacher Report – NBA http://bit.ly/2gMI6gF
February 12, 2019 at 07:39PM