NBA All-Star Game 2019 Rosters: LeBron vs. Giannis Starters, Reserves, Analysis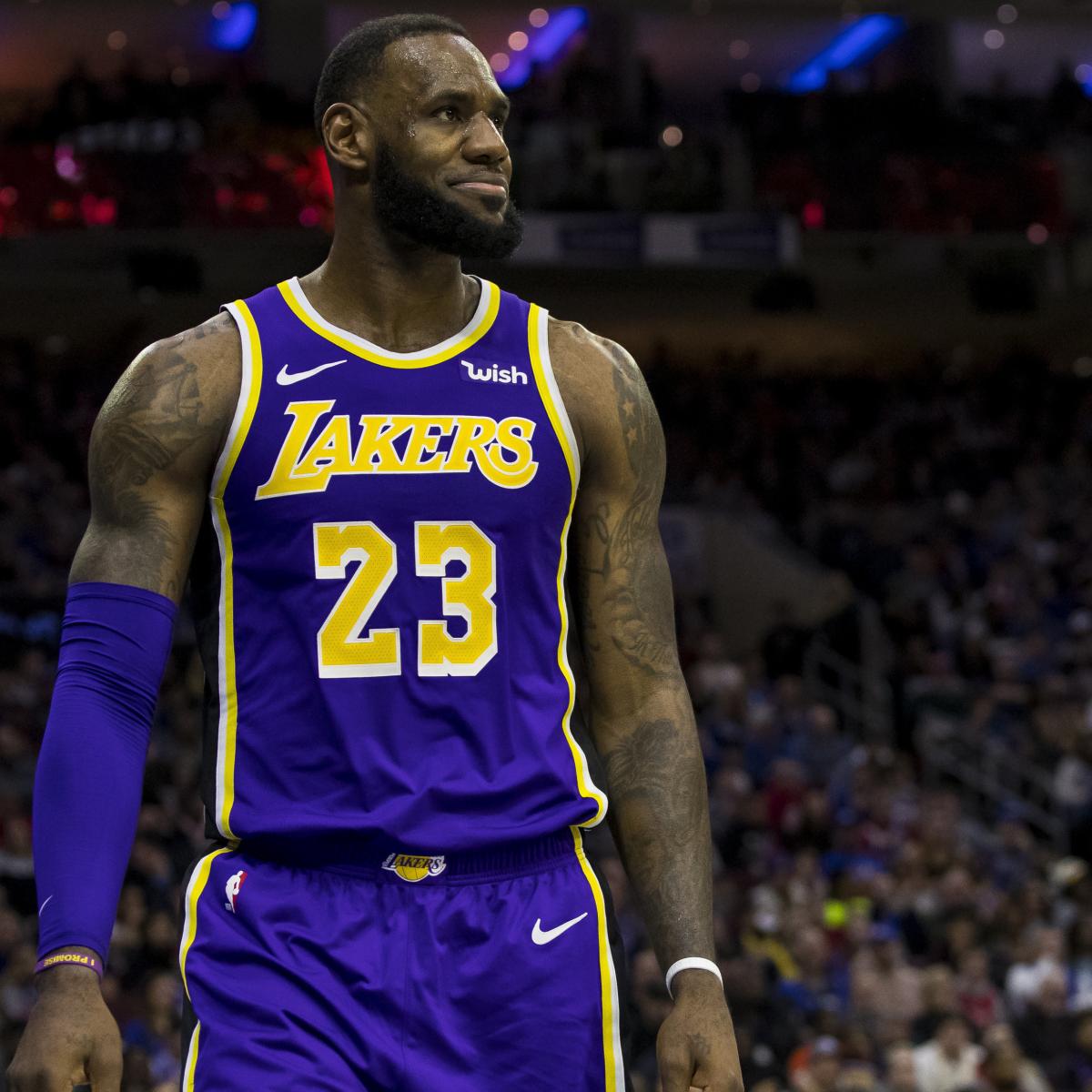 Chris Szagola/Associated Press
There are some purists and outliers who may disagree, but the NBA really has become a star-driven league. Yes, it's still a team sport, but the teams with the most (healthy) stars have been the leagues' front-runners over the past several years.
Over the past four seasons, it's been the Golden State Warriors against LeBron James' team in the finals—and James has made it there eight straight times. Now that James is in the Western Conference with the Los Angeles Lakers, it's looking like it will be the Warriors and the top team from the East in the 2019 finals.
The reality is that a team has very slim chances of making a deep playoff run if it doesn't have at least one bonafide superstar on the roster.
While this makes for a bit of a lopsided league, it makes for one heck of an All-Star Weekend. When the league's top players face off on February 17, it really will be an exhibition of the best the NBA has to offer. While there are some teammates in the game, every all-star has the talent to carry an NBA team—at least for a stretch.
What makes things even more exciting is the fact that the teams are mixed. For the second year in a row, the all-star squads were picked in a playground-style draft. The aforementioned James selected for the Western Conference, while Milwaukee Bucks star Giannis Antetokounmpo chose for the Eastern Conference. This promises to make for an exciting evening of elite basketball exhibition.
Here's everything you need to know about the 2019 NBA All-Star Game, including the rosters, viewing information and the latest buzz.
2019 NBA All-Star Game
When: Sunday, February 17 at 8 p.m. ET
Where: Spectrum Center, Charlotte, NC
TV and Live Stream: TNT and TNTDrama.com
Rosters
Western Conference Starters

LeBron James, F, Los Angeles Lakers
Kevin Durant, F, Golden State Warriors
Kyrie Irving, G, Boston Celtics
Kawhi Leonard, F, Toronto Raptors
James Harden, G, Houston Rockets
Western Conference Reserves
Anthony Davis, F, New Orleans Hornets
Klay Thompson, G, Golden State Warriors
Damian Lillard, G, Portland Trail Blazers
Ben Simmons, G, Philadelphia 76ers
LaMarcus Aldridge, F, San Antonio Spurs
Karl-Anthony Towns, C, Minnesota Timberwolves
Bradley Beal, G, Washington Wizards
Dwyane Wade, G, Miami Heat
Eastern Conference Starters
Giannis Antetokounmpo, F, Milwaukee Bucks
Steph Curry, G, Golden State Warriors
Joel Embiid, C, Philadelphia 76ers
Paul George, F, Oklahoma City Thunder
Kemba Walker, G, Charlotte Hornets
Eastern Conference Reserves
Khris Middleton, F, Milwaukee Bucks
Nikola Jokic, C, Denver Nuggets
Blake Griffin, F, Detroit Pistons
Russell Westbrook, G, Oklahoma City Thunder
D'Angelo Russell, G, Brooklyn Nets
Nikola Vucevic, C, Orlando Magic
Kyle Lowry, G, Toronto Raptors
Dirk Nowitzki, F, Dallas Mavericks
James and Durant Together
With the first pick in the All-Star Draft, James selected Kevin Durant of the Warriors—the first of three Golden State players selected. This should make for an interesting and entertaining dynamic, as Durant has recently made it clear that he no longer wants to be viewed as the league's second-best player.
"I'm tired of being second," Durant said, per Ben Golliver of SI.com. "I'm not going to settle for that. I'm done with it."
The implication, of course, is that most basketball pundits still view James as the best player in the NBA.
Durant has been critical of James in the past, and he's obviously hungry to prove that he is the better player. Yet, James didn't hesitate to scoop up his new conference rival at the top of the starters round in the draft.
"What else is he supposed to do?" Durant said of James' selection, per Nick Friedell of ESPN.com.
Realistically, the media would probably be reading more into the selection if James' first pick wasn't Durant.
A Knicks Preview?

Nick Wass/Associated Press
Unsurprisingly, James also selected former teammate and current Boston Celtics star Kyrie Irving. James selected him last year too, even after the Cleveland Cavaliers traded Irving the previous offseason.
What's interesting, though, is that Irving and Durant will be playing together—and there has been some buzz about the two both heading to the New York Knicks this coming offseason.
"Kevin Durant is going to the Knicks," one Eastern Conference executive told Jeff Zillgitt of USA Today early in the season.
Meanwhile, ESPN's Marc Stein has reported that the Knicks and the Brooklyn Nets have interest in Irving.
"The Knicks and the Nets, both New York teams, have believed quietly for a long time that they're going to have a shot at Kyrie Irving in free agency," Stein said on Stephen A. Smith's podcast.
Both Durant and Irving would have to opt out of their 2019 player options to hit the open market and land in New York. Therefore, it's all speculation and dot-connecting at this point. However, it has to be fun for Knicks fans to imagine Durant and Irving playing side-by-side, and they'll get a good look at the pairing on the 17th.
One Last Show for Wade
Even less surprising than the selection of Irving was James' pick of former teammate and close friend Dwyane Wade. Wade and Dirk Nowitzki were named as special roster additions and made up a two-player third round of the draft.
James had the first pick, and Wade was an obvious choice.
We'll almost certainly get a memorable moment between Wade and James at some point in the game itself. This will likely mark Wade's last All-Star Game, as he's announced his intention to retire after the seasons. 
However, one fellow All-Star thinks Wade might just have another season or two in him.
"It seems like he's got a lot more in the tank," Warriors star Steph Curry recently said after playing the Miami Heat, per Nick Friedell of ESPN.com. "That's what I told him after the game."
Wade certainly still has his moments, and casual fans will get one last chance to see him in the spotlight on All-Star Weekend.
NBA News
via Bleacher Report – NBA http://bit.ly/2gMI6gF
February 12, 2019 at 06:08AM