Michael Jordan Jokes 6 NBA Titles More Impressive Than Westbrook, Harden Streaks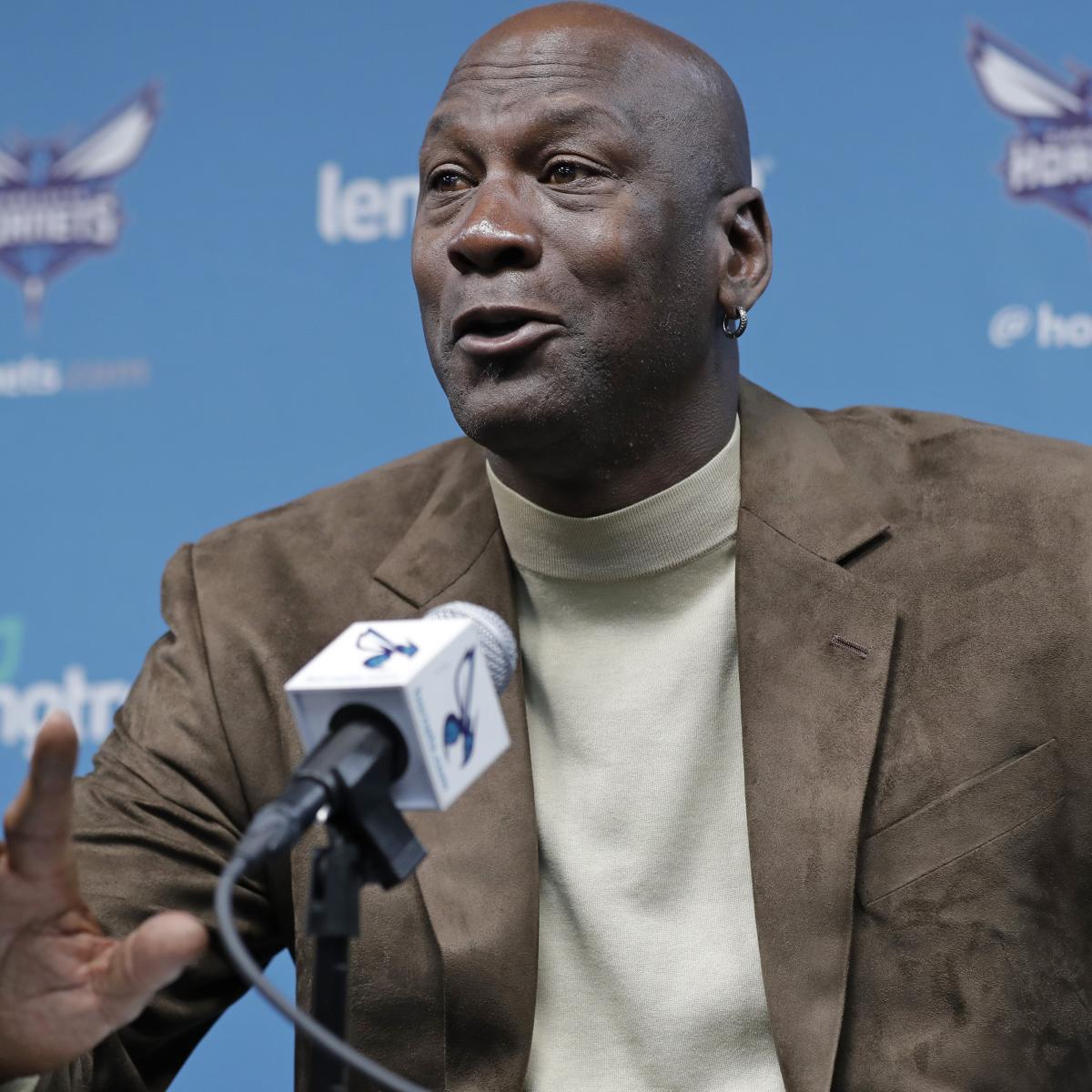 Chuck Burton/Associated Press
Michael Jordan is impressed by the individual streaks James Harden and Russell Westbrook are in the midst of, but he still values the ultimate team accomplishment above everything else.
MJ was asked for his thoughts Tuesday on Harden's streak of 30 consecutive games with 30 or more points and Westbrook's 10-game triple-double streak.
According to the Associated Press (h/t ESPN.com), Jordan had some fun with the reporters and pointed to his six championships as the most difficult feat of all: "Which is harder from the player's standpoint? Six championships, by all means."
While neither Harden nor Westbrook have even one ring, the Charlotte Hornets owner was quick to praise them both: "It shows progression in the league. I am very proud of how both guys have done because they are making a mark for the league, and I think it really helps grow the league."
Harden was named NBA MVP last year after he led the NBA with 30.4 points per game. The Houston Rockets star has arguably been even better this season with averages of 36.5 points, 7.8 assists and 6.7 rebounds per game.
Westbrook won the NBA MVP award in 2017 after he became the second player in NBA history to average a triple-double for a season. He averaged a triple-double again last season and is on pace to do it for a third straight campaign with 21.2 points, 11.2 assists and 11.1 rebounds per contest.
Harden and Westbrook both have their teams firmly in the playoff mix, as Houston is fifth in the Western Conference and OKC third.
As things stand, though, neither team may have enough to overtake the Golden State Warriors, who are in search of their fifth consecutive NBA Finals appearance.
Jordan went to the NBA Finals six times during his career and won a championship on each occasion.
He may not have the streaks that Harden and Westbrook possess, but there is little doubt that both players would trade those marks in a heartbeat for even one of Jordan's six rings.
NBA News
via Bleacher Report – NBA http://bit.ly/2gMI6gF
February 12, 2019 at 11:07AM