Stephen Curry, Kevin Durant, Draymond Green Speak on Dwyane Wade's Retirement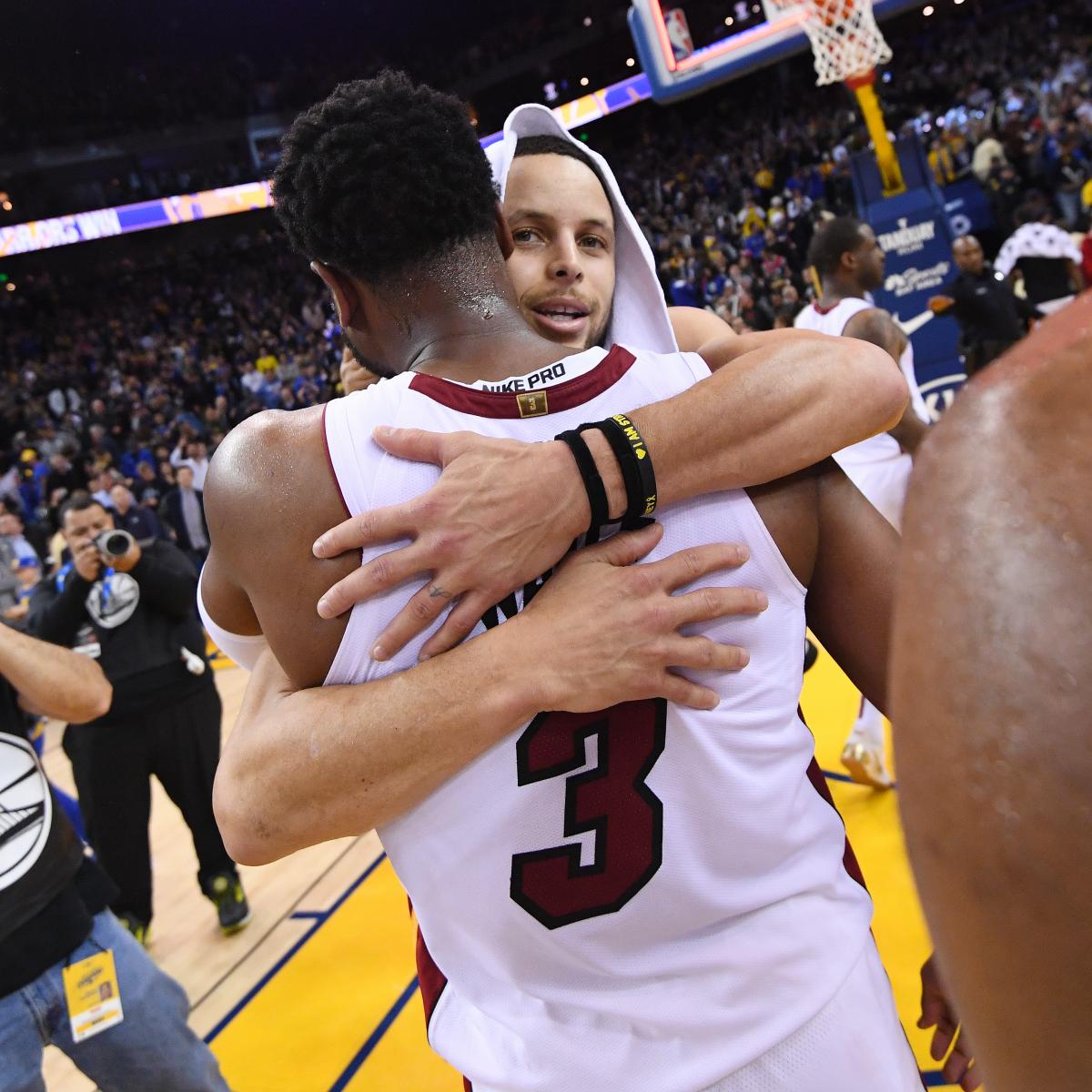 Noah Graham/Getty Images
The Golden State Warriors aren't so sure the Dwyane Wade World Tour should end after this season. 
"It seems like he's got a lot more in the tank," Steph Curry told reporters after Sunday's 120-118 win over the Miami Heat. "That's what I told him after the game. 'Are you sure? I know you got a lot of stuff going on off the court with your family and stuff. Are you sure you don't have a couple more years left in there?' Obviously, with him going to every road arena one more time, it's a different energy for sure."
Wade had 10 points, nine assists and six rebounds against the Warriors, continuing his strong play off the bench. He's been among the best reserves in basketball, posting 13.9 points, 4.4 assists and 3.9 rebounds in his final NBA season.
"Everything he has done for that organization, it's been amazing," Draymond Green said. "And yet he's still out there this year playing well. It's good to see a guy, I think if you looked at D-Wade three years ago, you kind of worried, like, 'Ahh is it over?' And he's battled back from that, and it's good to see a guy who's great as D-Wade was close out on a strong note.
"The way he's playing this year, it's great to see him go out like that. You kind of hate to see a guy limp out of the game, and there are some kids that will see some of these older guys and be like, 'Oh man, he sucked.' No, if you knew that guy five years ago, like—but that's just the nature of the business we're in. However, like I said, I think D-Wade is playing amazing this year. It's good to see him go out on a high note."
This article will be updated to provide more information on this story as it becomes available.
Get the best sports content from the web and social in the new B/R app. Get the app and get the game.      
NBA News
via Bleacher Report – NBA http://bit.ly/2gMI6gF
February 11, 2019 at 06:49AM