Kevin Durant on Response to Knicks Rumors: It Was Good to Get That off My Chest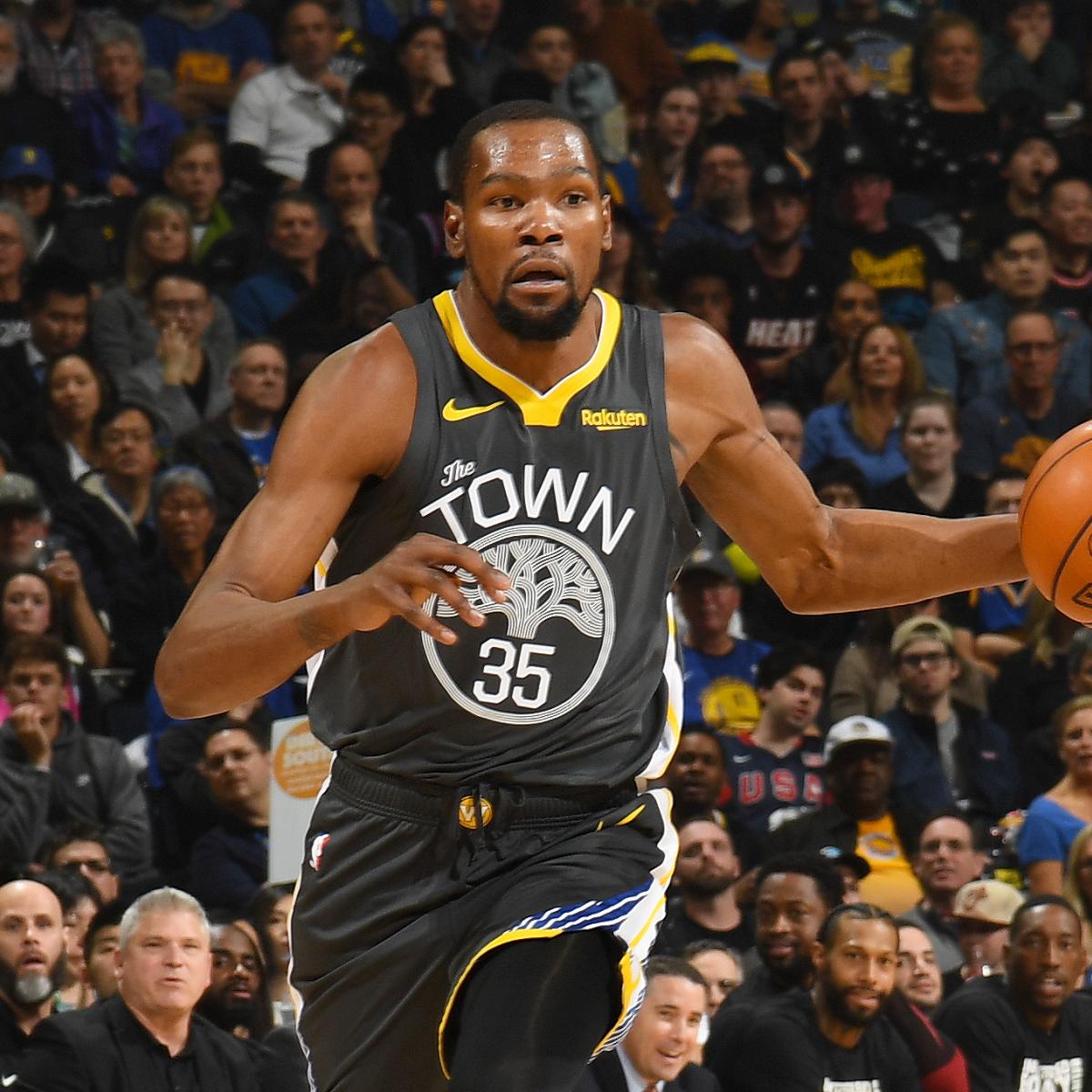 Noah Graham/Getty Images
Kevin Durant isn't backing down from his criticism of beat writers, telling ESPN's Get Up that expressing his frustrations with coverage of his impending free agency was a good thing.
"As a player, knowing I have to talk to media, if I get an opportunity to talk to media, I want to give the fans my perspective on the game, not about business," Durant said. "…I just want [beat writers] to be truthful, especially if they're going to walk up to me in the locker room after games then go behind my back and write stuff like that. At least come talk to me. It was good to get that off my chest."
Durant, who had been silent with the media, unleashed his frustrations last week regarding rampant rumors of his desire to sign with the Knicks. He told gathered reporters to "grow up" and denied his impending free agency had anything to do with the Knicks' trade of Kristaps Porzingis.
"I have nothing to do with the Knicks," Durant told reporters. "I don't know who traded Porzingis. They got nothing to do with me. I'm trying to play basketball. Y'all come in here every day, ask me about free agency, ask my teammates, my coaches. You rile up the fans about it. Let us play basketball. That's all I'm saying. And now, when I don't wanna talk to y'all, it's a problem with me.
"Come on, man. Grow up. Grow up. Yeah, you—grow up. Come on, bro. I come here and go to work every day. I don't cause no problems. I play the right way, or I try to play the right way. I try to be the best player I can be every possession. What's the problem? What am I doing to y'all?"
This article will be updated to provide more information on this story as it becomes available.
Get the best sports content from the web and social in the new B/R app. Get the app and get the game.
NBA News
via Bleacher Report – NBA http://bit.ly/2gMI6gF
February 11, 2019 at 09:54AM