Lonzo Ball and Kyle Kuzma's Lakers Upset by Cavaliers Without LeBron James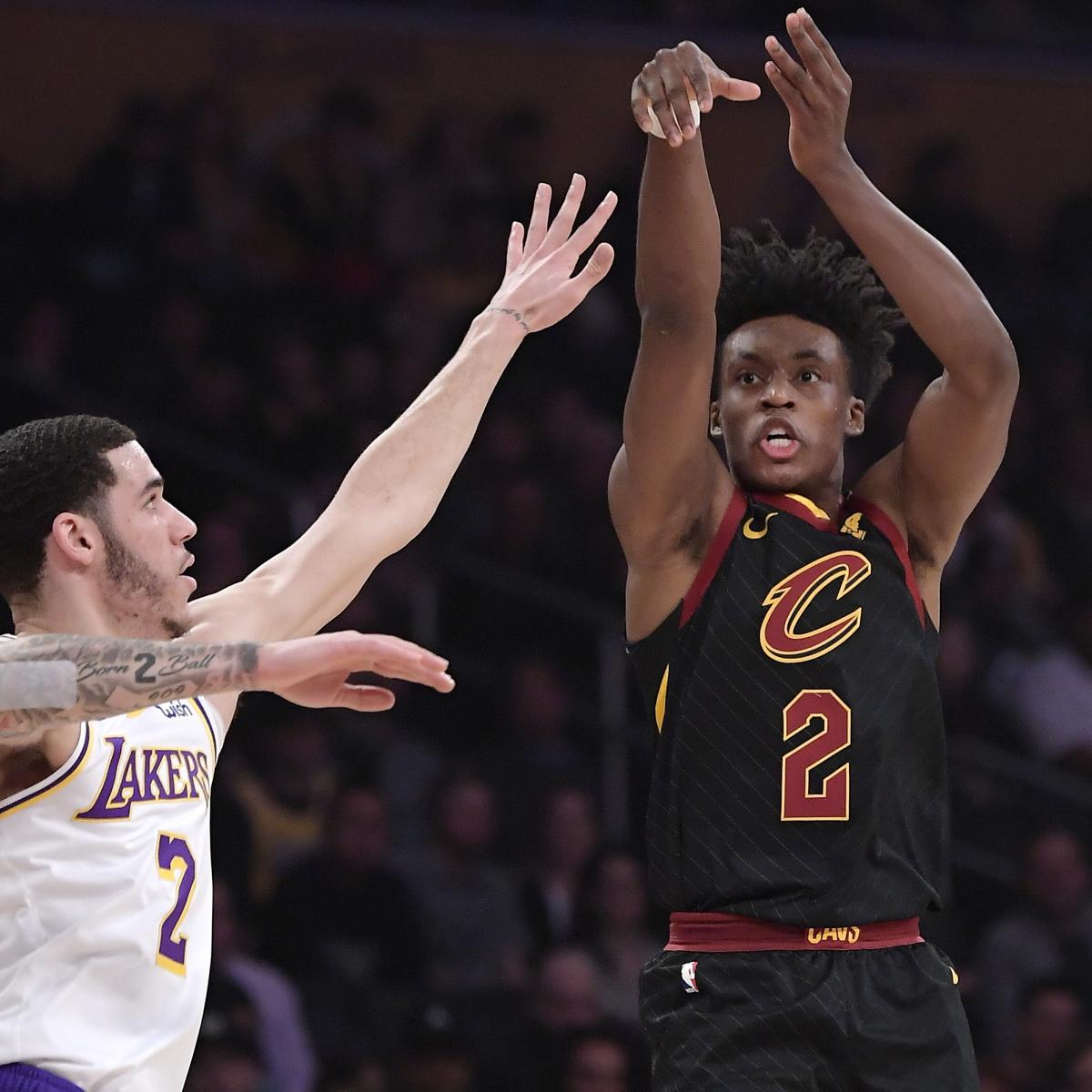 Mark J. Terrill/Associated Press
LeBron James remains out with a strained groin, but the Cleveland Cavaliers were able to get some revenge against his new team with a 101-95 win over the Los Angeles Lakers on Sunday.
Collin Sexton scored 17 and Tristan Thompson added 15 points and 14 rebounds as the Cavs snapped their 12-game losing streak with their first win since Dec. 18. Of course, Cleveland still has the worst record in the NBA at 9-35, the only team in the league without double-digit wins.
The Lakers are now just 3-7 without James, falling to 23-21 despite 29 points and nine rebounds from Kyle Kuzma. Lonzo Ball had 13 points, eight rebounds and eight assists in the disappointing home loss.
Lakers' Struggles Without LeBron Paint Bleak Picture
James has now missed 10 games and could miss a few more. His groin is reportedly "progressing," but he won't be evaluated again until Jan. 16, according to Ohm Youngmisuk of ESPN.
We have seen enough to know that this Lakers team is not very good without him.
Los Angeles had lost six of its last nine games, but this might have been the worst performance of the season against arguably the worst team in the NBA. 
The offense was especially embarrassing against a historically bad defense:
Joe Vardon @joevardon

Statistically speaking, the Cavs have the worst defense of all time. Tonight they've kept the Lakers to 74 points with 7:39 left