David West Says He's Tried to Be the Voice of Reason for Draymond with Durant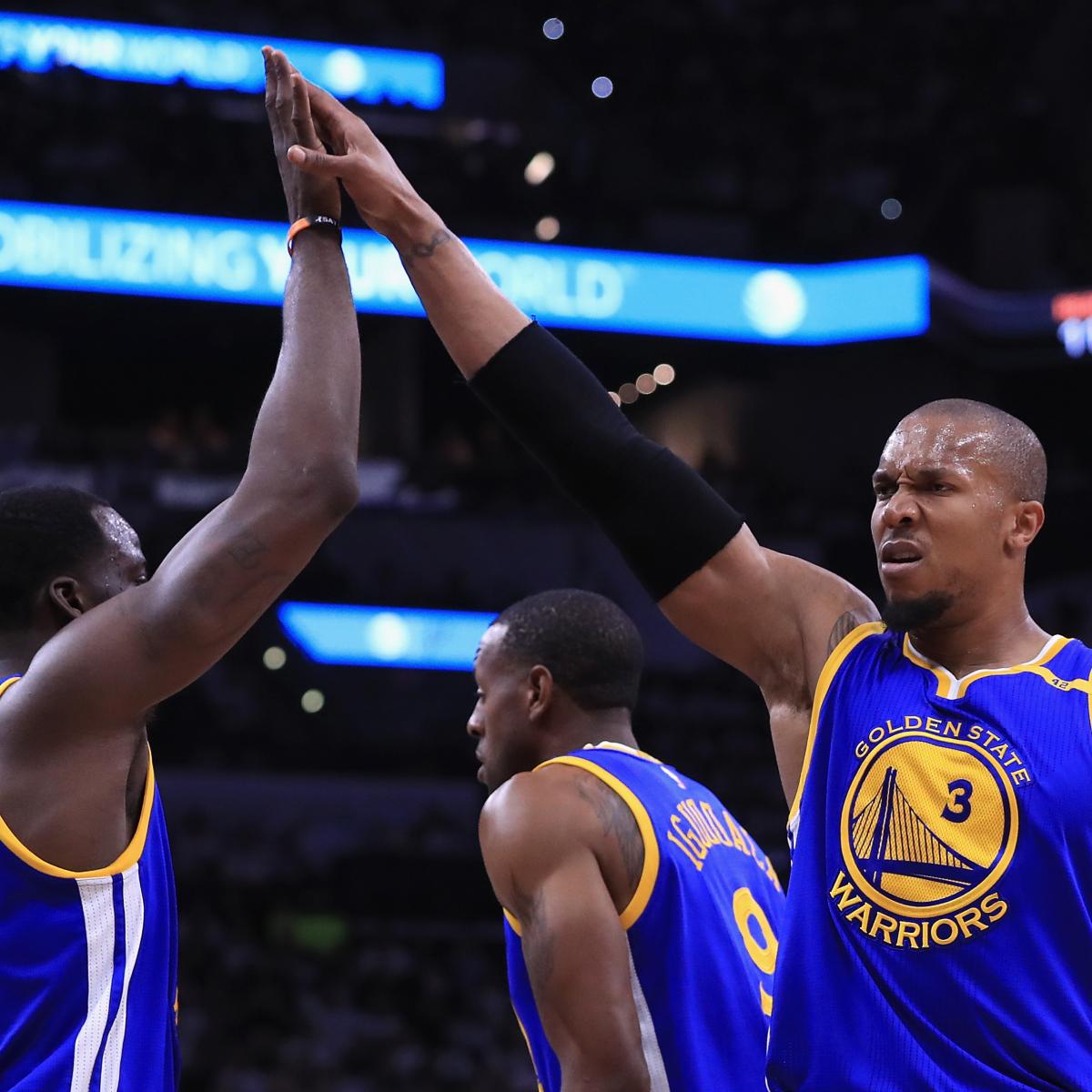 Ronald Martinez/Getty Images
Retired NBA forward David West, who played 15 NBA seasons and wrapped up his career with back-to-back titles with the Golden State Warriors in 2017 and 2018, told Sam Amick of The Athletic that he's "tried to be a voice of reason in (Warriors forward Draymond Green's) ear." 
West's comment was in response to Amick's question regarding whether West had spoken with Green or Warriors forward Kevin Durant after the latter two got into arguments during and after Golden State's 121-116 overtime loss to the Los Angeles Clippers on November 12. The resulting disagreements ended with Green being suspended for one game without pay.
"I think that's always been the purpose I've served, just to be another voice on (Green's) shoulder," West told Amick. "He's a competitive dude, so he's on edge. Obviously Draymond is going to state his case, and be who he is, and he has every right to do (that). But he knows how to focus, knows how to win, and he'll get there."
Green is arguably the NBA's most emotional player, which has largely served him well as a key cog of the Warriors' current dynasty but has backfired on other occasions. He spoke with assembled media on the Thursday regarding his emotions following the incident:
"I think there's no secret that I am an emotional player. I wear my emotions on my sleeve. I play with that same emotion. Sometimes it gets the best of me and it doesn't work to my favor. I am going to live with that. Because it works in my favor to the good, as my resume speaks, and this team's resume speaks, more so than it doesn't. So I am never going to change who I am. I am going to approach the game the same way that I always do. And like I said, we will continue to move forward."
At this point, the incident looks like it's behind Durant and Green, which leaves the team's focus on getting healthy and setting themselves up for another championship run.
The 17-9 Warriors, who are fourth in the Western Conference, will face the Milwaukee Bucks on Friday night. Durant will play, but Green is a game-time decision with a sprained toe on his right foot that has caused him to miss nearly half of the season.
NBA News
via Bleacher Report – NBA https://ift.tt/2gMI6gF
December 7, 2018 at 01:14PM