Cavs Trade Rumors: Cleveland Needs to Be 'Blown Away by an Offer' for Kevin Love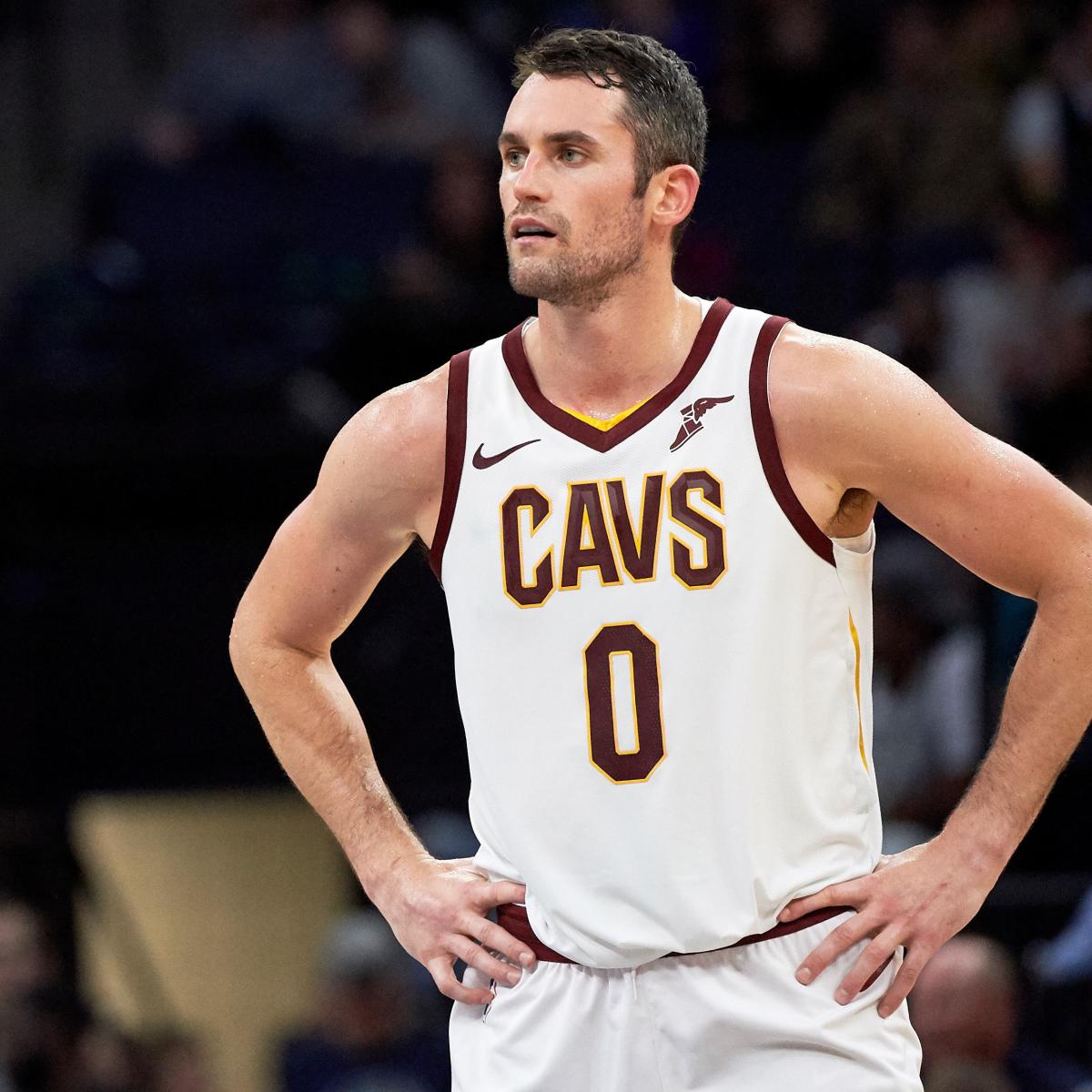 Hannah Foslien/Getty Images
After signing him to a lucrative extension this past summer, the Cleveland Cavaliers have no interest in trading Kevin Love unless they get "blown away by an offer," according to Cleveland.com's Chris Fedor.
Love signed a four-year, $120 million extension to stay in Cleveland even after LeBron James left in free agency.
At the time of the signing, Cavs general manager Koby Altman expressed the team's excitement about keeping the veteran forward as it ushered in a new era, per the team's official website:
"We are very excited to announce Kevin's long-term commitment to the Cavaliers and Cleveland. This quickly became a partnership the second we began these discussions. Collaboration and winning matter greatly to Kevin and that was reflected in this extension. Kevin's talent and character are both at a very high level and he has earned his role at the center of what we want to do moving forward. As a five-time All-Star and NBA Champion, Kevin has a special understanding of exactly what success and winning require."
The five-time All-Star himself noted his special connection to Cleveland had him wanting to stick around:
"When I first came to Cleveland, I came with a long-term mindset. I came here to win. We developed a culture here that reflects that. I'm super excited and I couldn't be happier. It's a big commitment for me and it's a big commitment from the Cavaliers, so I want to thank Dan Gilbert, Koby Altman and the entire organization. I enjoy playing here, I'm excited about the team that we have and look forward to our future together. Cleveland fans have been special from day one and I'm also looking forward to continuing to be a part of this great community."
Despite James' departure seemingly signaling a transitional period for the Cavs, they initially resisted tearing down the roster to undergo a full rebuild. Joe Vardon of Cleveland.com noted in July that Love was not on the trading block, as the organization still intended on competing in 2018-19.
However, a 5-18 start has dug Cleveland an early hole. The team has already made changes, firing coach Tyronn Lue, parting ways with J.R. Smith and trading Kyle Korver. 
That slow start hasn't appeared to change the organization's stance on Love, though. After all, this is a player who has been a key role in helping the Cavs reaching four consecutive NBA Finals and winning their first-ever championship in 2016. 
Love is averaging 19.0 points and 13.5 rebounds per game this season. He has, however, been limited to just four appearances after undergoing foot surgery in early November. He was expected to be out at least six weeks.
With Collin Sexton, the No. 8 overall draft pick this year, viewed as a building block, trading the 30-year-old Love could bring back younger assets while helping build for the future. Then again, the Cavs believe Love still have plenty of good years of basketball left in him, making him an important piece moving forward.
Cleveland appears to be willing to take phone calls about Love, but unless a team takes a bold approach, the veteran isn't likely to change uniforms this season.
NBA News
via Bleacher Report – NBA https://ift.tt/2gMI6gF
December 5, 2018 at 05:30PM