Video: Luka Doncic Drops 21 Points, Buries Trail Blazers with Step-Back 3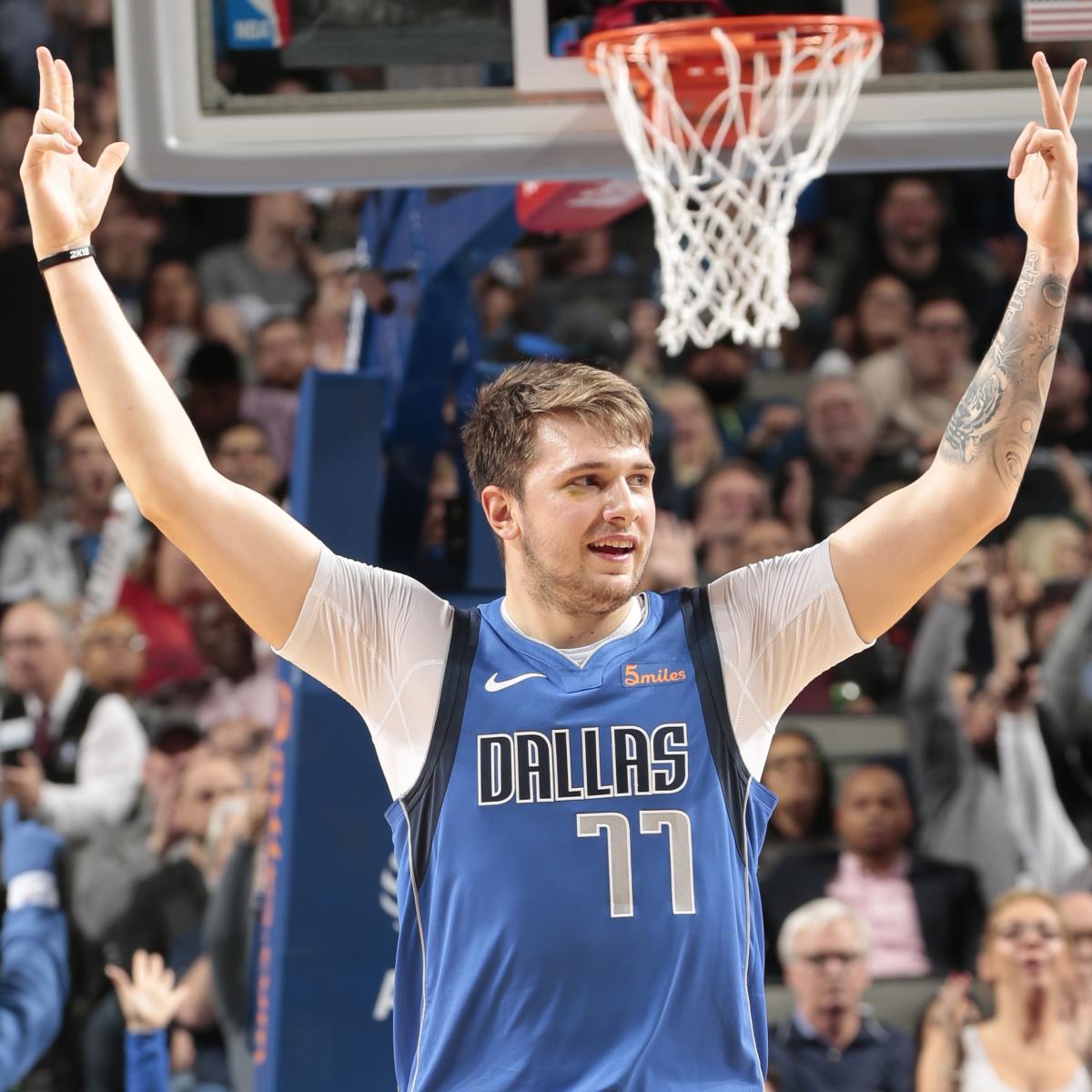 D-Rose Turned Back the Clock and Put Up 50

Dubs Trolled Fergie So Hard It Became a Challenge

CP3-Rondo Blowup Was a Long Time Coming

NBA Let Players Know They Have to Cover Branded Tattoos

The NBA Is Back and the Soccer World Is Pumped

Boban Is Back to Break It Down for Another Season

Players Battle Campers in Rivalry of the Summer

Happy 30th to KD!

Andrew Bynum Is Making an NBA Comeback

Kobe's Hottest Kicks 👟

The Kyrie-I.T. Trade Shook the NBA 1 Year Ago Today

Dyckman Courts Are the Red Carpet of Streetball

Giannis' Youngest Brother Could Be the True 'Greek Freak'

#JamesGang Got AAU Hoops on Lock 🔒

11 Years Ago, KG Joined the Celtics

LeBron's School Opens in Akron 💪

Embiid Putting the World on a Poster This Offseason

Kobe's 'Mamba Mentality' Runs in the Family

Artist Paints Over LeBron's 'King of LA' Mural
Right Arrow Icon
Luka Doncic continued his outstanding rookie season by leading the Dallas Mavericks to a 111-102 win over the Portland Trail Blazers on Tuesday.  
The 19-year-old scored a team-high 21 points in the win, including a clutch step-back three-pointer with a minute left to effectively seal the victory for Dallas.
Doncic missed Sunday's game against the Los Angeles Clippers with a hip injury, but he looked close to 100 percent against the Blazers. He shot 6-of-14 from the field and added nine rebounds and three assists.
Doncic and the Mavericks will next face Anthony Davis and the New Orleans Pelicans on Wednesday night.
NBA News
via Bleacher Report – NBA https://ift.tt/2gMI6gF
December 4, 2018 at 08:54PM