Triple Eight spoke to van Gisbergen over McLaughlin parking spat
Triple Eight spoke to van Gisbergen over McLaughlin parking spat
Triple Eight says it had words with driver Shane van Gisbergen about the Pukekohe post-race incident in which he blocked in Supercars title rival Scott McLaughlin.
During post-race celebrations last Saturday, winner van Gisbergen pulled up so close to McLaughlin's door that the second-placed driver could not get out.
McLaughlin's DJR Team Penske crew eventually pushed his Ford backwards to give him room to escape the cockpit, but not before he hit the side of van Gisbergen's car a number of times with his blocked-in door.
The incident – which van Gisbergen labelled a "shitfight" – came amid rising tensions between Triple Eight and Penske, although van Gisbergen claimed to not have realised what had happened until after he was out of the car.
That claim was given some legitimacy by the fact that he did park close to the centre of the parc ferme #1 board, which had clearly been placed too close to the middle of the area cordoned off for post-race celebrations.
But Triple Eight team manager Mark Dutton said he was not convinced and had spoken to van Gisbergen.
"If you want to be technical, Shane parked with the board in the middle of his car," said Dutton.
"But you go, 'come on mate, you probably could have paid more attention and looked to your left'.
"If you look at the in-car, he's so pumped and so excited at the end of the race that it wouldn't surprise me if he was oblivious to it.
"We like playing the nice guy as much as we can throughout everything. We spoke about it and said 'come on…'.
"Some people saw it as funny. At the end of the day no one was hurt, there was no cost to it. I think sometimes you need to have a sense of humour.
"We do that to each other in the car park, different teams. Everyone gets on in the paddock so well that those kinds of jokes go on all the time.
"Sometimes, maybe, the timing is better than others."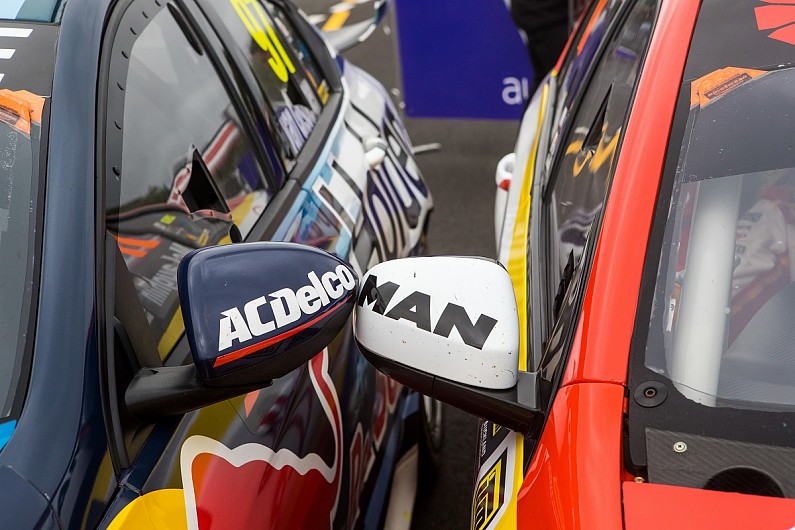 Van Gisbergen joked that he thought about doing it again if he won on the Sunday, before admitting that he should have parked further to the right the first time around.
"The shit parking mistake turned out to be a big shitfight, more than I thought," he said.
"Anyway, I contemplated 'what if I win today, maybe I should do it again'.
"I don't really care, I don't get into that stuff; If I had my time again I wouldn't line up on the board, I would go for the side."
The big question during Sunday's race was what would happen if the two ended up in parc ferme again, particularly if McLaughlin won.
But it proved to be anticlimactic, van Gisbergen scrambling out of his car before victor McLaughlin finished his burnouts.
Even if the opportunity had been there to park van Gisbergen in, McLaughlin told Autosport that he still would not have done it.
"No. Flat no," he said.
"Whatever they want to say, that it was a mistake or whatever, I've seen the board positions. I parked with enough room to give us both space to get out."
Racing News
via All news – Autosport https://ift.tt/2uOa9Ei
November 7, 2018 at 04:44AM