New Excelr8 team keeps MG in 2019 British Touring Car Championship
New Excelr8 team keeps MG in 2019 British Touring Car Championship
Excelr8 Motorsport will join the British Touring Car Championship grid for the 2019 season with two MG6 GT machines.
The Norfolk team, which built the cars for the Mini Challenge and operates several entries in the series, has taken over the TOCA BTCC Licences to compete and the cars from AmD Tuning.
Excelr8 is assessing opportunities with other suitable automotive brands for the future, with a focus on British marques – although the short length of all of Mini's products mean it is unsuitable.
One driver has already signed up for the programme and will be announced shortly, and the team is in talks with others regarding the second car.
Team manager Oliver Shepherd said: "We've been looking towards the BTCC for a few years now and when we got the chance to get hold of the MG GTs it was an opportunity that we couldn't pass up, especially as it fits with our 'Great British' theme.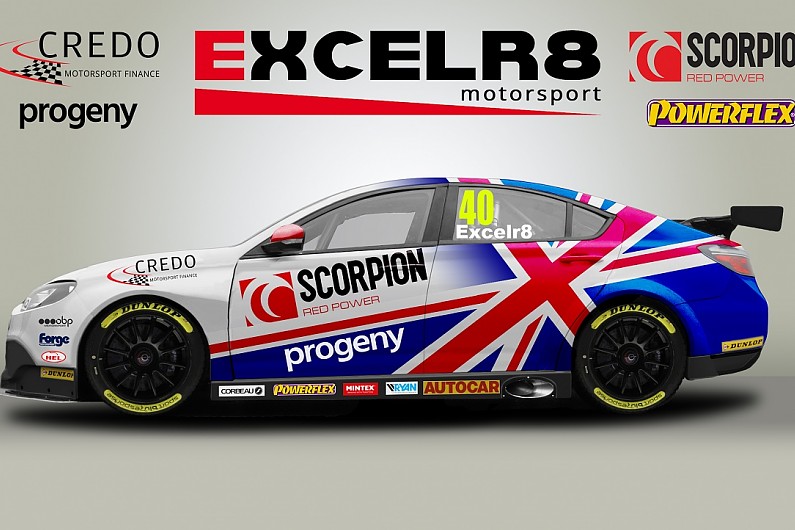 "The BTCC is the highest-profile championship in the country, with some incredible drivers and very high-calibre teams, so we know we will have our work cut out to learn about the racing and the new cars.
"However, we have no doubt that we can compete at this level, and we're currently working hard to finalise an exciting driver line up for 2019.
"This is a sizeable investment for Excelr8, and we're acquiring all-new specialist equipment to make sure we have everything we need to hit the ground running next season."
The MGs were built by Triple Eight Racing for a factory-backed programme in 2012. Jason Plato finished third in the championship that season and improved to second the following year.
AmD took over and revamped the cars – which then ran without factory backing – in 2018 with Tom Boardman, Rory Butcher, Josh Caygill, Glynn Geddie and Ant Whorton-Eales driving them at various points of the year.
Two weeks ago AmD announced that it had taken over the licences and equipment of Eurotech Racing, and will run two Honda Civic Type Rs in 2019.
It will also support new team Trade Price Cars in looking after its two Audi S3s next year.
Series director Alan Gow said he was pleased the MGs would race on with Excelr8.
"Keeping the MG GTs on the grid is great news and ensures the BTCC retains a good diversity of manufacturers," he said.
"I look forward to seeing how quickly Excelr8 and its new drivers can acclimatise to the BTCC and wish the team the best of luck ahead of next year."
Racing News
via All news – Autosport https://ift.tt/2uOa9Ei
November 7, 2018 at 12:07AM