Reds hire hitting coach Ward away from Dodgers
Reds hire hitting coach Ward away from Dodgers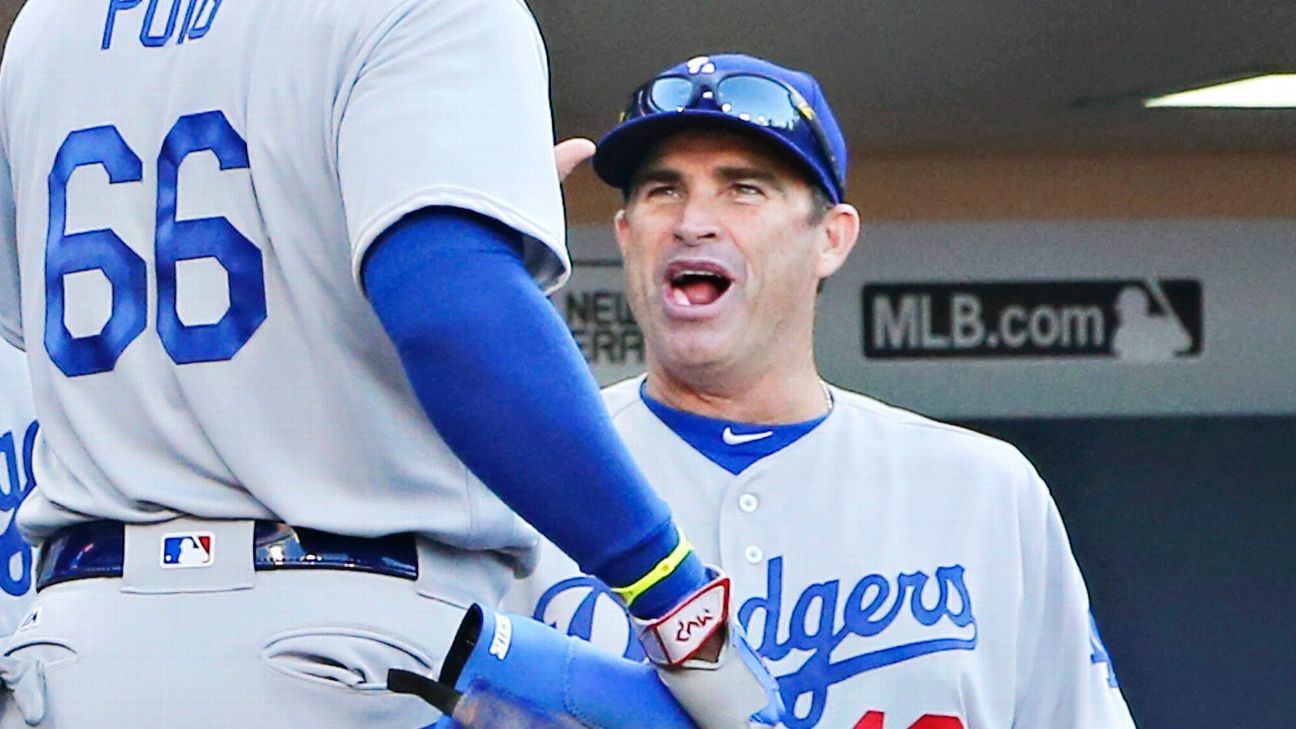 The Cincinnati Reds named Turner Ward their new hitting coach on Tuesday, luring him away from the Los Angeles Dodgers.
Ward was the Dodgers' hitting coach the past three seasons. He is the second member of Dave Roberts' coaching staff to leave following the Dodgers' loss in the World Series to the Boston Red Sox. Third base coach Chris Woodward also left the the Dodgers to become the Rangers' new manager.
The 53-year-old Ward becomes the second hire on new Reds manager David Bell's staff, joining coach Derek Johnson, who had been the Milwaukee Brewers' pitching coach.
During Ward's time with the Dodgers, the team finished first in the National League in home runs, second in walks, third in slugging percentage and fifth in runs scored. In 2018, the Dodgers hit a franchise-record 235 home runs and also set a new club record for extra-base hits with 564. Seven Dodgers players had at least 20 home runs last season.
Ward played in the big leagues from 1990-2001 for six teams. Always a part-time player, he hit .251 with 39 homers, 219 RBIs and a .332 on-base percentage. Before working for the Dodgers, he was with the Diamondbacks organization.
MLB News
via http://www.espn.com – MLB http://www.espn.com
November 6, 2018 at 11:20AM