Non-League Day 2018: Driving diversity, tireless managers… and free gingerbread for fans
Non-League Day 2018: Driving diversity, tireless managers… and free gingerbread for fans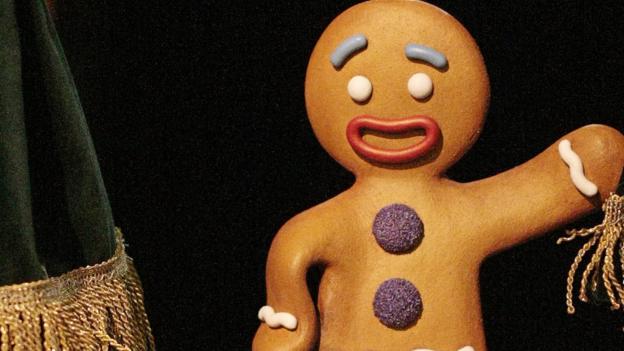 Two men championing diversity at grassroots, an interim manager's weekly 900-mile round trip to his club and gingerbread men sweeteners are among the bite-sized tales that make up Saturday's Non-League Day 2018.
Scheduled to coincide with an international break, Non-League Day has become a firm part of the football schedule over the past eight years, with clubs showcasing the importance of volunteer-led community football while giving fans across the country the chance to show support for their local non-league side.
Kicking It Out… at all levels of football
For Tajean Hutton, Non-League Day marks a bold new beginning for Kick It Out.
Hutton has recently taken on the role of community manager with the organisation which focuses on equality and inclusion in football.
And, 25 years after Kick It Out was founded, it is the first time they have dedicated staff working at non-league level.
"I'm here to provide consistent support so they realise that Kick It Out doesn't just deal with the professional game, but deals with football at all levels," said Hutton, who is involved in a number of initiatives at clubs on Saturday.
"At the moment it is about building trust with grassroots facilitators and participants. I know how it feels to be discriminated against for so long that you turn numb to the feeling and you don't report it or say anything about it.
"The first thing for me is to use Non-League Day as leverage to spread the message."
And just how important is that message in 2018?
"This job was created in recognition that even though Kick It Out has been operating for 25 years, a majority of the work has influenced change in the pro game," said Hutton. "At the grassroots level, the state of the game from a discriminatory standpoint, an equality and inclusion standpoint – you are looking at the game like it was in 1993.
"It is starting all that work again. We need to make sure we make a change at all levels."
Reaching top was hard work 'for reasons I'm not happy about'
Anwar Uddin pushed himself as a player to make it in the game and was determined to change how people viewed British Asians as footballers.
He went on to become the first British Asian to captain a side in English football's top four divisions.
And now, years after hanging up his boots, he is still energetically at it.
He runs the Fans for Diversity campaign – a joint Football Supporters' Trust and Kick It Out initiative – and manages Glebe in the Southern Counties East Football League.
A typical week for the 36-year-old started with a meeting at Brighton & Hove Albion on Monday, working with Charlton Athletic on Tuesday before seeing his side lose 2-1 at Corinthians, then on Wednesday he was at Bournemouth followed by a meeting on Thursday at Wembley with the Football Association before overseeing training at Glebe.
On Non-League Day he takes his side to Fisher.
"As a player I had to work hard to reach the top. I literally had to for reasons that I'm really not happy about," Uddin told BBC Sport. "This is all me. People may look at it as a hobby and job, but this is all part of my pro life – all part of me.
"I had a unique experience growing up, some of the things I've seen, heard and witnessed is why I'm doing the job I am now."
Uddin also became, and remains, the only British Asian to hold a coaching position in the English Football League, having previously been assistant manager at Barnet.
He has also worked with West Ham's academy in the past and talks about a potential full-time career in management – but he has too much unfinished business to attend to.
"Because I'm passionate about equality and inclusion I chose not to go down that route because I saw that I've got more to offer the game on the governance side," he said.
"If you choose to coach and want to do it properly, you have to be invested in the role. If I did that I thought I'd regret not trying to have an impact on the other side of the game."
'Working non-stop to turn it around'
Pointless in the league after nine matches and looking to avoid a third cup exit in three months, Barnstaple Town currently hold the worst record in the top eight steps of English football.
The Evo-Stik Division One South's rock bottom side has started the season with 11 consecutive defeats and next face Fleet Town, who are one place and one point better off in the league, in the first round of the FA Vase on Saturday.
Dave Griffiths, who is joint-manager alongside Kevin Darch, sums up their horror run as "frustrating", but says a combination of bad luck, budget cuts and inexperience is complicating matters somewhat.
"Nothing is running for us whatsoever," said Griffiths. "A majority of the results against us come down to naivety and silly mistakes, which we will cut out as players get more used to the level.
"Last season we probably overachieved by staying up, to be honest. All those lads started out in the same situation and got better and because of budget cuts we lost way over half of them, with many dropping down the levels to play for more money."
While a lack of investment means Griffiths and Darch have "an impossible job", the frugal approach by the north Devon club is one they support.
"What the club has done is spot on – it is not going into debt, which is brilliant," said Griffiths. "At least people on the committee can sleep at night because there would be chairmen across the country that wouldn't be.
"Kevin and I are working non-stop to turn it around. We know a few fans are on our back because we are not winning, but the players couldn't be giving any more than what they are and that is what keeps us going."
'I'm not in the right country to be manager'
Elsewhere in Devon, via County Cork, Adam Castle is a big believer in going the extra mile for your club.
In the Buckland Athletic director of football's case, it is more like 900 miles – the distance of the round trip from his home in Ireland to Newton Abbot where the club is based.
What was supposed to be one Ireland-to-south west England trip every six weeks has become a weekly occurrence for Castle.
Last season, "filling in for one weekend" turned into half a season and ended with a League Cup success. And this season he has reverted back to the marathon commitment after taking interim charge following Craig Duff's departure as manager.
"If you've got a club and you would do anything for your club, and you say that you would do anything for your club, then you have to back that up," said Castle, who is originally from Devon.
"This is one of those times of need and I'm backing it up. I'll do anything they need me to do in this interim period until a manger is appointed."
So what does a typical weekend of managing Buckland Athletic in the Western League demand of Castle?
It involves four hours of driving just to get to and from Dublin Airport to catch a flight to Exeter, with his 'commute' starting on Friday night and ending on Sunday.
"It's not the ideal scenario, but it's what we need to do," said Castle. "I've got a bond with the people at the club – volunteers, the committee, the staff.
"I see myself involved in Buckland Athletic long-term, and with a more established manager my day-to-day involvement should get smaller because I'm not in the right country."
Non-League Day debuts
Former Premier League footballers plying their trade either as players, managers or coaches in non-league are sprinkled around the game like star dust.
On Non-League Day, eighth-tier side Wingate & Finchley will have a new management team of ex-England international Nicky Shorey and former Reading, Portsmouth and Burnley winger Glen Little.
Their first league match in charge will be against Leatherhead on Saturday.
Meanwhile, Julian Dicks – who was working on the coaching staff under Slaven Bilic at West Ham in the Premier League a year ago – will be at the helm of Heybridge Swifts for his first home game.
The former Hammers defender got off to a winning start last week, overseeing a 4-3 win over Mildenhall Town in front of 170 spectators.
The day everyone catches a gingerbread man
You get a gingerbread man, you get a gingerbread man and you get a gingerbread man. Everyone gets a gingerbread man!
If Oprah Winfrey did non-league football, she would be the perfect celebrity to get behind the delicious giveaway at Grantham Town on Saturday.
The club, aptly nicknamed the Gingerbreads because the town is where the biscuit is said to have originated, decided to get creative in an effort to attract larger numbers to the South Kesteven Sports Stadium.
And so the local The Gingerbread Bakery (who else?) have been tasked with dishing up the local treat, which will be given away free to all those who attend their Evo-Stik League match against Lancaster City.
Soccer News
via BBC Sport – Football https://ift.tt/OHg7x6
October 12, 2018 at 05:36AM