Mavericks' Dirk Nowitzki out 'At Least 2 More Weeks' with Ankle Injury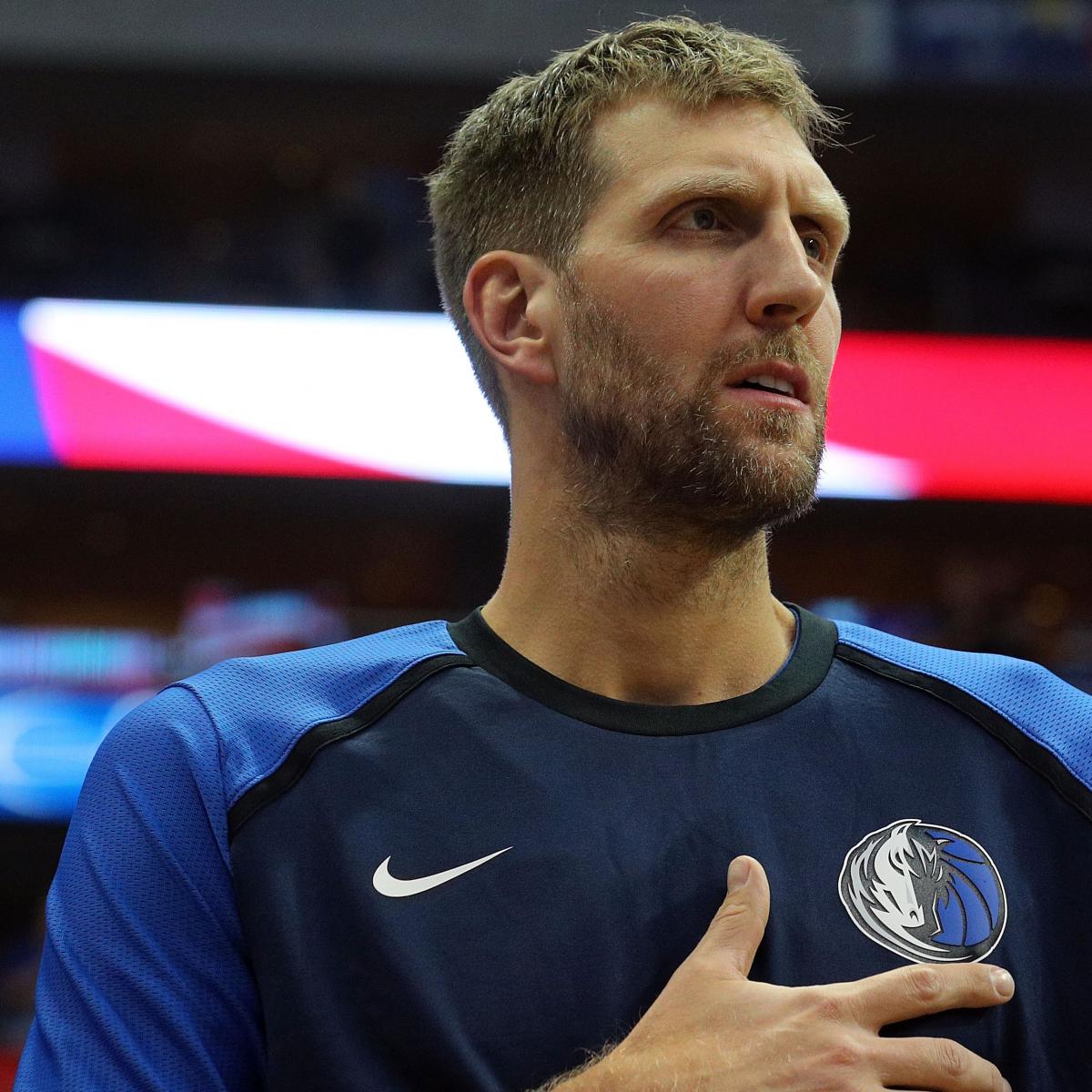 Richard Rodriguez/Getty Images
Dallas Mavericks head coach Rick Carlisle said Friday that veteran power forward Dirk Nowitzki will miss at least two more weeks with a sore left ankle, according to Dwain Price of Mavs.com.
Nowitzki underwent ankle surgery in April, and he has been on the shelf throughout the Mavs' preseason slate.
Given Carlisle's timetable, Nowitzki is in line to miss at least the first four games of the regular season.
The Mavericks have been proactive about managing Nowitzki's minutes as his NBA career winds down to its inevitable end. His 24.7 minutes per game in 2017-18 were his fewest since his rookie year in 1998-99.
That likely played a role in the 13-time All-Star remaining an efficient shooter. He hit 45.6 percent of his field-goal attempts and 40.9 percent of his three-pointers a season ago.
Nowitzki remains an important player for Dallas, both through his scoring and on-court leadership.
Although he started 77 games last season, he is expected to come off the bench in 2018-19, which is something he has hardly done since his rookie campaign.
The 40-year-old, 13-time All-Star has invaluable experience, though, and he figures to provide an offensive spark whenever he returns.
Between Dwight Powell, Ray Spalding and Maxi Kleber, the Mavs have enough players to fill Nowitzki's minutes at power forward, but none of them possess the combination of size and shooting ability that he brings to the table.
The Mavs will open the regular season without Nowitzki on Wednesday when they face the Phoenix Suns.
NBA News
via Bleacher Report – NBA https://ift.tt/2gMI6gF
October 12, 2018 at 09:17AM