Nissan e.dams FE team: Albon arrival can boost 'comfortable' Buemi
Nissan e.dams FE team: Albon arrival can boost 'comfortable' Buemi
Jean-Paul Driot reckons Alexander Albon's arrival at the Nissan e.dams Formula E team will provide good motivation for Sebastien Buemi, who he says was too "comfortable" in 2017/18.
Buemi has raced with the e.dams FE team since the electric championship's inaugural season in 2014/15, where it began as Renault's works operation and continued for the first four campaigns.
Now Renault's alliance partner Nissan has taken over as e.dams' manufacturer partner and Nico Prost, who scored just eight points to Buemi's 125 last season, has been replaced by 2018 Formula 2 championship challenger Albon.
Driot explained that Buemi acknowledged that his new team-mate could help boost his performances heading into season five.
The season two champion has not won a race since the Berlin round in season three and he finished fourth in the 2017/18 campaign – the worst championship result of his FE career, as he was runner-up in seasons one and three.
"To have brand new blood within Formula E with us will be a good motivation for Buemi who is starting his fifth season with us," Driot told Autosport.
"He was a little bit comfortable in season four because he had no real competition within the team.
"So when you have no competition you are not pushed, so you are just doing it and so it's not good enough.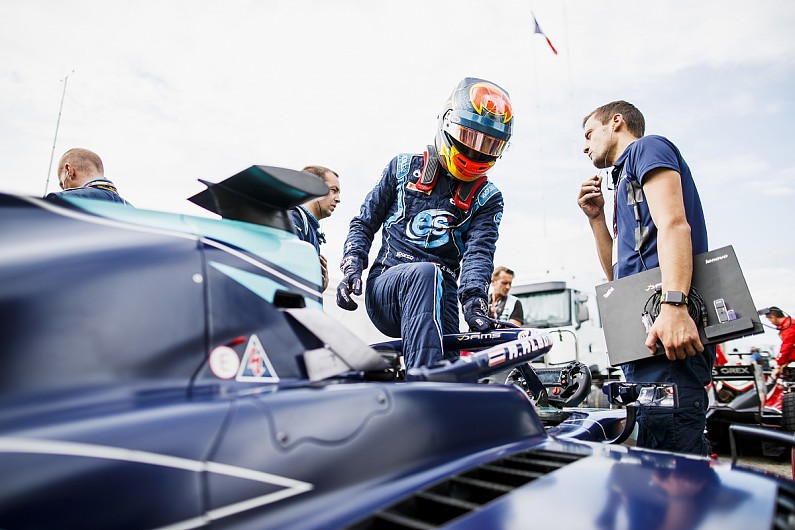 "I know that because Alex has done four days testing with us, and he is quick in the Formula E car – [and] Seb Buemi knows that he is quick.
"He told me that it's good for him – to have somebody very quick with him.
"So we think it will be a good combination of both very good performing drivers, with one with the experience and the other one a newcomer discovering everything.
"For me it was very important that I could liaise with two drivers like this."
Racing News
via All news – Autosport https://ift.tt/2uOa9Ei
October 11, 2018 at 08:58AM