Doncaster Rovers Belles: 'Detailed discussions' held over takeover
Doncaster Rovers Belles: 'Detailed discussions' held over takeover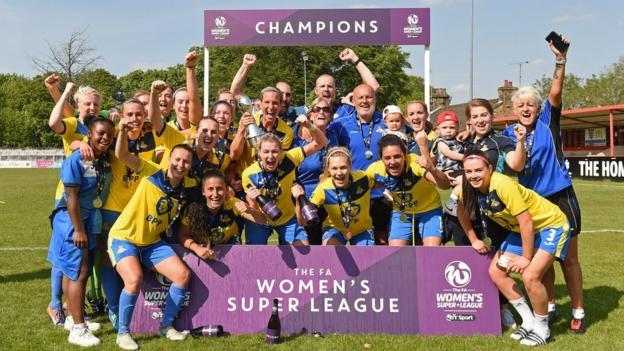 Six-time Women's FA Cup winners Doncaster Rovers Belles are in "detailed discussions" with Club Doncaster over a possible takeover, says chair Faye Lygo.
The Belles won the Women's Championship last season but dropped down a league to "ensure their continued viability".
The Club Doncaster group contains men's club Doncaster Rovers, the town's rugby league side and community projects.
"We believe matters are moving forward positively," Lygo told BBC Sport.
"We have had to take measures to stabilise the club at a time of change in the women's game and believe the future of the Belles lies in Doncaster, with the Rovers."
The Belles – who earlier this year were in talks about integrating into Club Doncaster – are second-bottom of National League North, having lost eight of their nine games this season.
Soccer News
via BBC Sport – Football https://ift.tt/OHg7x6
October 11, 2018 at 11:24AM