Chelsea may fund Auschwitz visits for fans guilty of anti-Semitic abuse
Chelsea may fund Auschwitz visits for fans guilty of anti-Semitic abuse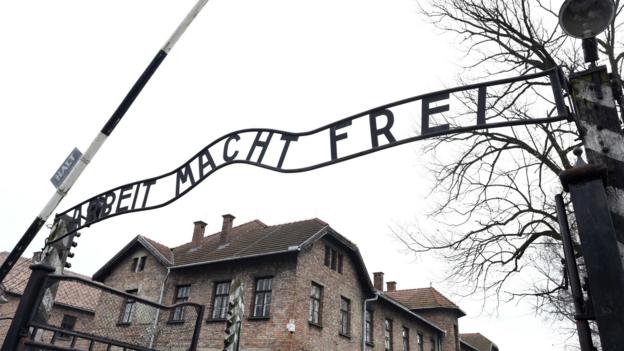 Chelsea may require fans found guilty of anti-Semitic abuse to visit the site of Nazi concentration camp Auschwitz rather than banning them.
"If you just ban people, you will never change their behaviour," chairman Bruce Buck told the Sun newspaper.
"This policy gives them the chance to realise what they have done, to make them want to behave better."
The club's Say No to Anti-Semitism scheme, which began in January, also provides one-to-one education courses.
A group of 150 people, consisting of Chelsea club staff, stewards and supporters, visited Auschwitz in June to learn about the deaths of more than a million people killed there between 1940 and 1945.
The club, who have also produced a film to encourage the reporting of abuse, would consider funding similar trips to Auschwitz as part of their restorative justice approach to deal with abuse.
Chelsea condemned the singing of a song about striker Alvaro Morata, which includes an anti-Semitic chant that makes reference to rivals Tottenham, by away fans in the 2-1 win over Leicester at the King Power Stadium in September 2017.
Videos also appeared on social media of some supporters singing anti-Semitic songs before their FA Cup semi-final against Tottenham earlier that year.
"We want to convince other clubs to do their own things and make a real dent in what is still a problem," added Buck.
Soccer News
via BBC Sport – Football https://ift.tt/OHg7x6
October 11, 2018 at 04:12AM