Source: Titans to start 3rd-string RT vs. Texans
Source: Titans to start 3rd-string RT vs. Texans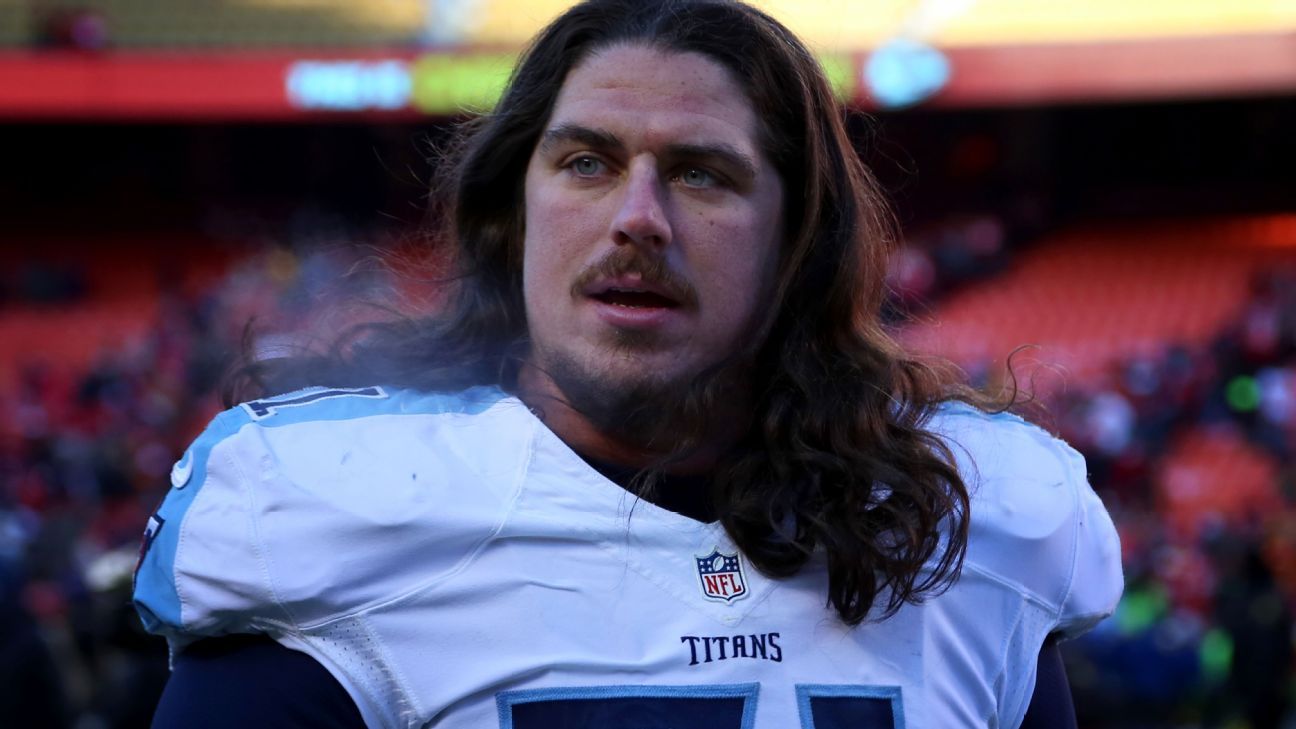 The injury-plagued Tennessee Titans, who already will be without both of their starting offensive tackles Sunday against the Houston Texans, also will be without second-string right tackle Dennis Kelly, who was hospitalized with a virus, a source tells ESPN.
Without starter Jack Conklin (knee) and Kelly, the Titans will start undrafted free agent Tyler Marz, who they signed off their practice squad Saturday.
Marz spent six weeks last season on the Los Angeles Chargers' roster before he was released and signed to Tennessee's practice squad.
Tennessee also will be without left tackle Taylor Lewan (concussion) for Sunday's matchup against the division rical Texans and their vaunted pass rush featuring J.J. Watt and Jadeveon Clowney.
The Titans also face uncertainty at the quarterback position, where they remain undecided on whether Marcus Mariota (elbow) or Blaine Gabbert will start, according to a high-ranking team official.
Another source told ESPN that it is "likely a game-time decision but (Mariota) still isn't able to grip the ball normally."
NFL News
via http://www.espn.com – NFL http://www.espn.com
September 16, 2018 at 05:18AM