'There was card magic, hypnosis, a couple of guys got stuck to the floor' – magician is St Mirren's secret weapon
'There was card magic, hypnosis, a couple of guys got stuck to the floor' – magician is St Mirren's secret weapon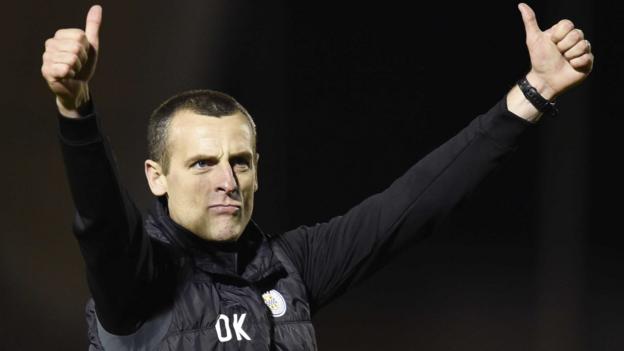 Liverpool have drawn ridicule for employing a throw-in coach. England used Scottish striker specialist and former model Allan Russell to great effect in the recent World Cup. And former Scotland rugby coach Vern Cotter once brought in a trained hostage negotiator to help improve his players' mental toughness.
But new St Mirren boss Oran Kearney is surely the first to invite a magician to his club's training ground to entertain his players.
The sorcery might well have paid off too as the Buddies held Celtic to a goalless draw in Kearney's first game in change on Friday.
Fellow Northern Irishman and long-time friend Rodd Hogg brought the players "a wee bit of craic" as they prepared to tackle the champions.
"I was in the changing room and spent a good hour with them doing random stuff I do when I'm out and about," Hogg told BBC Scotland.
"There was card magic, there was hypnosis, a couple of guys got stuck to the floor – they couldn't lift their feet from the floor – and there was pickpocketing. We had a really, really good morning."
Hogg started his career in conjuring after being "bamboozled" by a card trick from former Northern Ireland goalkeeper Maik Taylor.
He says Kearney "is always thinking outside the box" when it comes to improving his squad.
"His attention to detail's second to none," Hogg added. "He's a good man manager – he will know every player and their needs and requests.
"The players have been through a lot. The upheaval of getting a new boss, players will want to impress.
"He add things in differently and it gives the players a bit of fun and shows them that this guy's all right – I think it's a good idea. He does think outside the box."
Soccer News
via BBC Sport – Football https://ift.tt/OHg7x6
September 15, 2018 at 02:39AM