Arter Ireland row 'will get sorted' – Cardiff boss Warnock
Arter Ireland row 'will get sorted' – Cardiff boss Warnock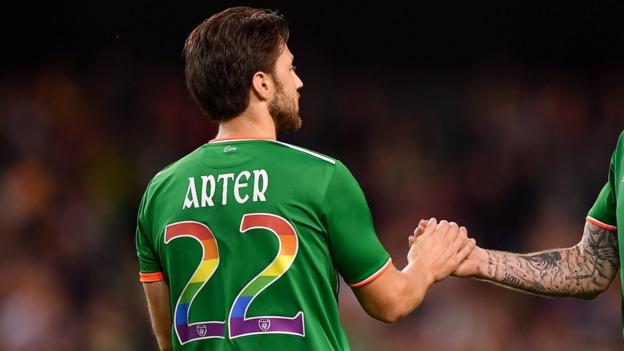 Cardiff City manager Neil Warnock is convinced midfielder Harry Arter will play for the Republic of Ireland again.
Arter, on loan from Bournemouth, pulled out of the Republic's recent squad, with manager Martin O'Neil admitting a dispute with his assistant Roy Keane contributed to his withdrawal.
But Warnock is sure the-28-year-old will settle his differences and return to the international fold.
"He loves his country and wants to play for them again," said Warnock.
"I don't think that's an issue and that will be resolved. We are talking about grown-up people.
"I was quite pleased he didn't go away in the international break from a selfish point of view.
"You get rows like this a lot of the time but I'm sure Martin will get this sorted in the next few weeks," added Warnock.
"I had two players trying to kill themselves the other day. You get that everywhere, little things spark that off in training.
"I don't know what was said but I'm sure there are lessons to be learned by everybody."
Warnock is full of respect for Keane, after the former Republic of Ireland and Manchester United midfielder's gesture following a managerial dismissal earlier in his long career.
"When I got the sack at Sheffield United the only guy to speak to me was Roy Keane. I'll never forget that, that was a bit of class," Warnock said of the ex-Sunderland and Ipswich Town boss.
"He gets tainted with a lot of things and I'm not saying he's perfect because he isn't, but I'm sure Roy will deal with this situation in the right way and in the cold light of day."
Arter, on a season-long loan from Bournemouth, will be at the heart of the Cardiff midfield for the daunting game at Chelsea on Saturday.
Soccer News
via BBC Sport – Football https://ift.tt/OHg7x6
September 14, 2018 at 06:09AM