Haas Formula 1 team explains basis of its Monza exclusion appeal
Haas Formula 1 team explains basis of its Monza exclusion appeal
The Haas Formula 1 team believes it has a "50-50" chance of winning its appeal against Romain Grosjean's Italian Grand Prix exclusion.
A post-race protest from Renault regarding the legality of the Haas floor at Monza resulted in Grosjean losing his sixth place.
But Haas has appealed, and the case will be heard in Paris on November 1.
Asked by Autosport how confident of success he was, Haas team principal Gunther Steiner replied: "It's a 50:50, it could go both ways. I would never say I was a confident winner, because you never know what is happening.
"You have no control on the decision, you do the best you can with your lawyers and technical team to explain what happened, the whole process, and why we ended where we were.
"We think they got it wrong. But then again I'm not on the Court of Appeal, so I cannot decide."
The controversy centres on Haas's believe that the lack of a clarification it sought on a technical directive regarding the floor meant it was entitled to wait until Singapore to introduce a new part that complied.
Gunther said Haas's defence would be based on both interpretation of the rules and directive, and the procedures involved in its discussions with the FIA.
"They go hand-in-hand in this case. It is very complex," he said.
"It's a technicality which goes hand-in-hand with procedures which were not followed correctly, not only from our side, but somebody else.
"It's a mix of technical regulation, interpretation, ambiguity, information.
"I think the stewards didn't understand what we tried to explain, and therefore they disqualified us.
"But I hope the Court of Appeal has got a better understanding and more time at their disposal for us so that we can explain how it went down."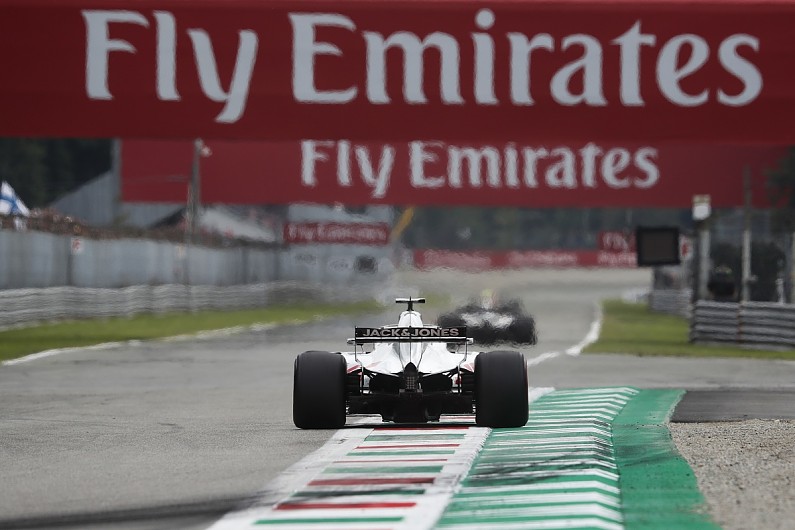 Steiner expressed surprised that another team would protest a car after a race, amid suggestions of a long-standing 'gentleman's agreement' that action would be taken earlier in a weekend so any contentious issues could be rectified.
He implied Renault was motivated by their battle for fourth in the constructors' championship, in which Haas had moved ahead with Grosjean's result.
"For a long time there was not a protest after a race," he said. "So I was a little bit surprised. But then I'm not. What would you do if you were Renault?
"I wouldn't have done the same, I would have done what other people have done before, but Renault is in a position where they got overtaken for fourth position, and I think that triggered 'we need to do something, or we finish fifth'."
Steiner confirmed both Haases will have revised floors in Singapore.
"We've got completely new stuff," he said.
"This new stuff hasn't come because of what happened in Monza – this was planned a long time before, they were manufacturing this floor before the shutdown.
"It's a development, it's just an upgrade."
Racing News
via All news – Autosport https://ift.tt/2uOa9Ei
September 13, 2018 at 04:35AM