Report: Udonis Haslem, Heat Agree to Contract for PF to Return for 16th Season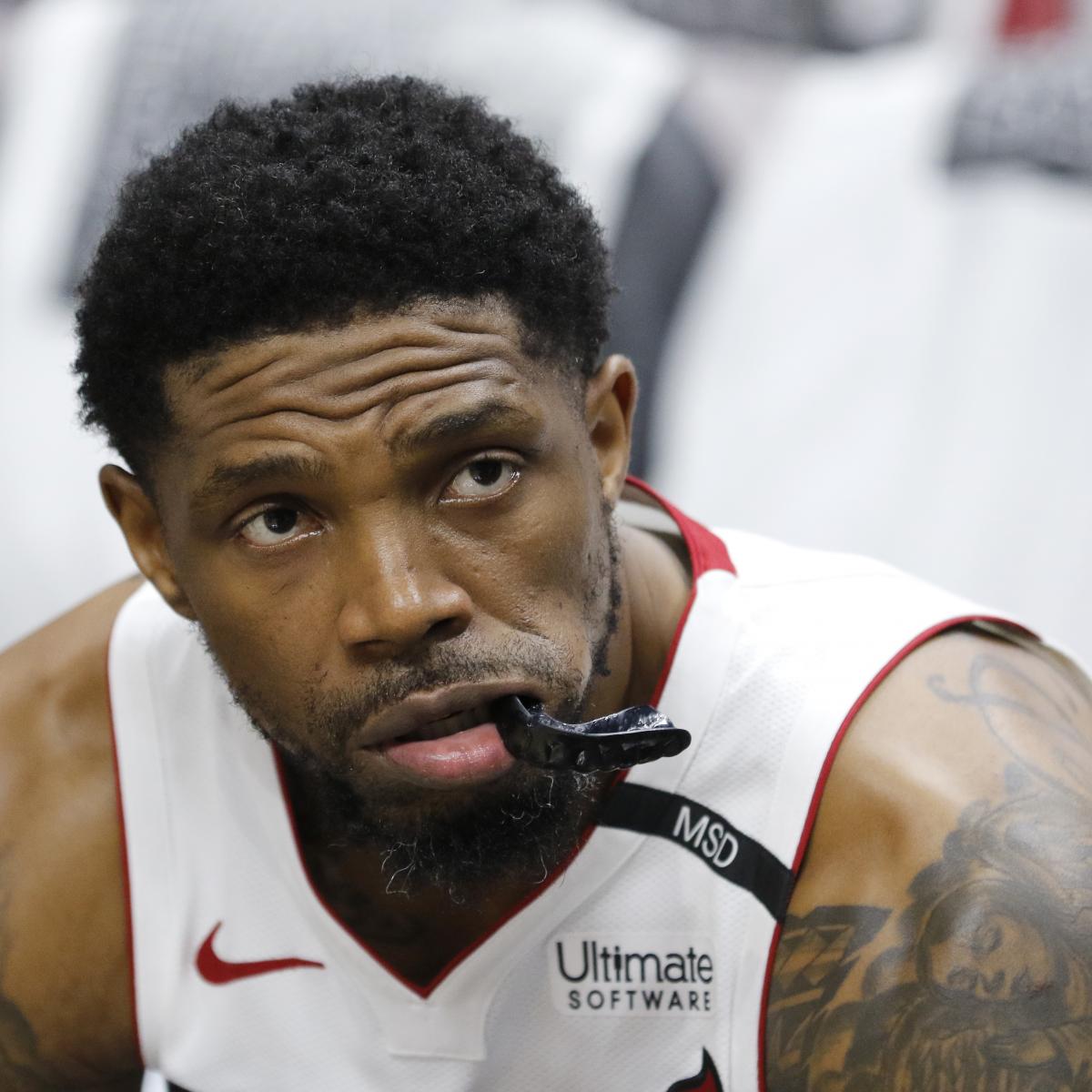 Joe Skipper/Associated Press
A Miami Heat institution is reportedly coming back for another season.
According to Shams Charania of The Athletic, veteran power forward Udonis Haslem agreed to a one-year deal for the veteran's minimum Thursday to return to the Heat for his 16th NBA season.
This doesn't come as much of a surprise, though, considering Heat president Pat Riley maintained re-signing Haslem was a goal this offseason, per Ira Winderman of the South Florida Sun Sentinel.
Haslem is well past his prime and averaged just 0.6 points and 0.7 rebounds per game in 2017-18, but he has accumulated an impressive career considering he was an undrafted free agent out of the University of Florida.
He waited little time making an impact as a member of the 2003-04 All-Rookie Second Team and eventually developed into a double-double threat during his prime. Haslem has four seasons of double-digit scoring averages and six seasons averaging better than eight rebounds a night on his resume.
Despite solid numbers early in his career, Haslem ultimately settled into a role as more of a veteran leader than a go-to option, especially as the Heat began to rely on playmakers such as LeBron James, Dwyane Wade and Chris Bosh.
Haslem has been part of three champion teams (2006, 2012 and 2013), and his contributions did not go unnoticed even if he took a backseat to other notable names.
"UD doesn't get a lot of credit, but he was the heart and soul of our team," Shaquille O'Neal said of the 2006 champions, per Tom D'Angelo of the Palm Beach Post. "He should also get his jersey retired because he's my hero."
Haslem's numbers don't jump off the page, but he has left an indelible mark on the Heat franchise and will return with hopes of adding a fourth championship ring to his totals.  
NBA News
via Bleacher Report – NBA https://ift.tt/2gMI6gF
September 6, 2018 at 06:43AM