Angels' Ohtani throws bullpen session, serves as DH
Angels' Ohtani throws bullpen session, serves as DH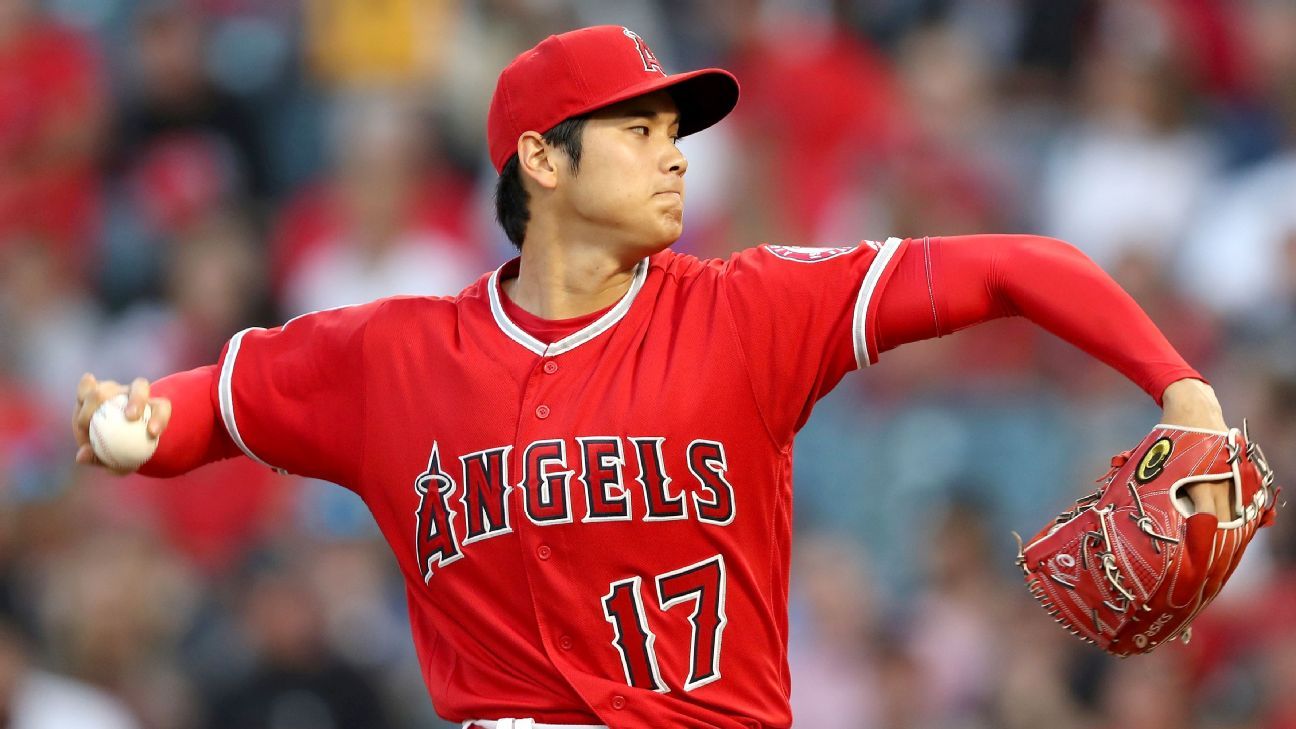 Los Angeles Angels righthander Shohei Ohtani completed a light bullpen session, then was penciled into the lineup as designated hitter for Saturday night's game against the Oakland A's.
Ohtani reportedly threw about 20 pitches, mostly fastballs.
Ohtani has not pitched since June 6 because of a sprained ligament in his pitching elbow. The team has been hoping the rookie from Japan can avoid Tommy John surgery.
Ohtani went 4-1 with a 3.10 ERA and 61 strikeouts over 49 innings in his first nine big-league starts before getting hurt.
He did return to his DH duties at the start of July and was hitting .273 with 12 home runs and 32 RBIs in 198 at-bats entering Saturday.
MLB News
via http://www.espn.com – MLB http://www.espn.com
August 11, 2018 at 04:07PM