Pistons 2018-19 Schedule: Top Games, Championship Odds and Record Predictions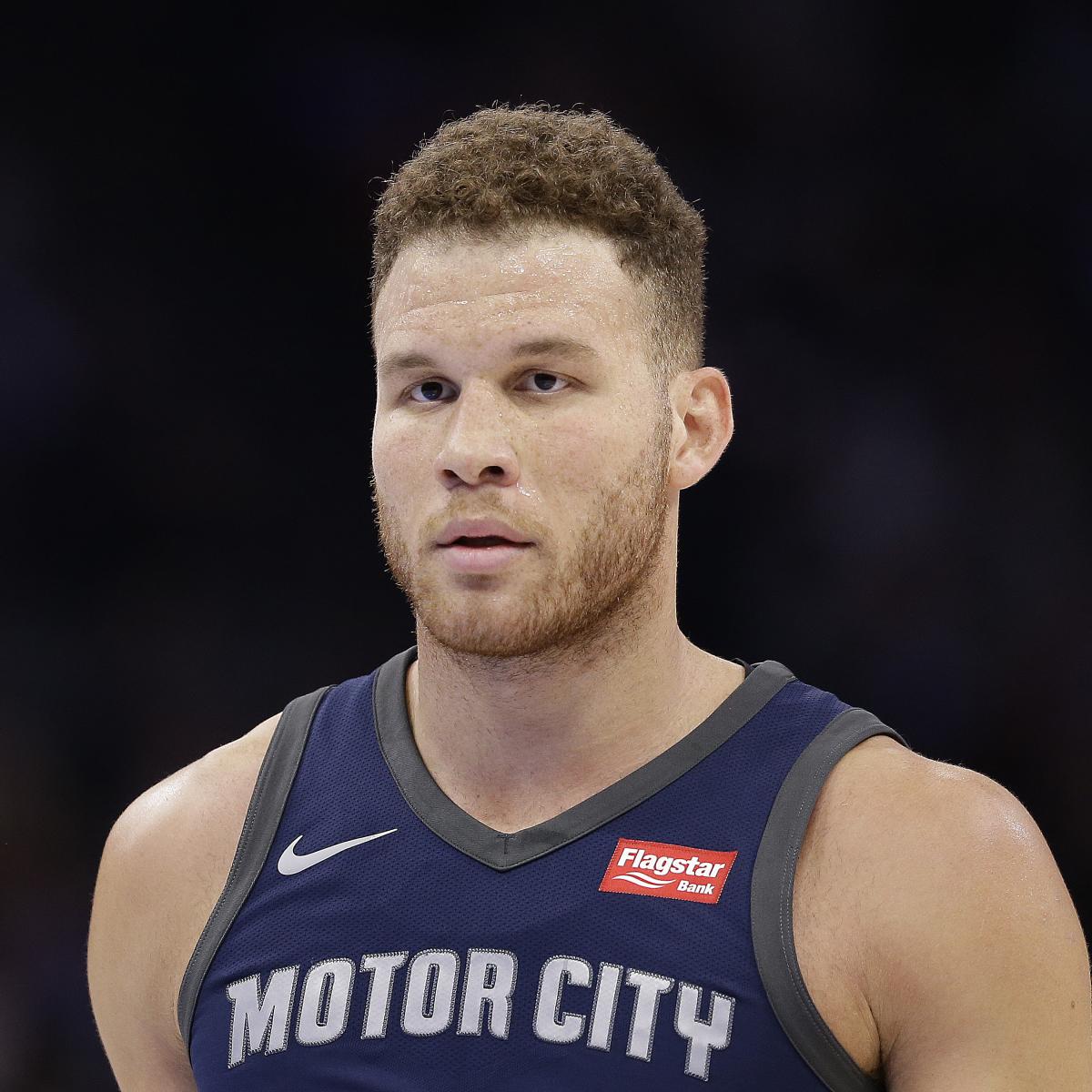 Rich Pedroncelli/Associated Press
The Detroit Pistons didn't do much this offseason with their roster.
Their major offseason splash actually came last January, when they acquired Blake Griffin and combined him with Andre Drummond to make one of the NBA's most expensive frontcourts.
The results did not go well. Stan Van Gundy lost his job, the Pistons forked over a lottery pick to the Clippers and went into this offseason capped out.
After hiring Ed Stefanski to retool their front office, the Pistons hired Dwane Casey to take over as their coach and used their mid-level exception on Glenn Robinson III. Casey is the NBA's reigning Coach of the Year who arguably got a raw deal in Toronto but was also handed a five-year contract at a time when coaching changes are the norm.
Robinson played all of 23 games last season and probably could have been signed on a minimum contract had the Pistons waited.
As it stands, the Pistons are going to have to hope for some organic improvement. 
2018-19 Details
Season Opener: Wednesday, Oct. 7 vs. Brooklyn Nets
Championship Odds: 300-1, per Oddsshark.com
Full Schedule: NBA.com
Top Matchups
Los Angeles Clippers: Saturday, Jan. 12
The Clippers told Blake Griffin he'd be a Clipper for life. There was a whole massive presentation. He was the new centerpiece of the franchise after Chris Paul's departure.
A half-year later, Griffin was a Piston.
The All-Star forward will make his return to his former stomping grounds for the first time, a matchup that should lead to a warm welcome for Griffin. For all of his flaws and injury history, Griffin and Paul are arguably the two greatest players in Clippers history. They're undoubtedly the faces of the longest stretch of prosperity for the franchise, which is in the midst of a rebuild.
There's not much in terms of basketball intrigue here. These are two teams that will probably wind up in the 35-41-win territory; it's about as sleepy of a matchup as you can get. They're not good enough to be captivating and not bad enough to look away.
The real draw here is how the Los Angeles crowd reacts to Griffin and how the franchise chooses to honor him. 
Cleveland Cavaliers: Thursday, Oct. 25
With LeBron James now in Los Angeles, it's fair to question if the Cleveland Cavaliers are still a playoff team. If not, a few teams will be in line to replace them, like the Pistons or Charlotte Hornets. So the battles between Detroit and Cleveland should have major postseason implications.
At least six teams in the East feel like safe bets to make the postseason (Boston, Toronto, Philadelphia, Indiana, Milwaukee and Washington). That leaves teams like Miami, Cleveland, Detroit, Charlotte and perhaps Chicago to battle for those last two spots.
Frankly, if the Clippers can't handle the LeBron-less Cavaliers with any consistency, they won't be much of a contender. At the very least, watching Griffin battle Kevin Love, two of the best power forwards in the East, should be fun. 
But no, these won't be sexy matchups. They will be important ones, however. 
Prediction
The Pistons aren't good.
Luckily, the Eastern Conference is a radioactive dumpster fire.
Griffin and Drummond alone are enough to keep the Pistons competing for a playoff spot. 
In fact, if the Pistons just copy-paste their 39-43 record from a year ago, they're probably going to make it to the postseason.
Is there any real avenue for them to even compete for a second-round berth? Not really. Not unless Luke Kennard or Stanley Johnson take a massive leap forward.
Moreover, there's pretty good odds the Drummond-Griffin frontcourt is a short-term fit, and Stefanski will look to make changes sooner rather than later. This feels like one massive transition year. 
Prediction: 41-41
NBA News
via Bleacher Report – NBA https://ift.tt/2gMI6gF
August 10, 2018 at 01:19PM