Nets 2018-19 Schedule: Top Games, Championship Odds and Record Predictions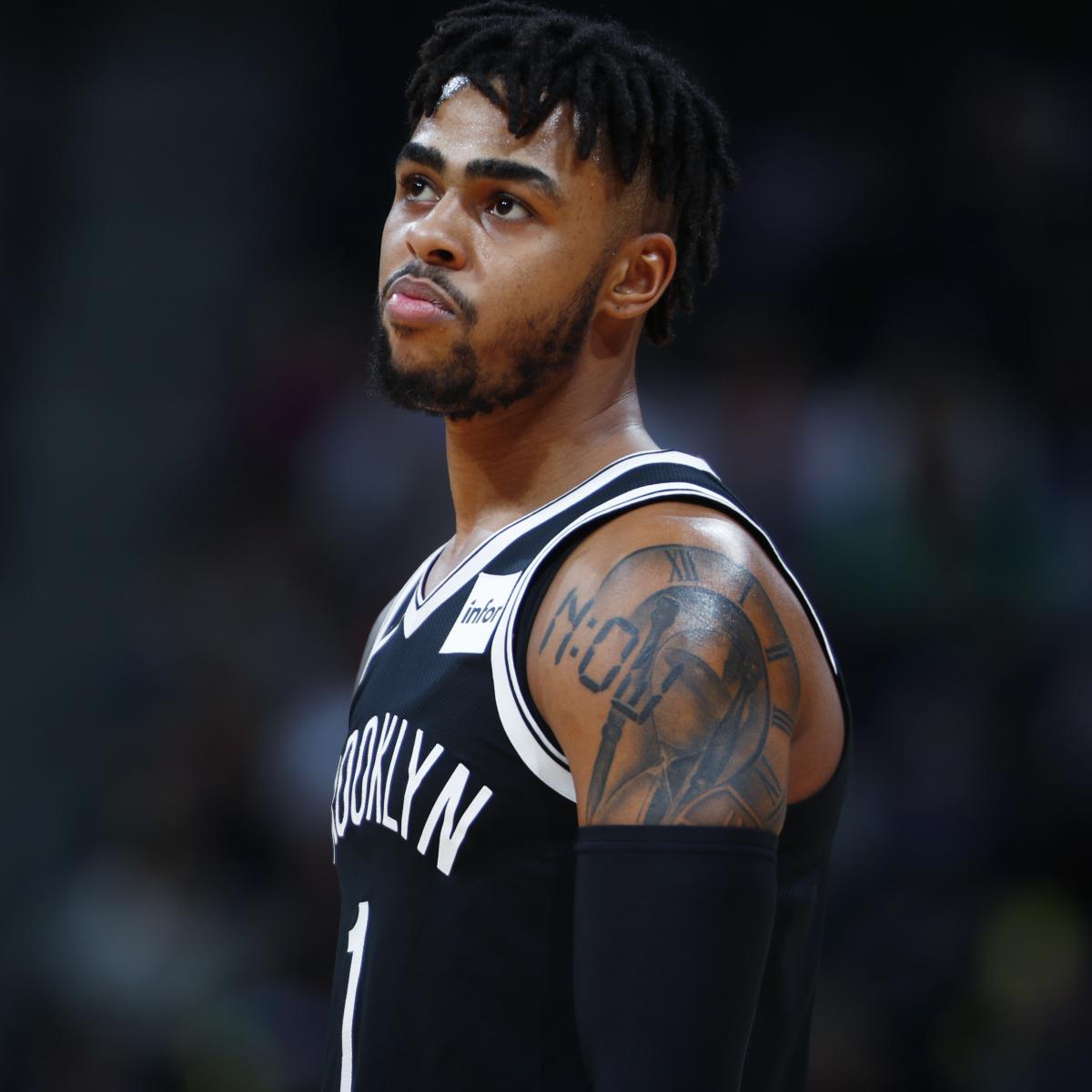 David Zalubowski/Associated Press
The Brooklyn Nets haven't qualified for the NBA playoffs in any of the past three seasons and are a long shot to end that modest drought during the 2018-19 campaign.
Brooklyn made some additions to its roster during the offseason. The changes were highlighted by the signing of point guard Shabazz Napier and a trade for power forward Kenneth Faried. But it hasn't been able to make a major splash in a league dominated by star power.
Let's check out all of the important information following the NBA's schedule release. That's followed by some analysis and a prediction for the Nets' final record.
Nets 2018-19 Schedule Details
Season Opener: Oct. 17 at Detroit Pistons
Championship Odds: 400-1 (via OddsShark)
Full Schedule: NBA.com
Top Matchups
Orlando Magic (First Game: Jan. 18)
Since the Nets are more likely to challenge for a high spot in the draft lottery than a high seed in the playoffs, their most important games will be against fellow projected cellar-dwellers.
The Magic could be their biggest competition at the bottom of the Eastern Conference. Orlando is starting to piece together a promising core, led by Aaron Gordon, Jonathan Isaac and Mohamed Bamba, but it's still a couple years from a significant climb up the standings.
Brooklyn went 3-1 against the Magic last season and should at least match that mark if it wants to stay out of the conference basement. Of course, an argument could be made that tanking to ensure better lottery odds is the right way to go at this stage, though.
Memphis Grizzlies (First Game: Nov. 30)
Memphis could quickly emerge as the favorite in the race to the bottom.
While the Grizzlies don't have a terrible roster—Mike Conley, Marc Gasol and Jaren Jackson Jr. headline the squad—but being merely average is a problem in the loaded West. If Memphis ends up sneaking into the playoff mix, it will likely be because it dominated against Eastern opponents such as Brooklyn.
More likely, the games between the Grizzlies and Nets could end up having a lasting impact on the 2019 NBA draft and play a key role in deciding who lands R.J. Barrett, Cameron Reddish or whoever else cements themselves as a top prospect in the 2019 draft.
Season Prediction
The Nets do possess some sleeper appeal. It's not a guarantee they will end up at or near the bottom of the standings when the season ends.
D'Angelo Russell still features untapped potential entering his fourth season. Spencer Dinwiddie remains unheralded despite his breakout campaign last year. DeMarre Carroll is the type of frontcourt glue guy every team needs, similar to Draymond Green with the Golden State Warriors.
So, if everything comes together perfectly, there's a chance Brooklyn could be one of the NBA's surprises during the 2018-19 campaign.
In June, Nets head coach Kenny Atkinson talked to ESPN Radio Richmond about trying to get the team to take a step forward next season, per Brian Lewis of the New York Post.
"Our players, although we showed good individual improvement and team improvement, we have to take another step next year," he said. "So our guys are in the gym, they're working. We have a great offseason development program which we're really proud of. I think you'll see a better Nets team next year."
It's rare for everything to fall perfectly into place, though. Injuries arise, players don't live up to expectations and, in a league dominated by marquee players, teams without at least one of those go-to studs tend to endure slumps throughout a season.
The Nets are laying the foundation for a brighter future, but it's going to take some time to complete the rebuilding process, and their record next season will probably reflect that.
Record Projection: 26-56
NBA News
via Bleacher Report – NBA https://ift.tt/2gMI6gF
August 10, 2018 at 01:19PM