Report: Isaiah Thomas Agrees to 1-Year Nuggets Contract After Brief Lakers Stint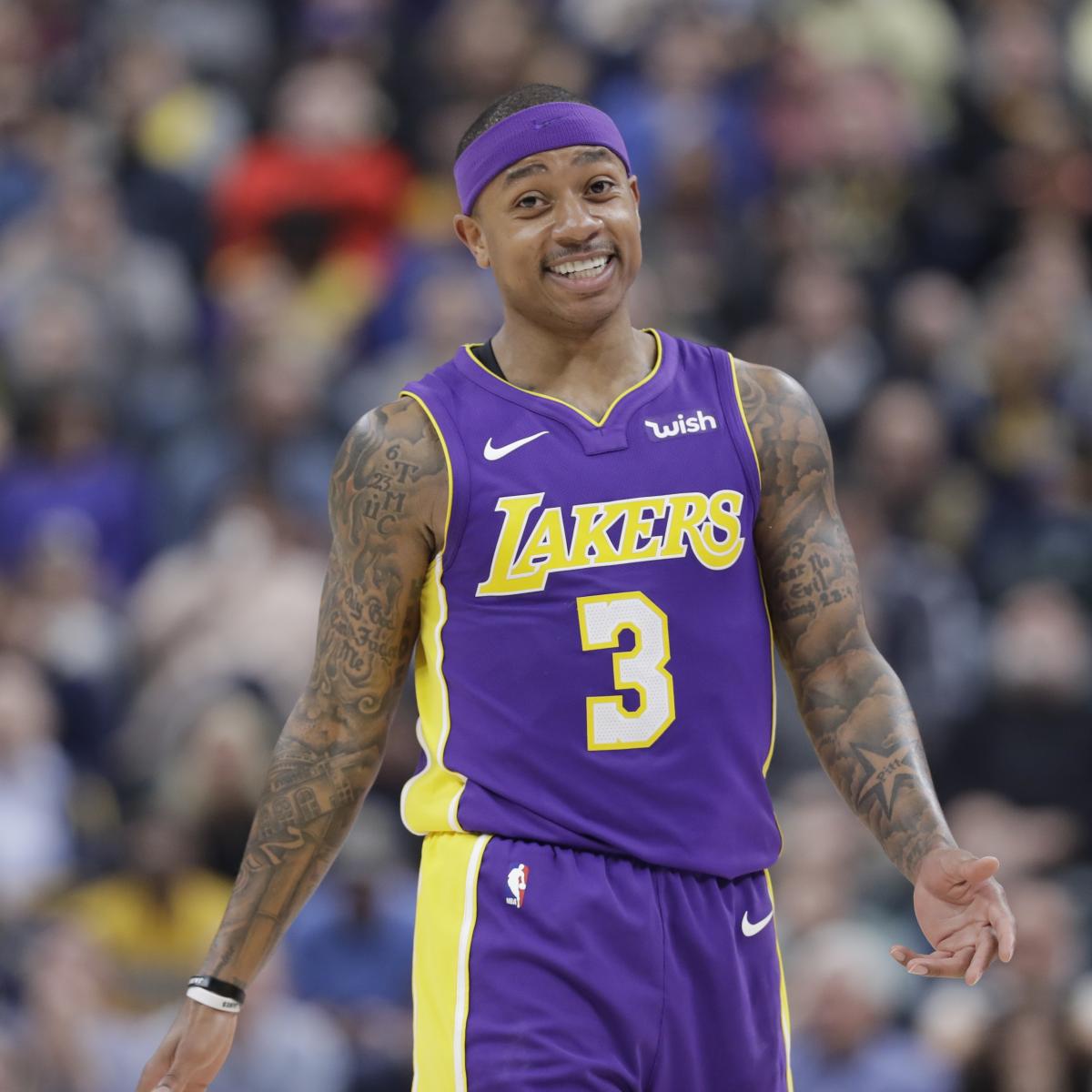 Darron Cummings/Associated Press
Coming off a frustrating 2017-18 season, Isaiah Thomas will seek a return to his All-Star form with the Denver Nuggets.
According to ESPN.com's Adrian Wojnarowski, Thomas and the Nuggets agreed to terms Thursday on a one-year deal for the veteran's minimum. 
Thomas developed into a superstar during two full seasons with the Boston Celtics. He averaged a career-high 28.9 points per game during the 2016-17 campaign, leading the Celtics to the best record in the Eastern Conference (53-29) in the process. 
Things derailed for Thomas after he aggravated a hip injury in the playoffs. He sat out the final three games of Boston's loss to the Cleveland Cavaliers in the Eastern Conference Finals. 
The Celtics traded him to the Cavs in August as part of the Kyrie Irving deal. After sitting out the first 36 games of the season, the 29-year-old struggled in his return with 14.7 points per contest on 36 percent shooting. 
There was also drama behind the scenes, with Wojnarowski reporting Thomas and Kevin Love drew the ire of their teammates following a Jan. 20 loss against the Oklahoma City Thunder. 
The Cavaliers dealt Thomas to the Los Angeles Lakers at the trade deadline on Feb. 8. There was a slight improvement in his performance after the deal. He averaged 15.6 points per game and shot 38.3 percent overall. 
Thomas' season again came to a premature end when he had arthroscopic surgery on his right hip in March with the goal of being ready for the start of next year. 
After everything that happened over the past 12 months, his being able to choose his team and work with Michael Malone, who was his head coach with the Sacramento Kings, can help him get back to the All-Star level he was at prior to last season. 
Looking ahead, Thomas should link up with Will Barton to comprise one of the NBA's highest-scoring bench tandems as he prepares to settle into a backup role behind the ascendant Jamal Murray before hitting free agency again in 2019. 
NBA News
via Bleacher Report – NBA https://ift.tt/2gMI6gF
July 12, 2018 at 09:06PM