NBA Draft 2018: Updated Draft Order and Latest News on Hottest Prospects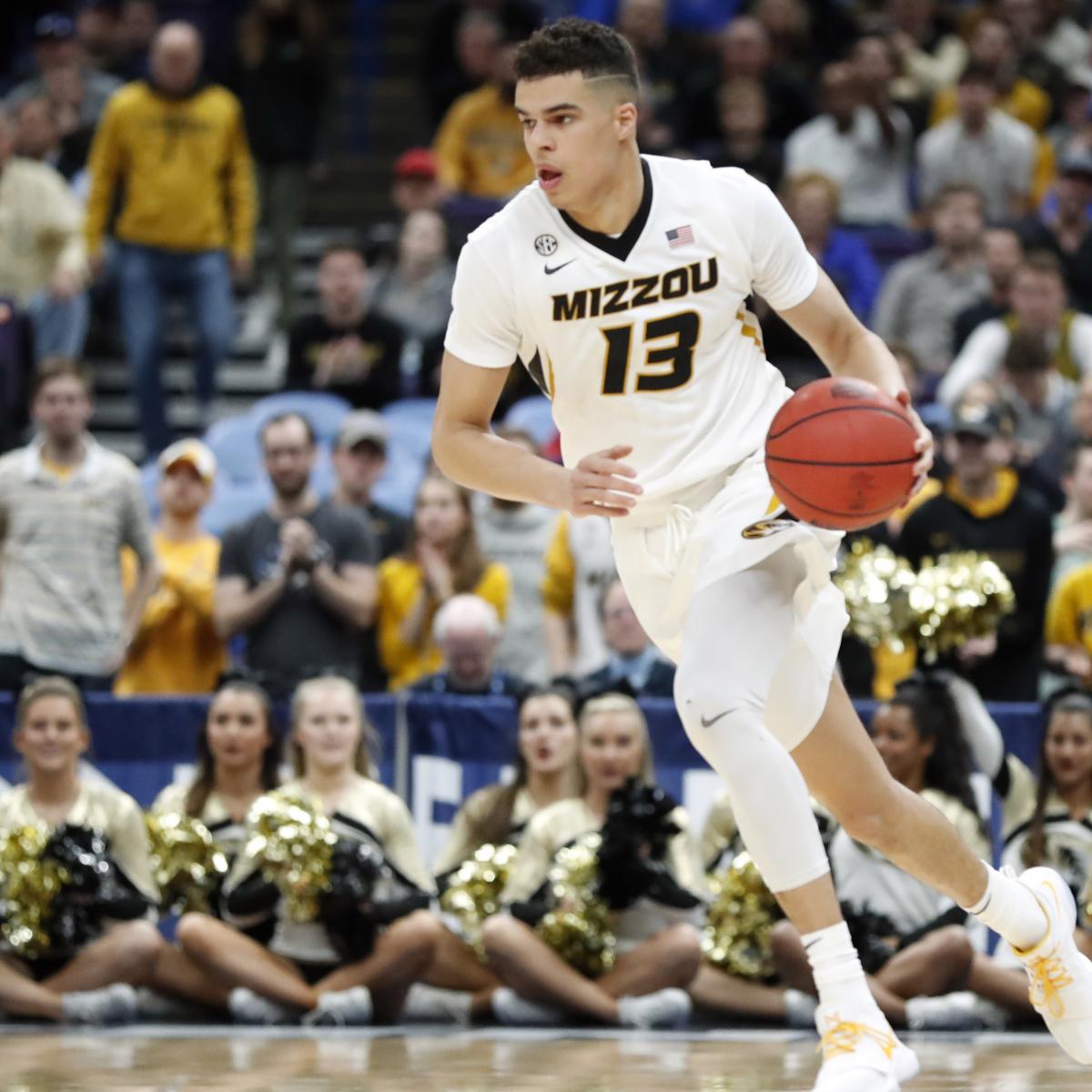 Jeff Roberson/Associated Press
 The 2018 NBA draft is fast approaching, giving each NBA team other than the NBA Finals-winning Golden State Warriors an opportunity to find that missing championship puzzle piece.
Some teams have a longer road to relevancy than others, while a few might just need the right young prospect to help everything else fall into place.
A few blue-chip players have separated themselves from the rest of the pack and are guaranteed to hear their names called early on draft night, while others are getting greater attention and still others could see their stock falling in the days ahead.
The draft is on Thursday, June 21 at 7 p.m. ET on ESPN. Here's a look at the updated draft order for the first round followed by some of the latest news on the top players to keep an eye on.
2018 NBA Draft Order 1st Round
1. Phoenix Suns
2. Sacramento Kings
3. Atlanta Hawks
4. Memphis Grizzlies
5. Dallas Mavericks
6. Orlando Magic
7. Chicago Bulls
8. Cleveland Cavaliers (via Nets)
9. New York Knicks
10. Philadelphia 76ers (via Lakers)
11. Charlotte Hornets
12. Los Angeles Clippers (via Pistons)
13. Los Angeles Clippers
14. Denver Nuggets
15. Washington Wizards
16. Phoenix Suns (via Heat)
17. Milwaukee Bucks
18. San Antonio Spurs
19. Atlanta Hawks (via Timberwolves)
20. Minnesota Timberwolves (via Thunder)
21. Utah Jazz
22. Chicago Bulls (via Pelicans)
23. Indiana Pacers
24. Portland Trail Blazers
25. Los Angeles Lakers (via Cavaliers)
26. Phialdelphia 76ers
27. Boston Celtics
28. Golden State Warriors
29. Brooklyn Nets (via Raptors)
30. Atlanta Hawks (via Rockets)
The full draft order can be found at NBA.com
Latest News on Top Prospects

Stacy Revere/Getty Images
The top high school player in the class of 2017 did next to nothing in college, but not because he struggled on the court. Instead, Michael Porter Jr. ended up only playing in three games at Missouri last season because of a lower back injury in the season opener, one that required surgery. Despite the lost season, Porter declared for the draft anyway, because, well, he's just that talented.
However, Porter's health continues to be a problem, and will likely give a few teams pause on draft night. According to Yahoo Sports' Shams Charania, Porter canceled a workout planned for Friday due to hip spasms:
Shams Charania @ShamsCharania

Sources: NBA Draft lottery teams were informed Wednesday that Missouri's Michael Porter Jr., a projected high-lottery draft pick, canceled second Pro Day workout Friday because of hip spasms and would undergo tests.
The Ringer's Kevin O'Connor reported the same cancellation, though he did not give a specific reason why.
If Porter can't get healthy enough for teams to evaluate him ahead of the draft, it might be a longer-than-expected night for the tall, gifted wing player. Porter has all the physical tools and skills to play in the modern NBA, and his stock has been rising lately. But this latest news might kill that momentum.
USA Today's Sam Amick thought Porter had a chance to go high as the No. 2 pick, but is questioning that with the latest development: 
Sam Amick @sam_amick

There's a very real chance the Kings would take Michael Porter Jr. at No. 2, but it's unclear how the canceling of the Friday workout in Chicago might impact the process. They want more intel on medical and another look. Teams are being told that the workout will be rescheduled.
Some teams will be loathe to go all-in on a player like Porter, especially in what is a deep draft class with some excellent prospects at the top like Luka Doncic, Deandre Ayton, Mo Bamba, Marving Bagley III and others. Back injuries can create all kinds of long-term, compounding problems. Hopefully Porter can avoid that fate and reach his full potential at the next level. 
Jaren Jackson Jr.

Elsa/Getty Images
Another player in the top-10 mix looking to make sure he's taken in the top-5 is forward Jaren Jackson Jr. He's on the workout circuit right now, showing teams that he has what it takes to be a star in the league. ESPN's Adrian Wojnarowski dropped this tidbit about Jackson on Monday: 
Adrian Wojnarowski @wojespn

Sources: Jaren Jackson Jr., had a monster workout for Suns on Sunday, and continues to be the long-term prospect those outside Top 4 are working to move up and select in draft. Offers to Sacramento, Atlanta and Memphis may become increasingly aggressive between now and June 21.
On Wednesday Jackson worked out for the Atlanta Hawks, who have the No.3 pick in this year's draft. Here's video of that process, via the Atlanta Journal-Constitution:
According to sources to Yahoo Sports' Jordan Schultz, Jackson is also going to workout for the Dallas Mavericks (No. 5 overall).
In his lone season at Michigan State, Jackson averaged 10.9 points, 5.8 rebounds and 3.0 blocks per game. He projects as a defensive stopper, though his offensive game left something to be desired in college. Still, he shot nearly 40 percent from three as a Spartan, so there are signs he can be an asset to teams at both ends of the floor. Shoot threes and play defense, and you can have a nice, long career in today's NBA.
NBA News
via Bleacher Report – NBA https://ift.tt/2gMI6gF
June 14, 2018 at 10:11AM