Rockingham out as BTCC announces 2019 calendar
Rockingham out as BTCC announces 2019 calendar
Get unlimited access
You have only 5 articles remaining to view this month.
The 2019 British Touring Car Championship schedule will not include Rockingham for the first time since 2005.
The possible sale of the venue means series bosses could not confirm a date for next year's calendar.
Instead the series will make two visits to Thruxton, in May and then again in the middle of August. The rest of the circuit line-up remains unchanged with only minor date reordering.
Series director Alan Gow said Thruxton's extra event was an experiment for 2019 but that other current circuits could get additional rounds beyond that.
"We will double up at Thruxton and see how that goes – although that 'spare' date that we now have isn't set in stone," he explained.
"We will try Thruxton, but equally we could double up at other venues in years to come.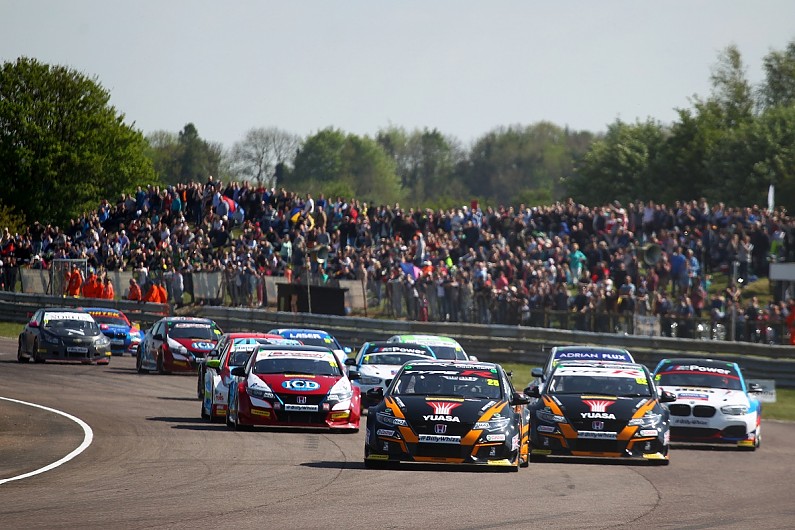 "We have had two rounds at places like Oulton Park before, and that has worked well."
Gow said it was highly unlikely that any tracks currently outside the BTCC calendar would be added in the near future.
"Given the infrastructure of the BTCC and the demands it places on circuits, the ones on the schedule presently are the only ones that can properly accommodate the championship," he added.
"We are not ignoring the other tracks around the UK, we simply wouldn't be able to fit into them."
The 2019 BTCC will kick off at Brands Hatch on the Indy layout at the start of April then go to Donington Park, Thruxton, Croft and Oulton Park before the traditional five-week mid-season break.
Snetterton starts the second part of the competition on August 3/4.
The championship run-in will take place across Thruxton, Knockhill, Silverstone and conclude on Brands Hatch's Grand Prix layout on October 12/13.
BTCC 2019 calendar

April 6/7
 Brands Hatch Indy
April 27/28 Donington Park National
May 18/19 Thruxton
June 15/16 Croft
June 29/30 Oulton Park Island
August 3/4 Snetterton 300
August 17/18 Thruxton
September 14/15 Knockhill
September 28/29 Silverstone National
October 12/13 Brands Hatch Grand Prix
Racing News
via All news – Autosport https://ift.tt/2uOa9Ei
June 13, 2018 at 02:26AM