How Every Team in LeBron James Sweepstakes Can Clear a Path for the King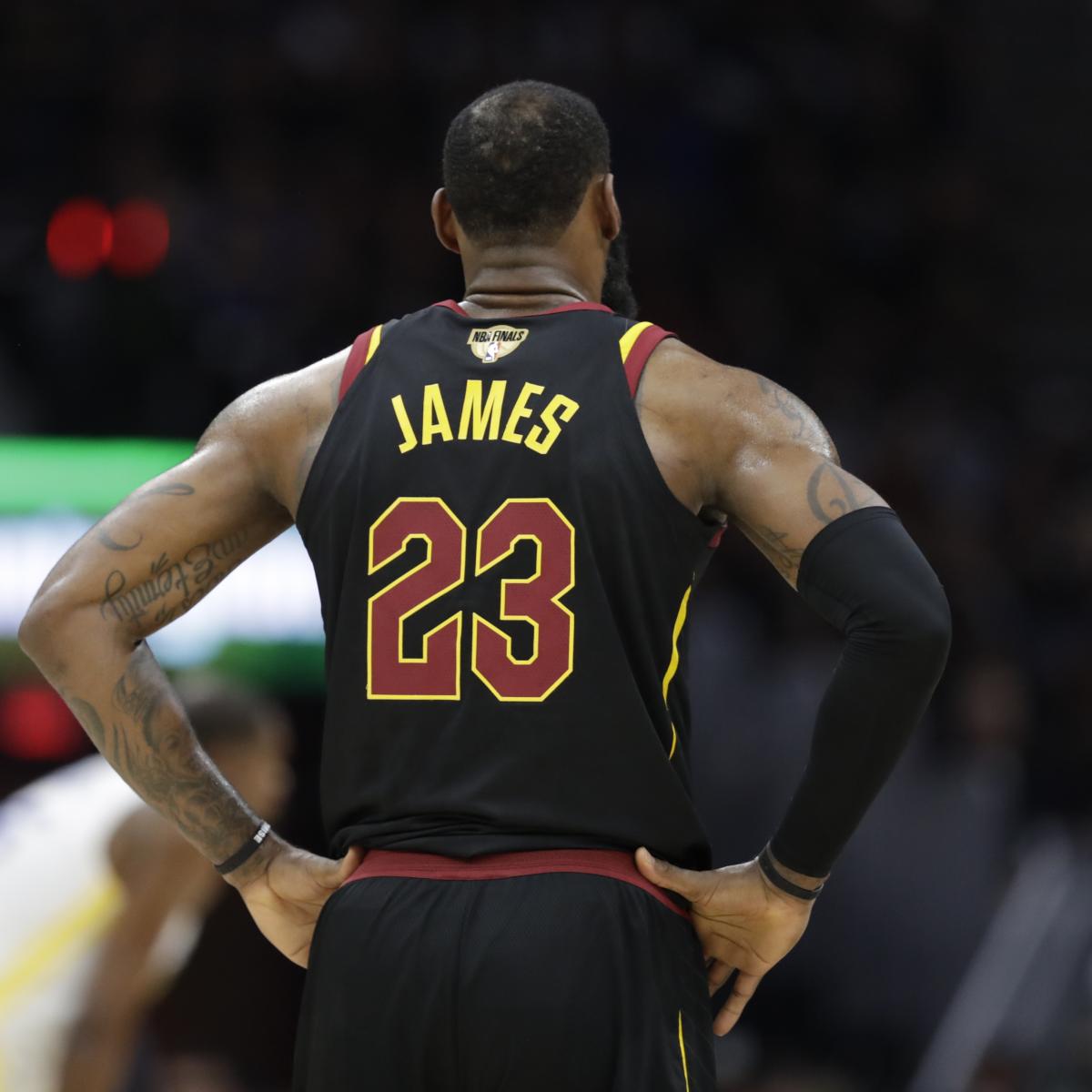 Tony Dejak/Associated Press
With the 2017-18 NBA season finally over, the focus of the entire league turns to one man: LeBron James. 
Before the end of June, he'll need to decide whether to opt out of the final year of his contract ($35.6 million) to become a free agent.
Wherever James lands will shift the NBA's balance of power, but his motivation will be based on factors beyond basketball.
James can pick any of the league's 30 teams, and that franchise will figure out how to make the numbers work. At 33 years old, James is still the best player in the league.
Be it the Cleveland Cavaliers, Los Angeles Lakers, Houston Rockets, San Antonio Spurs, Philadelphia 76ers or any other team able to make a compelling case, James is going to reshape the NBA with his next decision.
Let's take a look at the path James' top options would take to land him.
Los Angeles Lakers

Kyusung Gong/Associated Press
The Lakers are the easiest destination for James. They have the salary-cap space not only to sign him, but they can also bring on Oklahoma City Thunder free agent Paul George if he declines his $20.7 million player option.
If the Lakers can find a trade partner for veteran Luol Deng without taking back salary, they would be able to re-sign restricted free agent Julius Randle as well.
Lakers free-agent 2-guard Kentavious Caldwell-Pope is represented by Rich Paul of Klutch Sports, James' close associate. The Lakers could look to move Deng with Caldwell-Pope in mind, even over Randle, if that helps land James in L.A.
"Sitting down and considering everything, my family is a huge part of whatever I'll decide to do in my career, and it will continue to be that," James said in his post-Finals press conference.
Former NBA All-Star Gary Payton recently told Sheena Davis of Black Sports Online that James has already picked a Los Angeles-area high school for his son, LeBron James Jr. If true, the Lakers would seem to be the clear favorite, as various oddsmakers have noted.
One member of the Lakers front office tells Bleacher Report that they've heard the Sierra Canyon High School rumor is false. But no one knows for sure, which is par for the course with James. His prior decisions to leave Cleveland for the Miami Heat and then return home four years later stunned the NBA both times.
Houston Rockets
James holds significant power with his player option.
He can follow the path of his close friend Chris Paul, who told the Los Angeles Clippers last summer that he would pick up his player option if they traded him to the Houston Rockets. Otherwise, Paul would have signed with Houston as an unrestricted free agent.
The Clippers obliged. The Cavaliers may follow suit.
James can make the same play, choosing to join Paul in Houston.
Should James pick the Rockets, he's better off doing it in June before opting out. If the Rockets can find a team willing to absorb Ryan Anderson's contract, they would be in a strong position to trade for James.
If not, the Rockets might need to shop more important pieces like Eric Gordon and PJ Tucker, who are on friendlier contracts and bring more to the court than Anderson.
San Antonio Spurs
The San Antonio Spurs would likely want to follow a similar path as the Rockets. They could look to trade players like Pau Gasol, Patty Mills, Danny Green and/or Rudy Gay to pair James with Kawhi Leonard.
San Antonio is also waiting on Green, Gay and Joffrey Lauvergne to decide on whether to exercise their respective player options. If they all opt out, the Spurs can get to roughly $17.2 million in cap space.
Trading Gasol without taking back salary would expand that spending power to $33.2 million, just shy of the number needed to max out James.
Worth noting: The Spurs can't trade Green, Gay or Lauvergne if they decline their respective options.
Philadelphia 76ers

Chuck Burton/Associated Press
The Philadelphia 76ers have an easier path than the Rockets or Spurs. They can either trade or waive and stretch Jerryd Bayless to have nearly enough cap room to hand James a max contract in free agency.
Bayless, owed only $8.6 million for next season, has a far less onerous contract than Deng and Anderson. If the Sixers clear his salary entirely, they'd have the room for James but might need to clear others like Furkan Korkmaz, Timothe Luwawu-Cabarrot and/or Justin Anderson to keep others like T.J. McConnell.
Stretching Bayless would require dumping a number of the aforementioned players since he would earn $2.9 million from Philadelphia over the next three seasons.
The bigger challenge would be finding a way to keep JJ Redick. If he wants to stay, he might be looking at a paycut from $23 million to the Sixers' $4.4 million room exception.
Bigger picture, the 76ers can offer James a home in the East, far away from the rival Golden State Warriors. That could be a significant deciding factor.
Boston Celtics
Could James pair back up with Kyrie Irving?
The Celtics are already one of the best teams in the East. With James, they'd be a true powerhouse.
However, Boston is well over the salary cap, so an opt-in-and-trade would be the logical route for James.
Would Gordon Hayward for James make sense for both organizations? Would it make sense for James?
Boston could be an interesting under-the-radar destination.      
Cleveland Cavaliers
Family could keep James right where he is in Cleveland. If so, the Cavaliers would need to bolster their roster to give James more support.
Unsigned or opted into the final year of his deal, James would take up roughly $35 million of Cleveland's cap space. The Cavs would have to offload an unrealistic amount of salary to have any spending power.
Instead, Cleveland would need to think about trades. But can the Cavs improve in the short term if they deal players like Kevin Love or George Hill?
How about a do-over, sending Love back to the Minnesota Timberwolves for Andrew Wiggins?
Cleveland will draft eighth overall on June 21. Perhaps a young player can change the complexion of the franchise, like Jayson Tatum with the Celtics.
Cleveland could also look to trade that pick, but that's a lot to ask without a long-term commitment from James.
Ultimately, each choice has its advantages and disadvantages for James. But given his legendary stature, any team would find a way to make room for the three-time champion.        
Email Eric Pincus at eric.pincus@gmail.com and follow him on Twitter @EricPincus.
NBA News
via Bleacher Report – NBA https://ift.tt/2gMI6gF
June 13, 2018 at 03:54PM