NBA Free Agents 2018: Latest Rumors and Predictions for Market's Top Names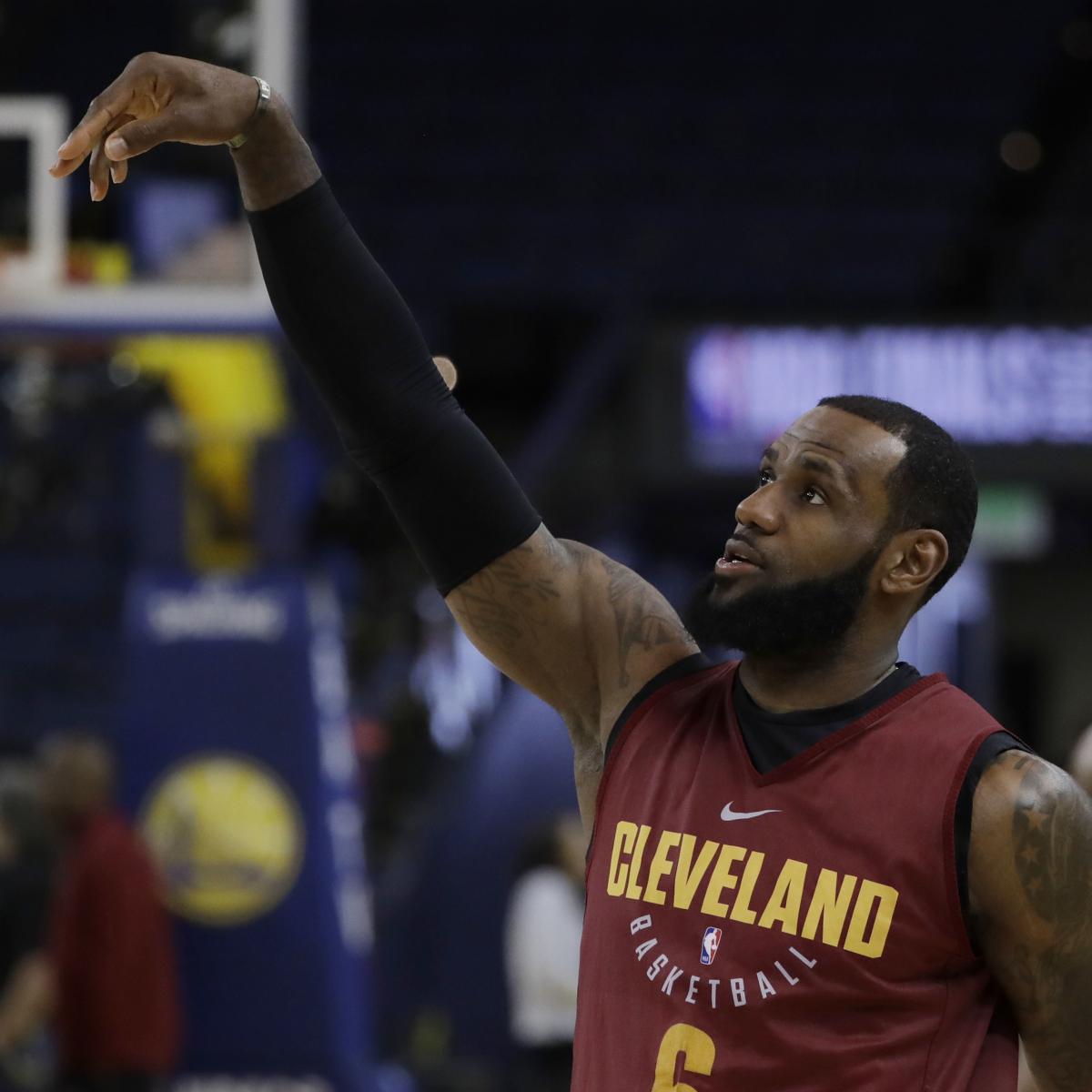 Marcio Jose Sanchez/Associated Press
As expected, LeBron James sits as the headline act on the NBA rumors market ahead of free agency. 
The hype will suggest James' Cleveland Cavaliers getting swept by the Golden State Warriors in the Finals makes it likelier he'll leave and the drama around it even more Hollywood-esque. In reality, this was going to be a circus either way and longtime Association fans knew it going into the season. 
But James isn't the only free agent. Lately, the mill has spit out plenty of rumblings surrounding guys James could choose to team up with as well as one potential new addition to the market. Here's a look at the latest with predictions alongside them. 
Thaddeus Young to the Market? 

David Zalubowski/Associated Press
Thaddeus Young is the guy hinted at in the intro. 
Young, 29, could decide to take his talents to the open market after a solid year with the Indiana Pacers, which would require declining his $13.8 million option. ESPN's Adrian Wojnarowski first reported the news and noted Young has until June 29 to make a verdict. 
This would be a case of the cliche talking about striking when the iron is hot. Young has been in the league for 11 seasons now and is going on the age of 30. He didn't blow anyone away with numbers last year while averaging 11.8 points and 6.3 rebounds per game over 32.2 minutes, shooting 48.7 percent from the floor. 
What did Young do? He emerged as a leader for a surprise playoff team that wound up taking James' Cavaliers to seven games. He also happens to boast the jack-of-all-trades defensive qualities teams covet, as he can guard more than one position. 
The thing with opting out here is the Pacers will likely do what they can to get Young back after his first season with the team. The goal for the front office there now should be adding to the surprise playoff core, not letting pieces get away due to financial reasons. This theme in mind, look for the Pacers to reward Young. 
Prediction: Young re-signs with the Pacers
Paul George's Future 

Rick Bowmer/Associated Press
Speaking of guys who joined a team for one year and will turn around and hit the open market, Paul George happens to be the headline act in this regard. 
George, quietly only 28 years old, just put on a successful year with the Oklahoma City Thunder and is a bit of a wild card heading to the market. He might like what he started to build alongside Russell Westbrook, but it seems at least just as likely he'd like to get closer to home by signing a deal with the Los Angeles Lakers. 
Then again, home for George might be wherever James goes. 
Wojnarowski reported "That's gonna be a conversation or conversations (George and James) are gonna have once we get toward July," on the NBA Draft: On the Clock special, according to Brett Dawson of the Oklahoman.
It's not hard to see the merit of the two playing together. George remains a quality defender and just shot 40.1 percent from three-point range a year ago, two traits sure to go well next to James' skill set regardless of where they end up. 
Which isn't to say George's other numbers were bad—he averaged 21.9 points and 5.7 rebounds while shooting 43 percent from the floor. He's an elite player sure to do well for himself in the buzz department around the league even after playing second fiddle to James. 
But regardless of where James lands, it has always looked like George will go home to his Lakers. Maybe this is by himself to be the superstar or maybe somebody big joins him. Either way, the prospects of finally jumping to a major market on a rising team is going to be hard to ignore. 
Prediction: George signs with the Lakers 
The LeBron Sweepstakes 
New Dubs Celebrating 1st Title in Style

Why LeBron Needs to Leave Cleveland

'The Wheelchair Game' Was 10 Years Ago Today

Embiid Set Twitter on Fire Again

Four Years Ago, Lance Went Viral

Ayton Has Boogie-Like Potential 👀

15 Yrs Ago, LBJ Inked the Biggest Rookie Shoe Deal Ever

Chinese Fans Keep It 100 with LBJ Nicknames

Sixers Welcomed Meek Home in Style 👀

Mitchell Breaks MJ's Rookie Playoff Record

Collin Sexton Could Be Next Eric Bledsoe

Andre Ingram Put on a Show in His NBA Debut

Turner's Showcase Giving Overlooked Ballers a Chance

Raptors Have Dominated Since 'God's Plan'

Jimmy Was Clowning While He Was Hurt

Simmons Averaging a Triple Double Over Win Streak

Mo Bamba Could Be the Next Rudy Gobert

Jason Kidd, Steve Nash Headline Basketball HoF Class

Mikal Bridges Could Be NBA's Next Otto Porter Jr.

Today in History: MJ Scores Career-High 69 Pts
Right Arrow Icon
It seems obvious enough James is done with the Cavaliers. 
If it wasn't clear when the team got rid of Kyrie Irving, it is now after the sweep. James is still superhuman on the court while playing more minutes than anybody else, but the 33-year-old forward isn't going to want to do it all by himself again—nor is he going to think the Cavaliers can properly reload around him thanks to what looks like a disastrous cap situation. 
The question shifts to where James does decide to go. 
In an odd turn of events, don't count out the San Antonio Spurs. While the front office there has drama to sort out with Kawhi Leonard, the New York Times' Marc Stein reported head coach Gregg Popovich "is bound to try to force his way into the conversation to sell James on the merits of South Texas."
It's a concerning development for the rest of the NBA, as James teaming with Leonard and the latter's skill set would be more dangerous than his teaming with George. With other core pieces like Dejounte Murray along for the ride, the Western Conference might boast another powerhouse capable of taking down Golden State (and further damaging the competitive balance between the conferences). 
But San Antonio is far from the only option: 
While the Warriors seems impossible because they will likely be more focused on retaining their current core, the idea of the Boston Celtics is at least a funny one given the moves it would take and implications for Irving, who fled James in Cleveland. 
There's also a return to the Miami Heat to keep in mind and The Process with the Philadelphia 76ers is likely the highest-upside option for the future. Those Houston Rockets boast James' good friend Chris Paul, though walking the financial tightrope to make it all work would almost be impossible. 
Then there are those Lakers. 
Sometimes the most predictable result is labeled as such for a reason. The Lakers are finally on the rise with a nice young core and James can bring a superstar like George or Paul with him to create an instant contender.
For James, this is likely about putting himself in the best possible position to win more rings, which the Lakers provide thanks to affordable quality depth thanks to solid drafting and a front office willing to ink at least two superstars in the hope of instant contention. 
Prediction: James signs with the Lakers
NBA News
via Bleacher Report – NBA https://ift.tt/2gMI6gF
June 12, 2018 at 08:13AM