Choose your favourites in World Cup of kits first round
Choose your favourites in World Cup of kits first round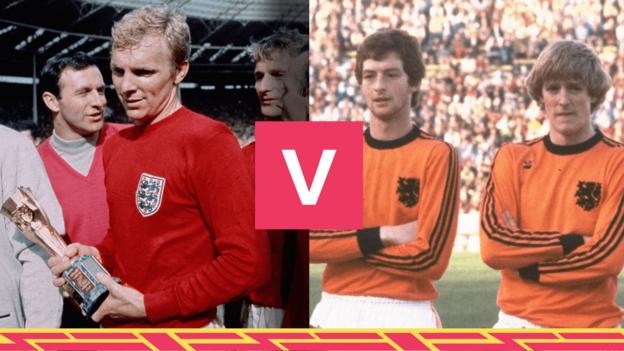 The BBC's World Cup of kits is under way – pick your favourites from 32 teams in a knockout format.
The selection process for the first round will end at 10:30 BST and the winning teams will be revealed from approximately 11:00 in our live World Cup page, where you can also join the debate on classic kits.
The last-16 stage will start in this page at 11:30.
The 32 kits were selected by a panel of BBC Sport journalists with former England internationals Danny Mills and Stephen Warnock conducting a draw for the first round.
Soccer News
via BBC Sport – Football https://ift.tt/OHg7x6
June 12, 2018 at 01:06AM