Dwane Casey Reportedly Agrees to 5-Year Contract with Pistons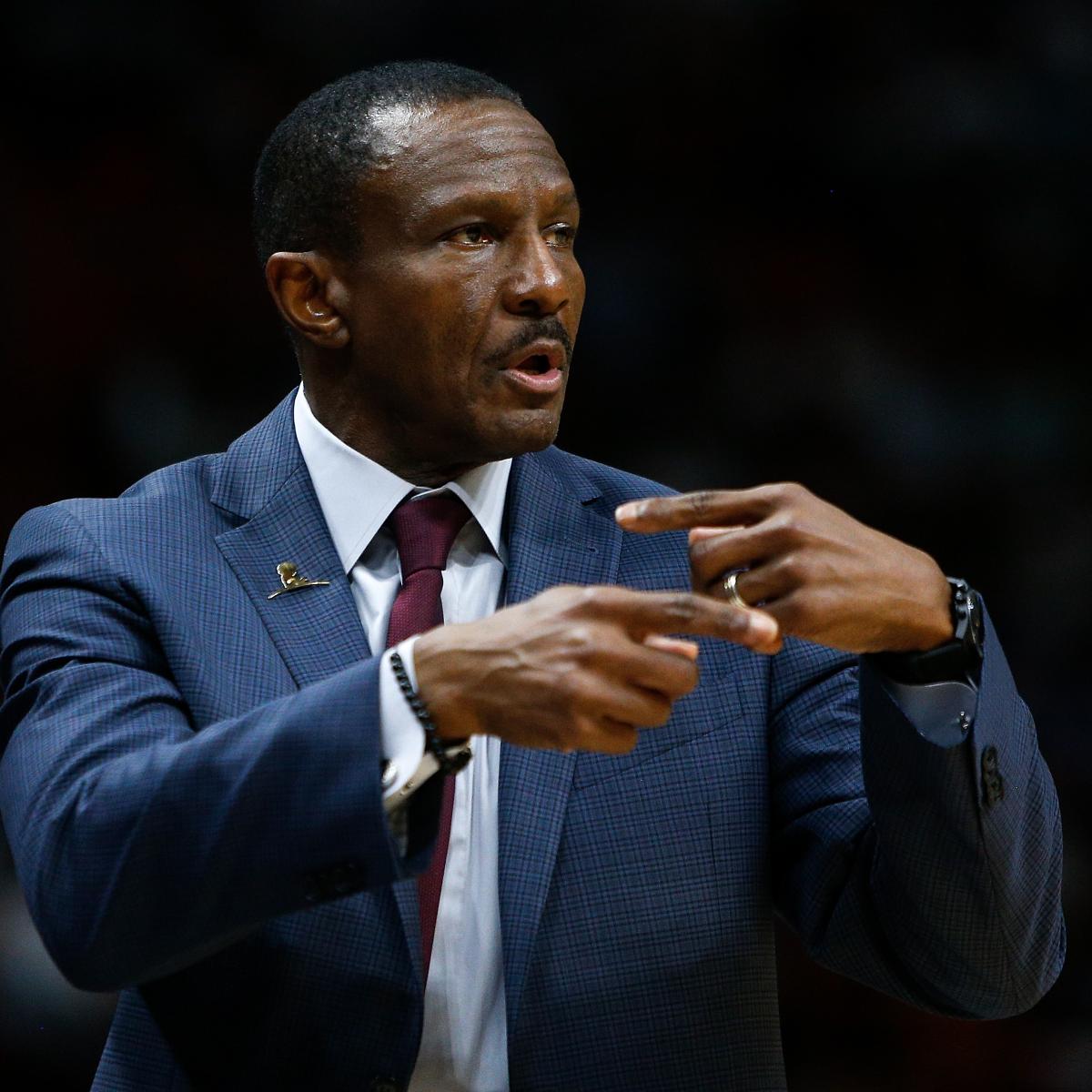 Michael Reaves/Getty Images
Dwane Casey wasn't out of work long. 
According to Adrian Wojnarowski of ESPN, Casey and the Detroit Pistons agreed to terms Monday on a five-year deal for the former Toronto Raptors boss to fill their vacant head-coaching position. 
Casey spent the last seven seasons as the Raptors' head coach, and he lifted the club to new heights during that run. Between 2011-2018, Casey led the Raptors to a record of 320-238. This past season, Toronto rattled off a franchise-record 59 wins en route to capturing the Eastern Conference's No. 1 seed. 
However, Casey and the Raptors could never get over the hump. 
Despite making five straight trips to the postseason between 2014-18, Toronto bowed out in the first round twice and the second round twice while making a single trip to the Eastern Conference Finals (2016). And in each of the last three seasons, the Raptors' title hopes were dashed by LeBron James and the Cleveland Cavaliers. 
Despite those slip-ups, Casey's leadership style endeared him to a group that morphed into one of the league's most consistent. 
"Case is one of the best coaches I've ever had," Kyle Lowry told Wojnarowski. "We didn't always see eye to eye, but he let me be me. He was huge for my growth as a man and an NBA player."
That should be welcome news for the Pistons, who need Casey to provide a developmental spark after they finished each of the last two seasons shy of 40 wins. 

On the plus side, Casey will have a solid talent base to work with that includes Blake Griffin and Andre Drummond as he tries to transform the Pistons into annual contenders following an extended stay in Eastern Conference purgatory.  

"They have some great young players with Andre, Stanley Johnson, Reggie Jackson," Casey said on The Jump (h/t MLive.com's Ansar Khan). "Reggie Bullock is an excellent shooter. They have a lot of good pieces. Stan Van Gundy did an excellent job of coaching that team. They only missed the playoffs by five games. We'll see where it goes."
NBA News
via Bleacher Report – NBA https://ift.tt/2gMI6gF
June 11, 2018 at 08:30AM