MLB Draft 2018: Best Baseball Prospects Available After Day 2 Results
MLB Draft 2018: Best Baseball Prospects Available After Day 2 Results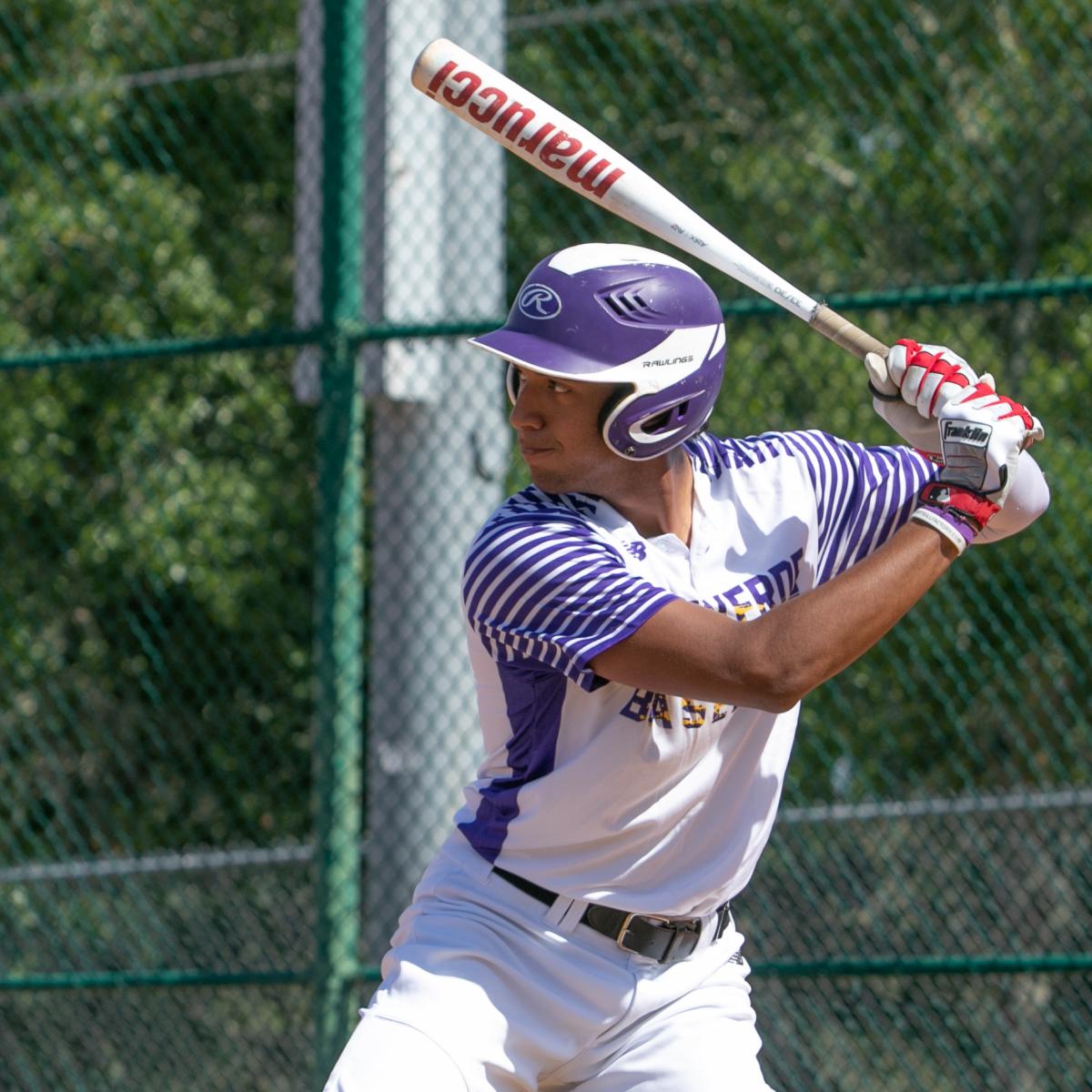 Nander De SedasMontverde Academy
With Day 2 of the 2018 MLB draft in the books, the first 10 rounds and 314 picks have now been made.
There are always a handful of prospects who wind up slipping relative to projected draft position.
In some cases, it's a standout high school player who is expected to be tough to sign away from an iron-clad college commitment.
Other times, it's a draft-eligible sophomore with high bonus demands or a player with injury concerns who would benefit from proving he's healthy with a return to campus.
At any rate, ahead is a look at some of the top players still on the board for the final day of this year's draft.
Top High Prospects Likely to Honor College Commitments

Kumar RockerNorth Oconee Athletics
RHP Kumar Rocker (BA-13, MLB.com-23): Committed to Vanderbilt
With a 6'5″, 250-pound frame and a 98 mph fastball, Rocker looked like a man among boys at the high school level. His fastball can get straight at times, however, and his mechanics need work. While it's easy to dream on his pure stuff, his stock has trended down this season. He'll be a candidate to go early in the 2021 draft.
RHP Cole Wilcox (BA-37, MLB.com-19): Committed to Georgia
With a three-pitch mix that could be 60-grade across the board and a projectable 6'5″, 220-pound frame, Wilcox has boosted his stock as much as anyone dating back to his strong showing with Team USA last year. He'd be draft-eligible as a college sophomore, and that no doubt contributed to lofty bonus demands.
SS Nander De Sedas (BA-28, MLB.com-55): Committed to Florida State
De Sedas was a pop-up prospect on the showcase circuit last summer, but he failed to build off that performance this spring. He has the makings of a standout two-way player with emerging raw power and good instincts at shortstop.
RHP Slade Cecconi (BA-79, MLB.com-63): Committed to Miami
Cecconi has a projectable 6'4″, 193-pound frame and the makings of a four-pitch arsenal. However, his secondary stuff is still raw and his command is a work in progress, so he should benefit from going the college route.
Other Notable Vanderbilt Commits
Vanderbilt commits are historically tough to lure away from making it onto campus. Other notable Commodores prospects include: RHP Austin Becker (BA-65, MLB.com-95); 3B Nicholas Northcut (BA-69, MLB.com-81); LHP Brett Hansen (BA-71, MLB.com-94); 
Day 3 College Prospects to Watch
Zach WatsonNati Harnik/Associated Press
OF Zach Watson, LSU (BA-66, MLB.com-65)
With 70-grade speed and elite outfield defense, Watson has a chance to be an impact player up the middle if his hit tool continues to develop. He hit .304/.359/.470 with 22 extra-base hits and 14 stolen bases this season and he still has room to grow into some raw power. As a draft-eligible sophomore, he has leverage in negotiations and will likely return to campus unless he gets a well-above-slot bonus.
RHP Zach Hess, LSU (BA-87, MLB.com-91)
Hess was part of the rotation at LSU this spring, but his future is likely at the back of the bullpen. His electric fastball/slider pairing plays up in short stints and he has some deception with a low three-quarters arm slot. He's also a draft-eligible sophomore, so don't be surprised if both LSU players still on the board wind up back on campus.
RHP Isaiah Campbell (BA-73, MLB.com-109)
Elbow soreness limited Campbell to just one appearance as a sophomore, but he returned strong this spring and showed flashes while posting a 4.01 ERA with 60 strikeouts in 58 innings. MLB.com noted that he has better pure stuff than college teammate Blaine Knight—a third-round pick by the Orioles. After redshirting in 2017, he could opt to return.
RHP Davis Martin (BA-119, MLB.com-153)
After a standout freshman season in 2016 (10-1, 2.52 ERA, 1.14 WHIP, 89.0 IP), Davis has dealt with some injuries and failed to duplicate that level of success. With a strong 6'2″, 200-pound frame and three solid pitches, he's an intriguing Day 3 addition.
All stats courtesy of The Baseball Cube, unless otherwise noted.
Breaking Sports News
via Bleacher Report – Front Page https://ift.tt/2gMI6gF
June 5, 2018 at 04:20PM