Sergio Aguero Says He Will Stay at Manchester City Amid Exit Rumours
Sergio Aguero Says He Will Stay at Manchester City Amid Exit Rumours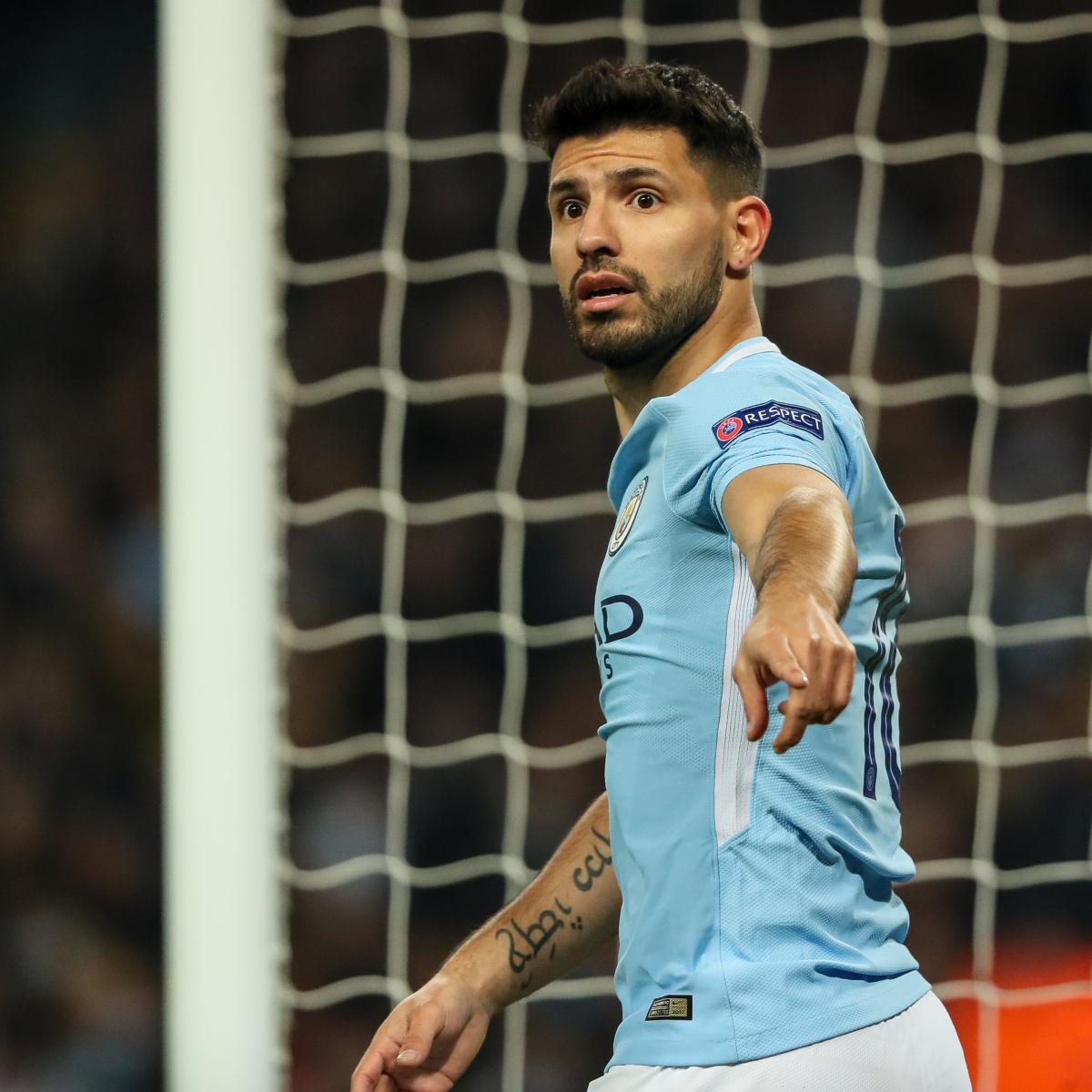 Matthew Ashton – AMA/Getty Images
Sergio Aguero has said he will remain with Manchester City despite suggestions he may leave the club.
Aguero was asked in an interview with TyC Sports (h/t Marca's Charly Siffredi) about the possibility of him linking up with close friend and compatriot Lionel Messi at club level. 
"Sincerely, before there was that possibility," said Aguero. "It is now a question of age for both him and for me. He is going to stay at Barcelona, where he's playing well, and I'll do so at City."
Aguero's father recently told newspaper Ole (h/t Aaron Flanagan of the Mirror) that "it's possible" the pair could yet play together.

The striker's future has also been uncertain ever since manager Pep Guardiola arrived at the Etihad Stadium amid concerns he is not a perfect fit in the coach's system.
Earlier in May, Radio Marca (h/t Marca's Adrian Gomez) reported Aguero's former team Atletico Madrid had made contact with him regarding a move this summer.
Guardiola expressed his doubt that Aguero would leave but admitted he was not certain, per Goal's Sam Lee:
Sam Lee @Sammy_Goal

Guardiola on Aguero/Atletico: "I think it's not going to happen. My desire, I think it's not going to happen. But I don't know."
Sam Lee @Sammy_Goal

also interesting to note that at the very end of last season he was absolutely insistent that Aguero would be staying, that it was a certainty
The striker, who turns 30 on June 2, is the Sky Blues' record goalscorer and is now just one shy of 200 for the club in 292 appearances.
Aguero missed the final few weeks of the campaign with a knee injury, but he nevertheless managed to reach 30 goals for the season in all competitions.
As Squawka Football demonstrated, it's far from the first time he has achieved such a tally:
Squawka Football @Squawka

Sergio Aguero has now scored 30 goals in all competitions for Man City this season.

He has achieved this feat 4 out of the 7 seasons that he has been at Man City. https://t.co/35TZwiYBt2
While Aguero may not provide as much off the ball or in linking play as some other forwards, he has improved in those regards since Guardiola took charge and has remained a clinical finisher and match-winner.
Replacing him with someone of similar calibre would be far from easy, even for a club of City's resources, but it bodes well that Aguero is confident of staying put.
Breaking Sports News
via Bleacher Report – Front Page https://ift.tt/yO6Sgr
May 18, 2018 at 02:12AM