Justin Kluivert Rejects Ajax Contract Offer Amid Manchester United Rumours
Justin Kluivert Rejects Ajax Contract Offer Amid Manchester United Rumours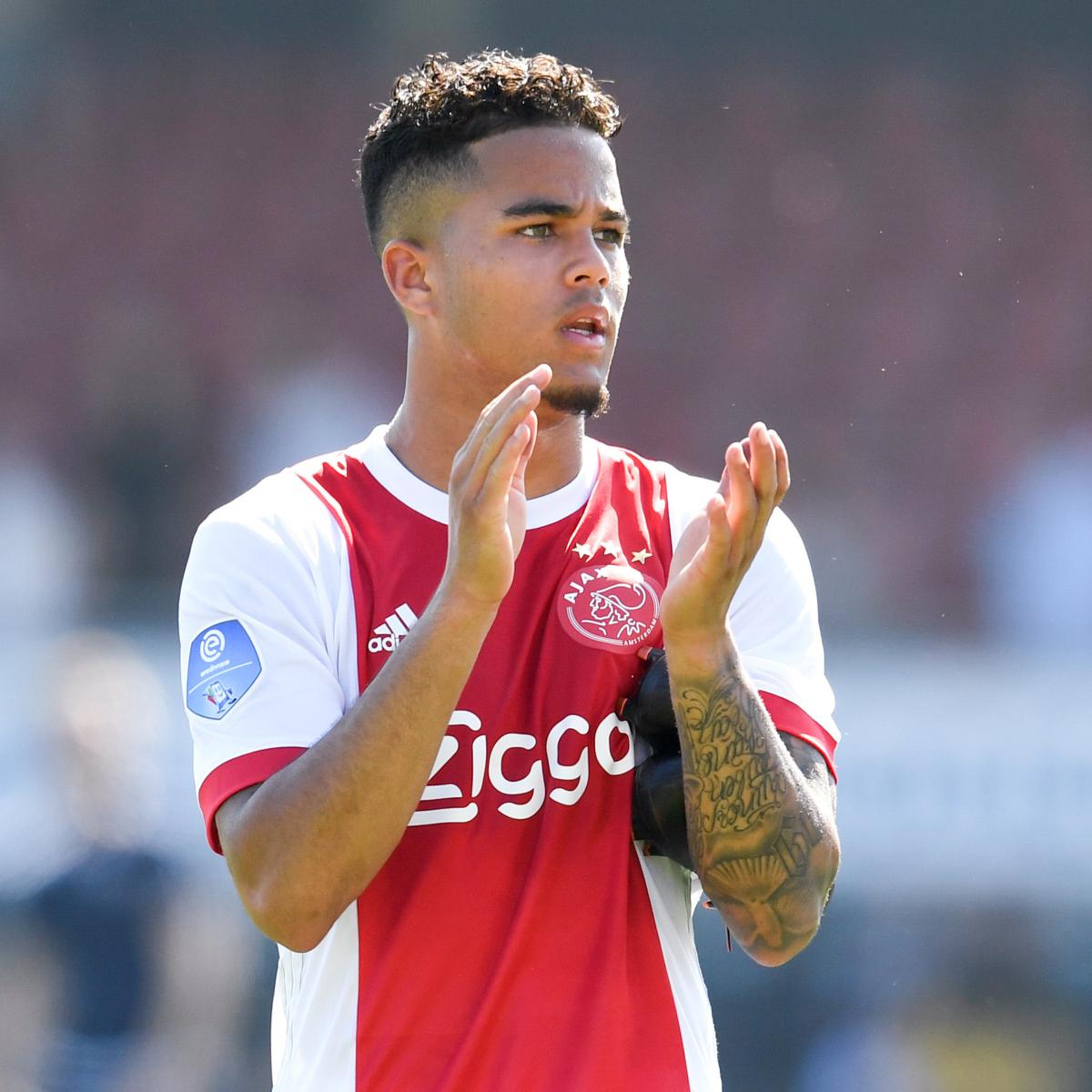 Soccrates Images/Getty Images
Ajax starlet Justin Kluivert has turned down a new deal at the club after accusing them of trying to sell him without his knowledge, amid speculation he is a target for Manchester United.
According to MailOnline's Robert Cottingham, United are interested in Kluivert, who has just one year left on his contract, and that feeling appears to be mutual as they're one of several top Premier League outfits he has name-checked as being open to joining.
The 19-year-old also included Tottenham Hotspur in that discussion, but says the club tried to sell him to the Lilywhites behind his back. He told de Volkskrant (h/t Cottingham):
"I'm not renewing my contract at Ajax. Too much has happened. The decreasing morale, lack of confidence, trying to sell me to Tottenham without me knowing.
"I heard about that at the last minute. That says nothing about Ajax, but about the people in the club. They do what they want. I get that feeling again: they do what they want. 
"My plan was to stay, but a lot has happened lately. The fans think that it's only about money, while everyone knows I had it good. I was not waiting for money at all. Football is important. I want to develop myself."
Kluivert shared further complaints to the newspaper:
B/R Football @brfootball

Justin Kluivert is not happy at Ajax, and the rest of Europe will be on high alert 🚨 https://t.co/R3Q3N4yfIk
The Dutch side's business model in recent years has been to develop and move on their young stars for hefty profits, such as the £42 million they received from Spurs for Davinson Sanchez last summer.
Kluivert, who predominantly plays on the left wing but has also made 10 appearances on the right flank this season, contributed 11 goals and five assists in all competitions.
The teenager has been impressive in his performances, per WhoScored.com:
Given the time remaining on his contract, Dutch football expert Priya Ramesh believes it makes sense for Ajax to sell him this summer:
Priya Ramesh @Priya8Ramesh

And it works for Ajax to sell him now, because he only has a year left on his contract. €20mn is not ideal and can end up looking like a small fee in hindsight, if he makes it to the very top, but I don't think it's *that* bad in the present..
Indeed, losing him for free next year gains them very little, so while they may not receive as much as they would hope by selling him now, they'll at least get something for him.
The teenager is represented by Mino Raiola, who is also agent to United star Paul Pogba as well as Zlatan Ibrahimovic and Henrikh Mkhitaryan, who have recently passed through Old Trafford themselves.
The agent's relationship with United could give them a leg up on the competition for Kluivert's signature. The youngster may not yet be capable of commanding a starting berth with the Red Devils, but he has enormous potential and could be acquired relatively cheaply in today's market.
Breaking Sports News
via Bleacher Report – Front Page https://ift.tt/yO6Sgr
May 17, 2018 at 11:58PM