Chelsea vs. Manchester United: 2018 FA Cup Final Live Stream, TV Info
Chelsea vs. Manchester United: 2018 FA Cup Final Live Stream, TV Info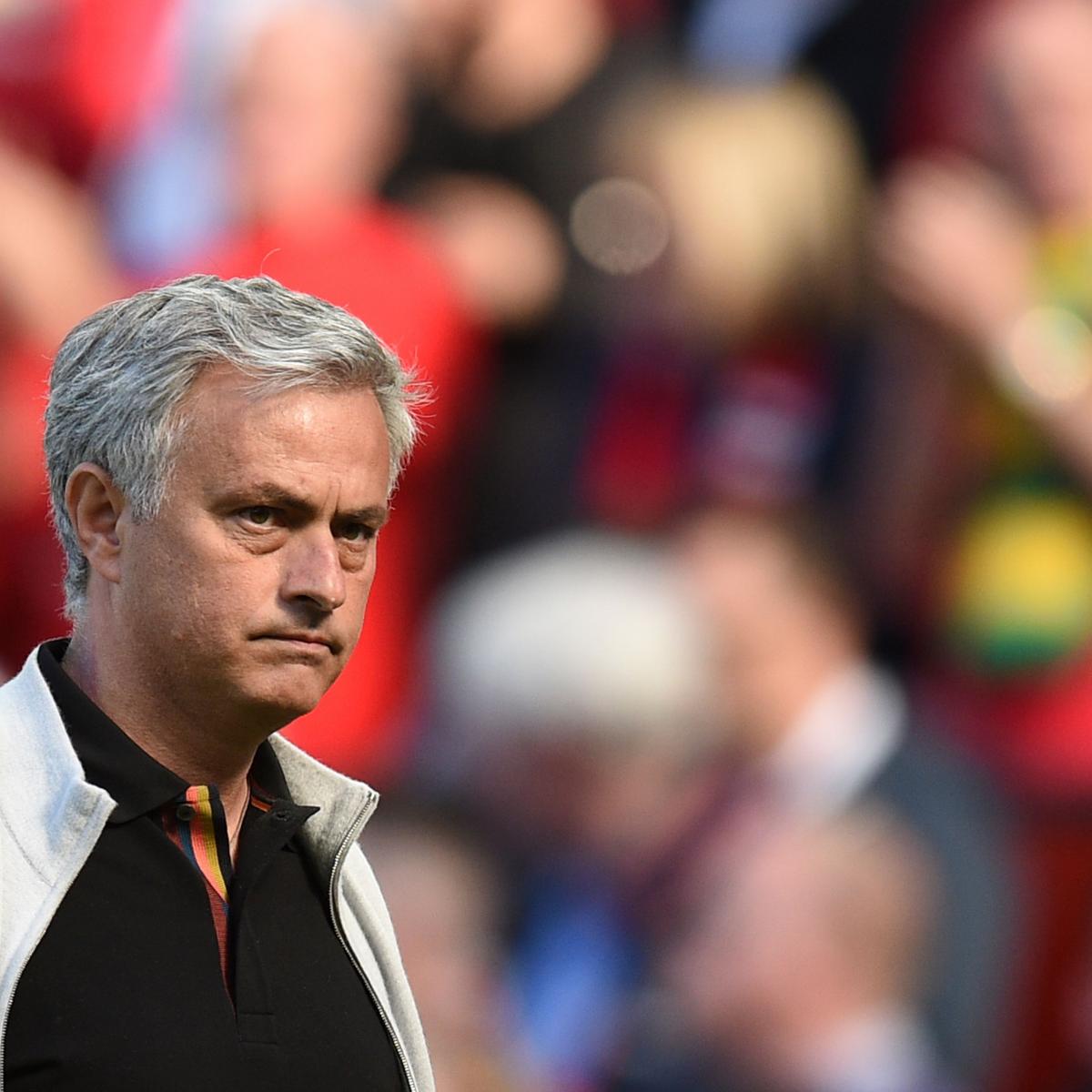 OLI SCARFF/Getty Images
Chelsea and Manchester United will battle it out for the last remaining silverware on offer this season in Saturday's FA Cup final at Wembley Stadium.
United manager Jose Mourinho is bidding for his third major trophy in just two years with the club, having won the Carabao Cup and the UEFA Europa League last season.
As for Chelsea, after losing in the FA Cup final last year to Arsenal, they'll have extra incentive to go one better this time around.
Read on for a preview of the showpiece, but first here are the viewing details you need:
Date: Saturday, May 19
Time: 5:15 p.m. BST/12:15 p.m. ET
TV: BBC One, BT Sport 2 (UK), Fox (USA)
Live Stream: BBC iPlayer, BT Sport App (UK), Fox Soccer Match Pass (USA)
United finished second in the Premier League this season, having gained 12 more points than they did last year, scored 14 more goals and conceded one fewer.
However, after a disappointing UEFA Champions League exit at the hands of Sevilla and ongoing concerns over their style of play, the perception of how successful their campaign has been could hinge significantly on whether they pick up any silverware.
As Samuel Luckhurst of the Manchester Evening News noted, the Red Devils have offered frequent reminders throughout the campaign that they're not yet where they aspire to be:
Samuel Luckhurst @samuelluckhurst

Since October, United have suffered abysmal defeats almost every month: Huddersfield, Bristol City, Spurs, Newcastle, Sevilla, West Brom and now Brighton. Like one of those neverending horror franchises. #mufc
They have fared quite well against their closest rivals, though, particularly in recent months, per football writer Liam Canning:
Liam Canning @LiamPaulCanning

Manchester United's record v top six this season:

DWLWLLWWWW
19/30 points

Not as bad as some like to make out.
They also beat Tottenham Hotspur in the FA Cup semi-final, meaning they have beaten each of the Premier League's other top-six finishers since their 2-1 win over Chelsea in February.
It bodes well for United ahead of their clash with the Blues, who themselves are in need of a positive end to the season after they missed out on the UEFA Champions League places.
Their disappointing Premier League efforts culminated in a 3-0 defeat to Newcastle United on the final day.
ESPN FC's Liam Twomey was unimpressed:
Liam Twomey @liam_twomey

That might be the worst half of football I've seen Chelsea play this season, & there's plenty of competition. Offered absolutely nothing #nufc #cfc
While that result was rendered irrelevant in the context of the race for the top four because of Liverpool's 4-0 win over Brighton & Hove Albion, the performance was far from an ideal warm up for a cup final.
With places in the starting lineup for the final on the line, it was even more of a disappointing effort from Chelsea's players.
If they're to salvage the campaign and beat United to the trophy, they'll need to be significantly improved on that showing.
Breaking Sports News
via Bleacher Report – Front Page https://ift.tt/yO6Sgr
May 17, 2018 at 11:15PM