Vince Young's Picture Listed in Google Search for Emmitt Smith
Vince Young's Picture Listed in Google Search for Emmitt Smith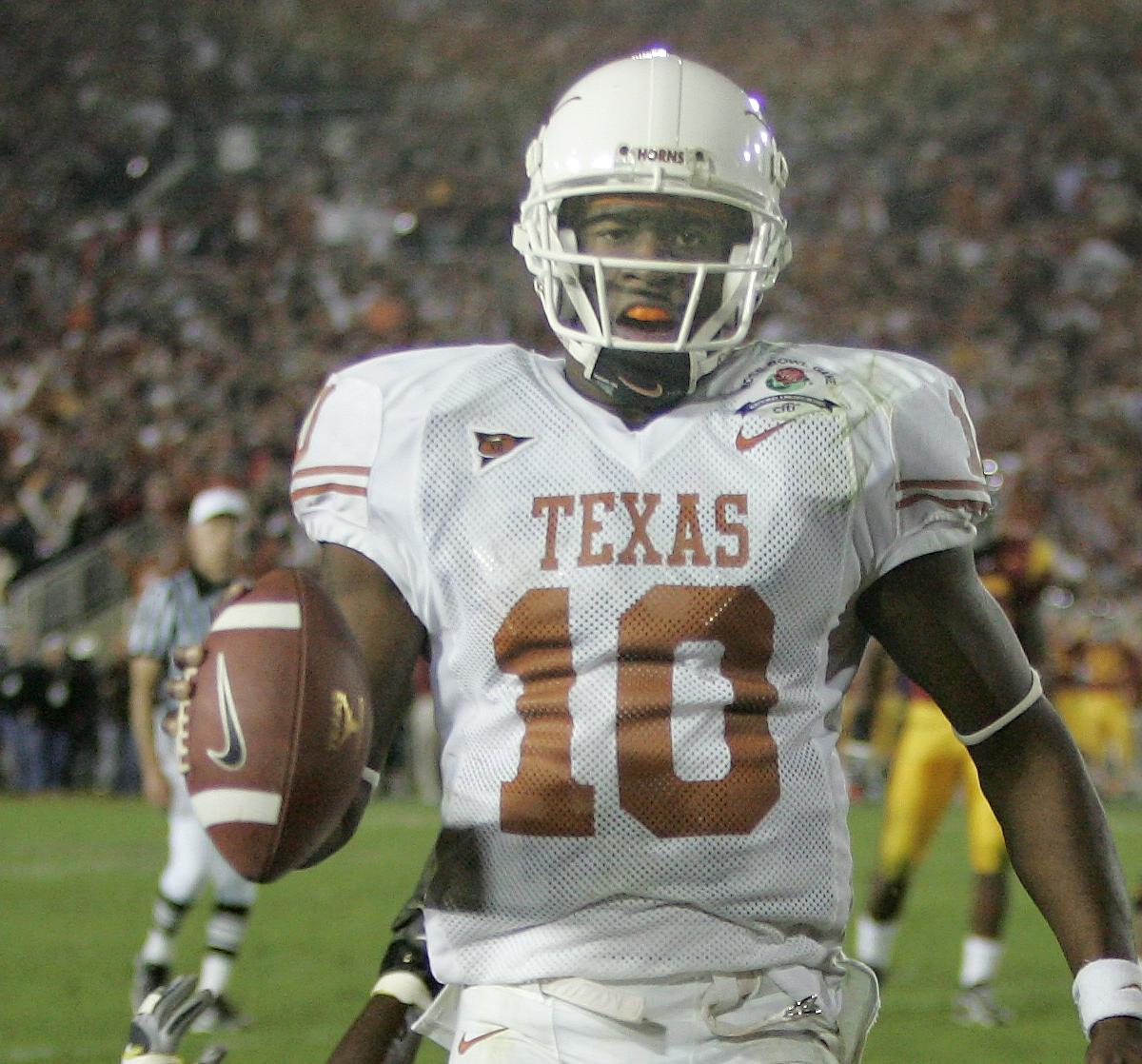 PAUL SAKUMA/Associated Press
If you were to do a Google search for Emmitt Smith, another Texas football legend's face will pop up under the images tab.
Twitter user @DakInTime provided an image of Vince Young's picture showing up over Smith's name on the search-engine website:
A search for Smith on Google right now also has Young as the primary image on the right side of the computer screen. 
Smith and Young are football icons in the state of Texas. Smith is one of the best running backs in NFL history, and he led the Dallas Cowboys to three Super Bowl titles, holds the NFL's all-time record for career rushing yards (18,355) and was elected to the Pro Football Hall of Fame in 2010. 
Young played three seasons at the University of Texas from 2003-05. He was named MVP of the 2006 Rose Bowl after leading the Longhorns to a 41-38 win over USC to win the BCS national championship. The school retired his No. 10 jersey in 2008.  
Breaking Sports News
via Bleacher Report – Front Page https://ift.tt/yO6Sgr
May 17, 2018 at 10:58AM