Shaquille O'Neal Puts Massive $28 Million Mansion in Orlando Up for Sale
Shaquille O'Neal Puts Massive $28 Million Mansion in Orlando Up for Sale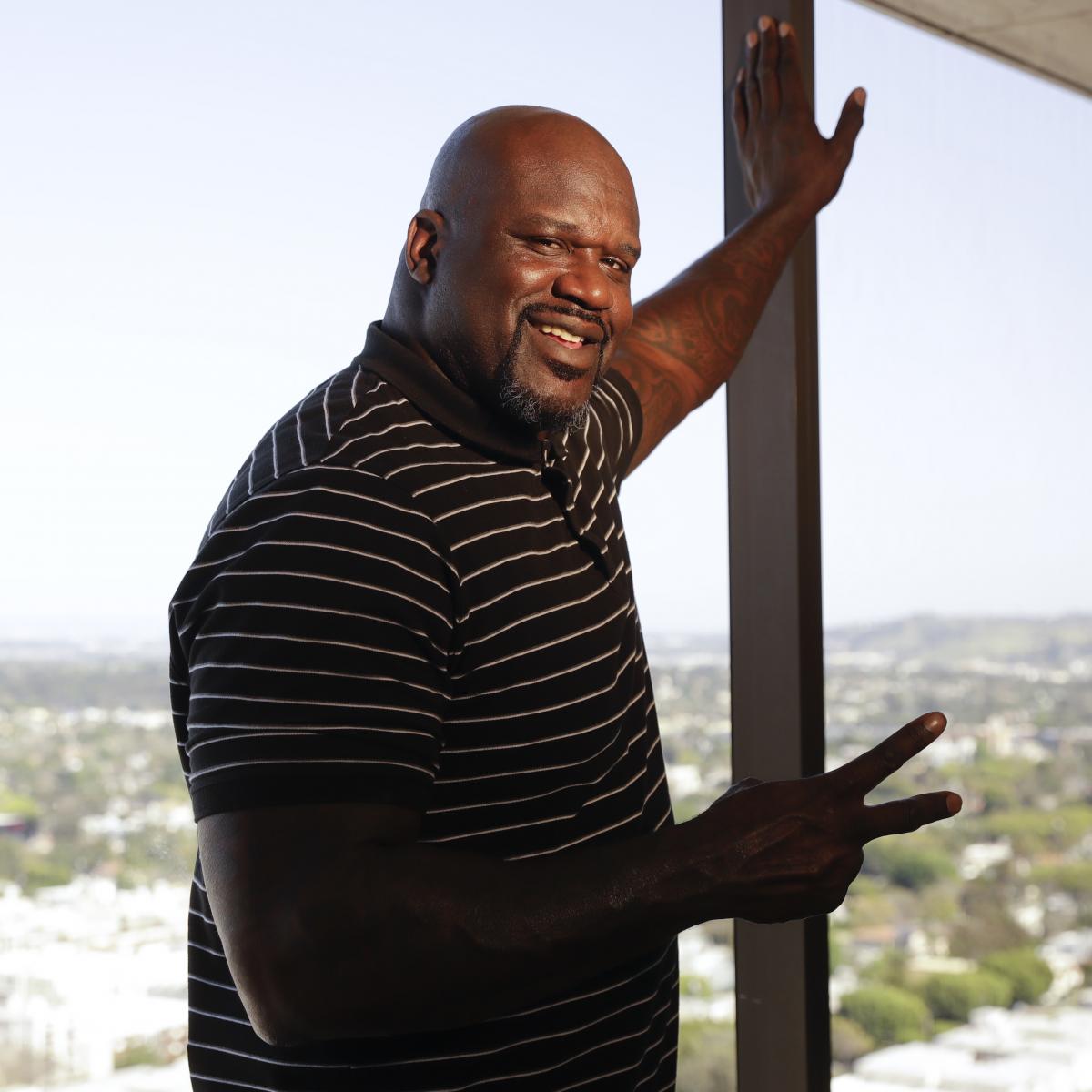 Chris Carlson/Associated Press
Want to live where Shaq lived?
Good news. You now can for the low, low price of $28 million.
According to Candace Taylor of the Wall Street Journal, former NBA superstar Shaquille O'Neal put his estate in the Orlando, Florida, suburb of Windermere on the market for the $28 million asking price. He purchased the property, which is 31,000 square feet and features 12 bedrooms, for $3.95 million in 1993.
Taylor listed a number of the features, and it includes a "Shaq Center" facility with a basketball court with bleachers, a large saltwater fish tank, a walk-in cigar humidor with wine storage and two garages that can fit 17 cars.
It also has a "Shaq-apulco" outdoor area with a swimming pool, rock waterfall, hot tub and swim-up bar with access to a covered outdoor kitchen.
Dieter Kurtenbach of the Mercury News and the Orlando Sentinel shared a look at some of what's for sale:
Dieter Kurtenbach @dkurtenbach

Shaq wants $28 million for his giant Orlando home, and I can't imagine he won't have a ton of bidders for a place this understated. https://t.co/0pDanSgyGJ
Whoever purchases the property may very well make some changes to tailor it to their own personal tastes, but the incredible property would be sure to turn heads at any house party.
Breaking Sports News
via Bleacher Report – Front Page https://ift.tt/yO6Sgr
May 17, 2018 at 02:38PM