Shaquem Griffin, Seahawks Agree to 4-Year Rookie Contract
Shaquem Griffin, Seahawks Agree to 4-Year Rookie Contract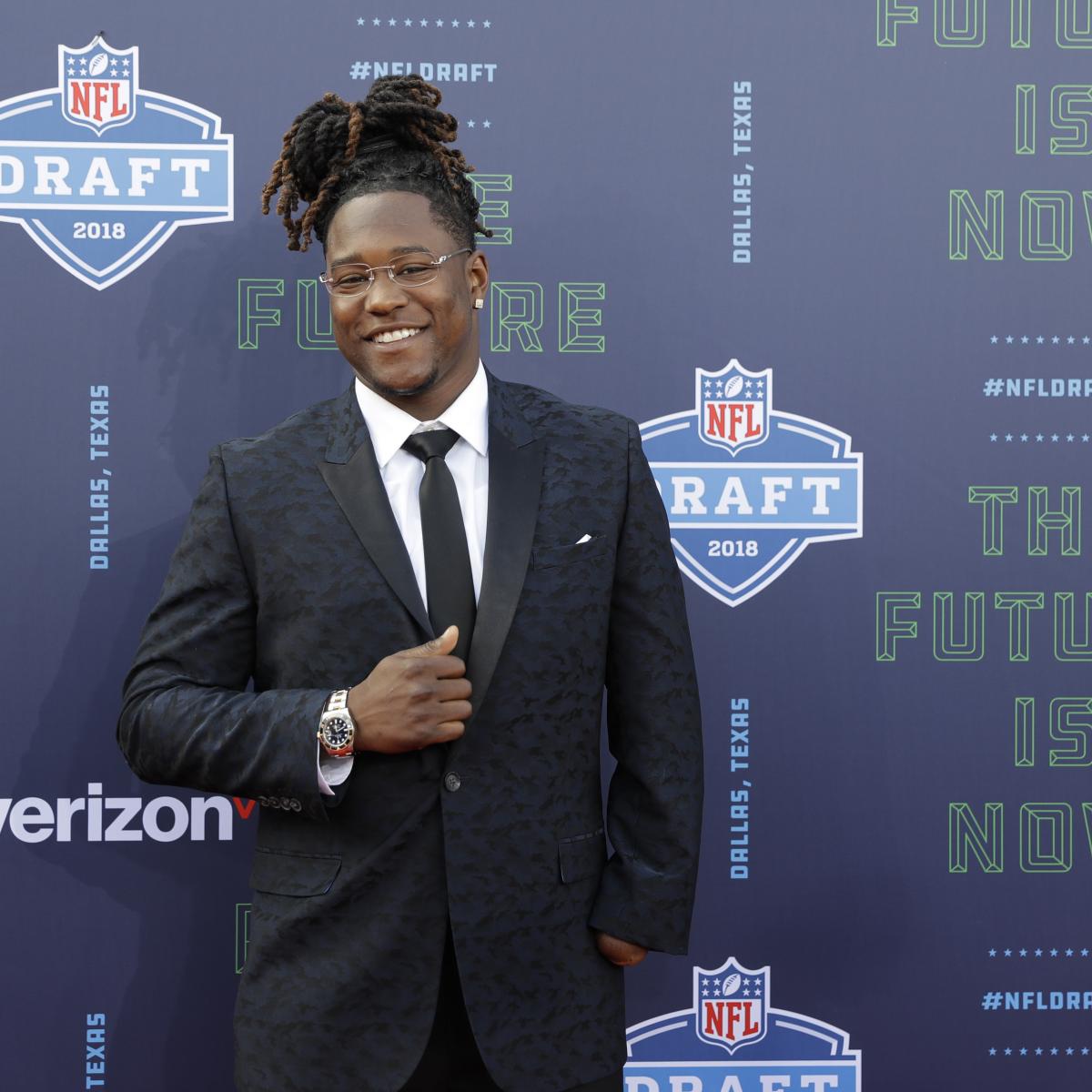 Eric Gay/Associated Press
The Seattle Seahawks announced they signed linebacker Shaquem Griffin on Thursday to a rookie contract.

Josh Alper of Pro Football Talk noted it was a four-year deal.
This comes after Seattle selected Griffin—who thrived at the University of Central Florida despite having just one hand—in the fifth round of the 2018 NFL draft. Griffin's brother, cornerback Shaquill Griffin, is also on the Seahawks.
While the fact Griffin has one hand draws headlines, he was a dominant force on Central Florida's defense throughout his collegiate career.
He won the 2016 American Athletic Conference Defensive Player of the Year behind 92 total tackles, 11.5 sacks, two fumble recoveries, two forced fumbles and an interception, and followed with 74 total tackles and seven sacks in 2017. His presence on the defense was a primary reason Central Florida went 13-0 and defeated the SEC's Auburn Tigers in the Peach Bowl in 2017.
The first thing that jumps out about Griffin's play is his speed, which allows him to blitz off the edge. He tallied a 4.38-second time in the 40-yard dash at the NFL Scouting Combine and figures to feature in Seattle's pass-rushing rotation.
Sam Monson of Pro Football Focus pointed to Seattle's past success with Bruce Irvin when highlighting the fact Griffin can be an ideal fit moving forward:
Sam Monson @PFF_Sam

Biggest plus of going to Seattle for Shaquem Griffin isn't being with his brother, it's going to a team that's deployed the Bruce Irvin game plan before.

That's Griffin's ideal scenario – 2-down LB, find a way to make him an edge rusher in sub packages.
"There have been so many doubters in everything I do. I still have doubters now," Griffin said after the draft, per Curtis Crabtree of Pro Football Talk. "I'm glad I'm on the right team, and I am with guys that I will be able to grow with, and better myself. I will be able to unleash everything that I have been holding to the other teams that didn't give me a shot."
That is surely music to the ears of the Seahawks and their fans, and Griffin can officially get to work unleashing his talent after signing his first NFL contract.
Breaking Sports News
via Bleacher Report – Front Page https://ift.tt/yO6Sgr
May 17, 2018 at 02:17PM