Nissan 'never entertained' idea of introducing GT-R in Supercars
Nissan 'never entertained' idea of introducing GT-R in Supercars
Nissan says it never seriously considered bringing its famous GT-R model to Australian Supercars during the decision-making process that ultimately led to its works exit from the series.
Nissan will walk away from Supercars at the end of this year, ending its factory support of the four-car programme that first developed the Altima then ran it for the last six seasons.
The Altimas will continue to be run as privateer entries by Kelly Racing next season, with their future from 2020 onwards unclear.
Nissan is in the process of brand realignment in Australia, and has placed a heavier focus on SUVs as well as sportscars including the 370Z and the GT-R instead of saloons like the Altima.
That had led to hopes that Nissan might embrace Gen2 regulations and design a Supercars-spec GT-R, following the lead of Ford – which will introduce the Mustang in 2019.
The GT-R is an iconic car in Australian tin-top history thanks to its dominant run in the early 1990s during the Group A era.
While it is understood that Nissan and Kelly Racing investigated both the GT-R bodyshape and turbo engine packages as early as 2015 during the previous round of negotiations over a new deal, the car was never properly considered on this occasion.
"No there was not," said Nissan Australia managing director Stephen Lester when asked if there had been any serious discussion about introducing the GT-R.
"It was never a point that we were entertaining on the table from our side. To be very honest, I don't see the alignment of the GT-R to the Supercars series.
"At this point we've made no plans to consider other vehicles for racing in Supercars.
"We have aligned our strategy to focus around EV, SUV, and Nissan Intelligent Mobility, and that strategy will form our future course."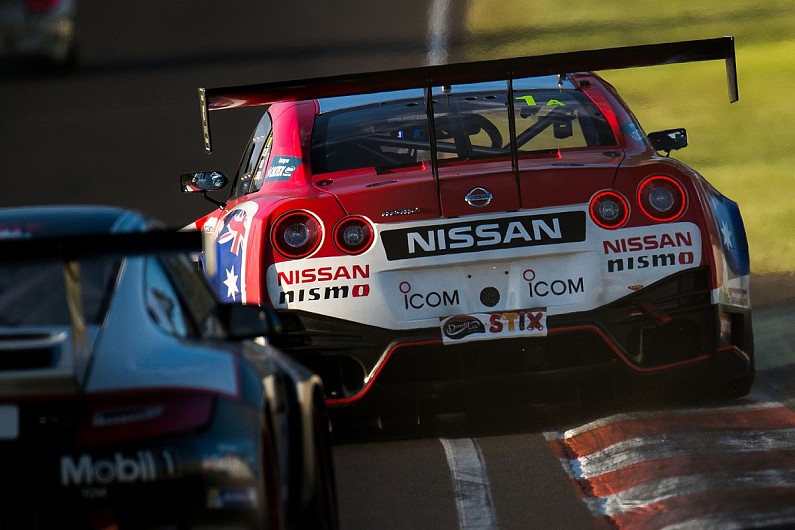 The future of Nissan's GT3-spec GT-R in Australia is less clear, with Lester suggesting the manufacturer was exploring "other commercially-viable opportunities that meet the needs of the brand, of our customers going forward".
Nissan Australia has two GT3 cars in its local fleet, first purchased to ensure the brand could run cars at the Bathurst 12 Hour each year.
There were plans to run a car in Australian GT in 2017, although that programme never properly went ahead, and the cars were also absent from this year's 12 Hour race.
Racing News
via All news – Autosport https://ift.tt/2uOa9Ei
May 17, 2018 at 03:12AM