NBA Rumors: Latest Rumblings Following 2018 Draft Lottery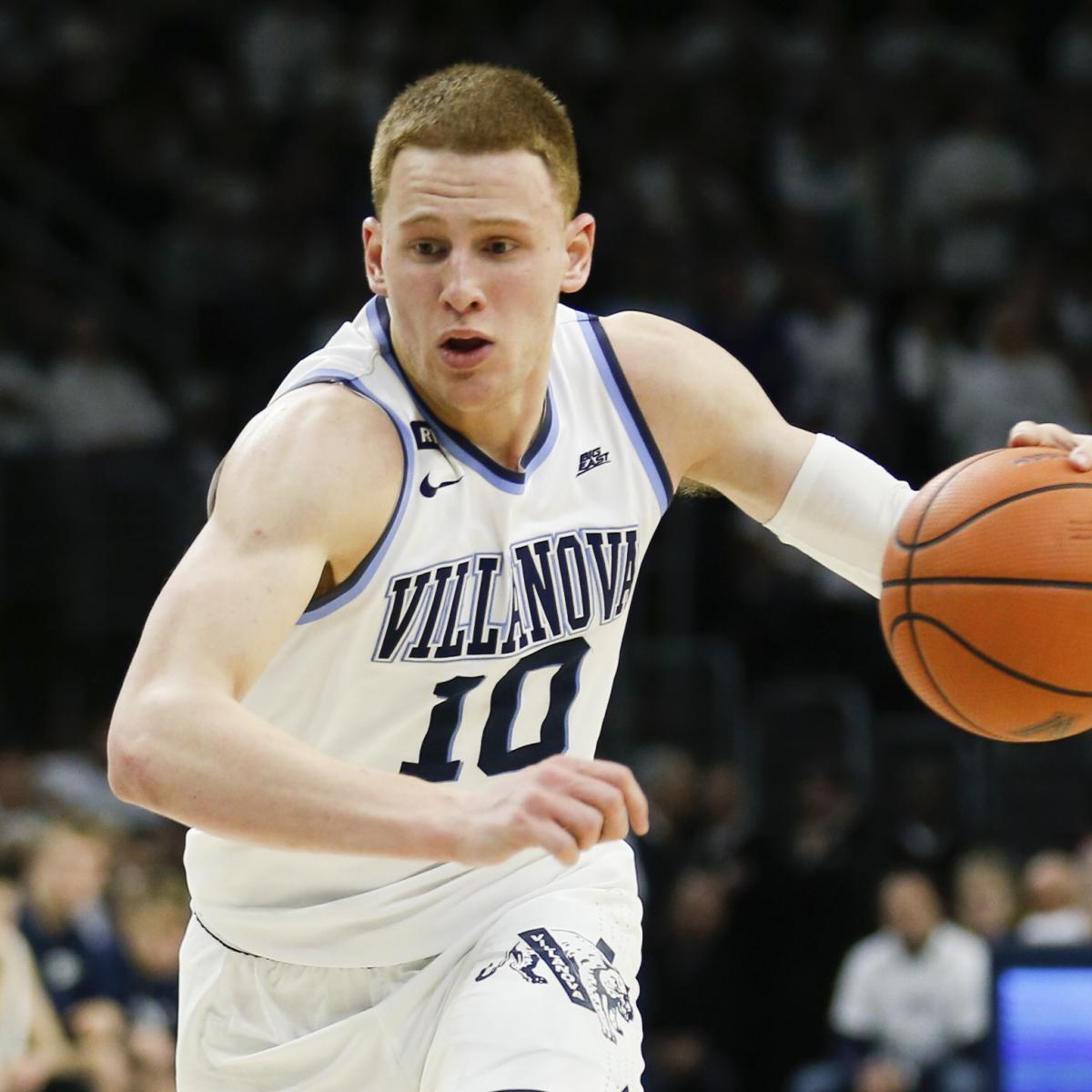 Laurence Kesterson/Associated Press
The 2018 NBA offseason is on in full force with the draft lottery in the rearview, the combine rolling through the weekend and the actual draft and free agency period awaiting in the not-so-distant future.
With all but four teams eliminated from the playoff field, a good amount of the Association's attention is being spent on personnel decisions—players or otherwise.
As you might expect, the rumor mill is beginning to pick up speed.
Recent reports, which we'll break down below, involve everything from potential front-office and head-coaching hires to a rising draft stock.
NBA Buzz
Pistons' Front-Office Candidates List
It's been more than a week since the Detroit Pistons parted ways with former coach and top executive Stan Van Gundy. We're starting to get a picture of how the franchise hopes to fill one of those roles.
ESPN's Adrian Wojnarowski unveiled a fairly extensive list of candidates to either take over Detroit's basketball operations or join the next front-office regime:
Adrian Wojnarowski @wojespn

Sources: Among candidates that Detroit is showing interest to run its basketball operations: NBA's Kiki VanDeWeghe, Memphis' Ed Stefanski, Houston's Gersson Rosas, Brooklyn's Trajan Langdon. Brent Barry and Miami's Shane Battier have been targeted for roles in front office too.
Adrian Wojnarowski @wojespn

GM Jeff Bower remains a candidate to ascend to top basketball decision-maker with Pistons too, league sources tell ESPN.
Kiki VanDeWeghe has been a part of the league office since 2013 and previously served as general manager of the Denver Nuggets and the then-New Jersey Nets. He also coached both the Nets and Dallas Mavericks.
Ed Stefanski has worked for the Memphis Grizzlies since 2014 and previously spent time in the front offices of the Nets, Philadelphia 76ers and Toronto Raptors.
Gersson Rosas is the executive vice president of basketball operations for the Houston Rockets, for whom he has worked for more than a decade.
Trajan Langdon, a former first-round pick, has been an executive with the Nets, San Antonio Spurs and Cleveland Cavaliers.
Jeff Bower is Detroit's current general manager and was initially hired by Van Gundy.
Brent Barry, who played 14 seasons in the NBA, works as an analyst for Turner Sports and discussed a scouting role with the Golden State Warriors last summer, per ESPN's Zach Lowe.
Shane Battier, whose 13-year playing career ended in 2014, took over the Miami Heat's analytics department in February 2017.
Clearly, the Pistons aren't short on candidates, but they have to ace this hire. They've only made one playoff appearance since 2010, already have at least $111.9 million on next season's books and traded their first-round pick (12th) to the Los Angeles Clippers in the Blake Griffin blockbuster.
Kelvin Sampson Emerging as Magic Coaching Target
The Orlando Magic have mostly kept their coaching search quiet since relieving Frank Vogel of his duties in April.
But chatter around the combine may have finally revealed their preference.
Marc Stein of the New York Times reports longtime college skipper and former NBA assistant Kelvin Sampson is believed to be their "prime target."
Marc Stein @TheSteinLine

No team has kept its coaching search quieter than Orlando, but there is a growing belief among league insiders gathered in Chicago this week that University of Houston coach Kelvin Sampson has emerged as the Magic's prime target
Sampson most recently led the Houston Cougars to their first NCAA tournament appearance since 2010. He previously coached at Washington State, Oklahoma and Indiana.
As Josh Robbins of the Orlando Sentinel noted, Sampson was penalized for NCAA violations at multiple stops:
"Sampson's career also includes a history of NCAA violations. During head coaching stints at the University of Oklahoma and Indiana University, he and at least one of his assistant coaches were accused of making hundreds of impermissible phone calls to recruits.
"Those violations led to NCAA probations for Oklahoma and Indiana as well as a five-year show-cause order against Sampson that effectively prevented other schools from hiring him."
During that five-year penalty, Sampson served as an assistant for the Rockets and Milwaukee Bucks. As Robbins observed, Sampson's tenure in Milwaukee overlapped with those of current Magic president of basketball operations Jeff Weltman and Orlando general manager John Hammond.
Sampson owns a career record of 508-275 at the collegiate level, where his teams have made the Big Dance 15 times.
Donte DiVincenzo's Stock Is Rising
If Donte DiVincenzo wasn't on the NBA's radar before this year's national title game, his breakout performance under the brightest of lights surely helped his cause.
Villanova's sixth-man-turned-Final-Four-most-outstanding-player erupted for 31 points on 10-of-15 shooting (5-of-7 from three), five rebounds, three assists and two blocks.
It seems big-league executives took note. According to Basketball Insiders' Steve Kyler, DiVincenzo has a growing list of fans in front offices and could cement himself as a first-round pick:
Steve Kyler @stevekylerNBA

So some early early draft scuttle — Donte DiVincenzo has some real fans in NBA circles – some expect him to post crazy measurements this week. Hearing his stock could be in the 20s
As eye-opening as DiVincenzo's championship-game performance appeared, he was far from being a one-hit wonder.
"He built a case all year with playmaking (3.5 assists), shooting (40.1 percent on three-pointers) and exciting athleticism and energy," Bleacher Report's Jonathan Wasserman wrote.
Wasserman has DiVincenzo slotted at 25th in a recent mock. ESPN's Jonathan Givony has DiVincenzo falling just outside the first round and landing 34th.
That might not sound like a big difference, but going in the first round is more than a matter of pride.
Only first-round contracts are guaranteed—for two seasons with another two years tacked on as team options. Second-rounders can still negotiate guaranteed deals, but nothing is promised to them.
It's possible, then, that the more first-round buzz DiVincenzo generates, the more likely he is to stay in the draft instead of returning to the Wildcats.
Statistics used courtesy of Basketball-Reference.com. Salary information obtained via Basketball Insiders.
NBA News
via Bleacher Report – NBA https://ift.tt/yO6Sgr
May 17, 2018 at 06:05AM