Dwane Casey Congratulated on Coach of Year Nomination by Raptors After Firing
Dwane Casey Congratulated on Coach of Year Nomination by Raptors After Firing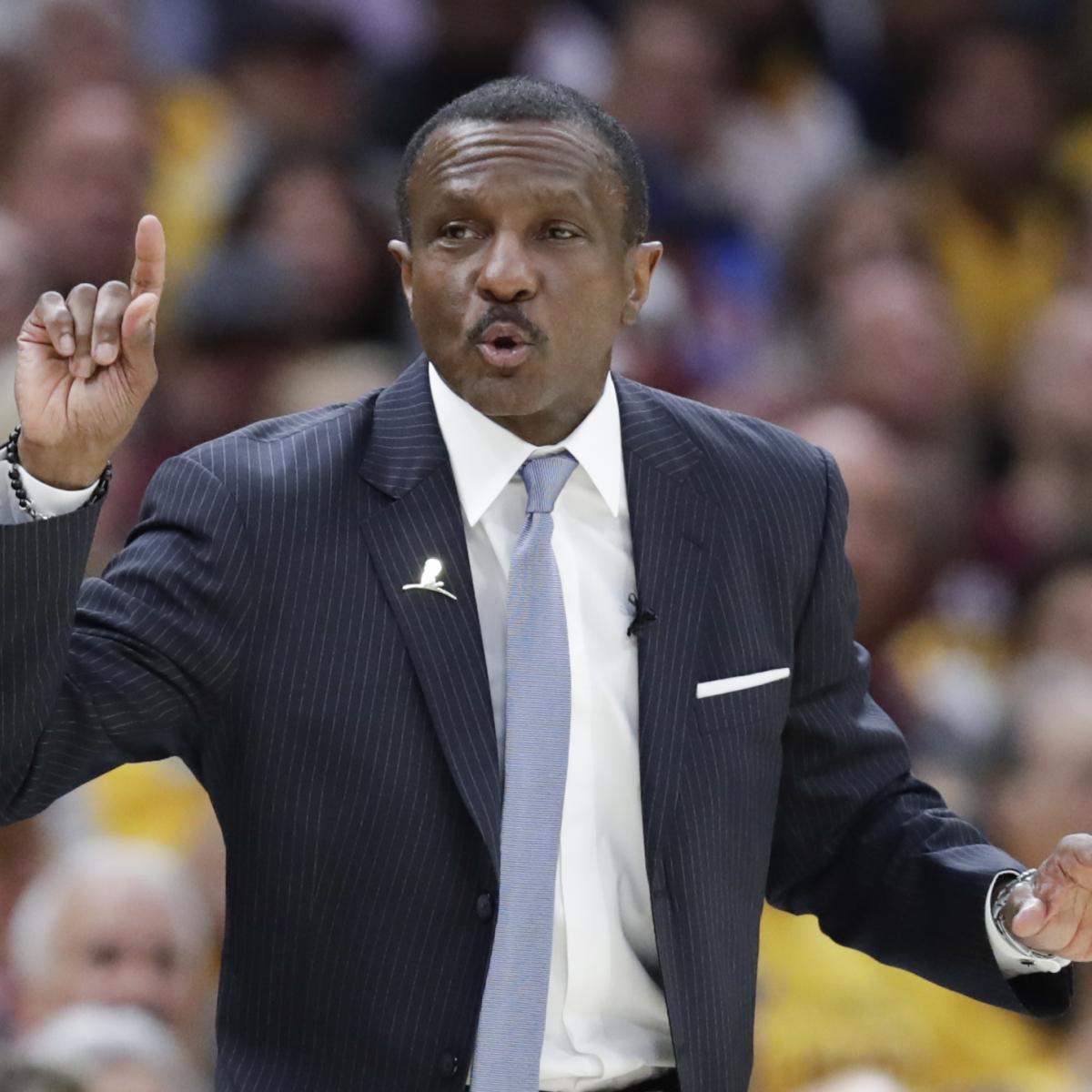 Tony Dejak/Associated Press
The Toronto Raptors might want to read the room when it comes to NBA Twitter. 
Not long after basketball fans got their jokes in following the team's postseason departure, the Raptors brought more attention on themselves Wednesday by responding to a tweet from the NBA announcing Dwane Casey as a Coach of the Year finalist alongside Brad Stevens of the Boston Celtics and Quin Snyder of the Utah Jazz:
Considering Toronto fired Casey after it lost in four games to the Cleveland Cavaliers in the second round of the playoffs, the response is awkward, to say the least.
Toronto was the No. 1 seed in the Eastern Conference playoffs, but it lost to LeBron James and Co. for the third consecutive year. Though the Raptors had home-court advantage and the Cavaliers needed a full seven games to dispatch of the Indiana Pacers in the prior series, they were again no match for Cleveland, which led to Casey's firing.
At least the head coach has his former team's congratulations to comfort him this offseason.
Breaking Sports News
via Bleacher Report – Front Page https://ift.tt/yO6Sgr
May 16, 2018 at 06:31PM