Drew Brees Gives HS QB Alex Ruiz New Prosthetic Leg After February Amputation
Drew Brees Gives HS QB Alex Ruiz New Prosthetic Leg After February Amputation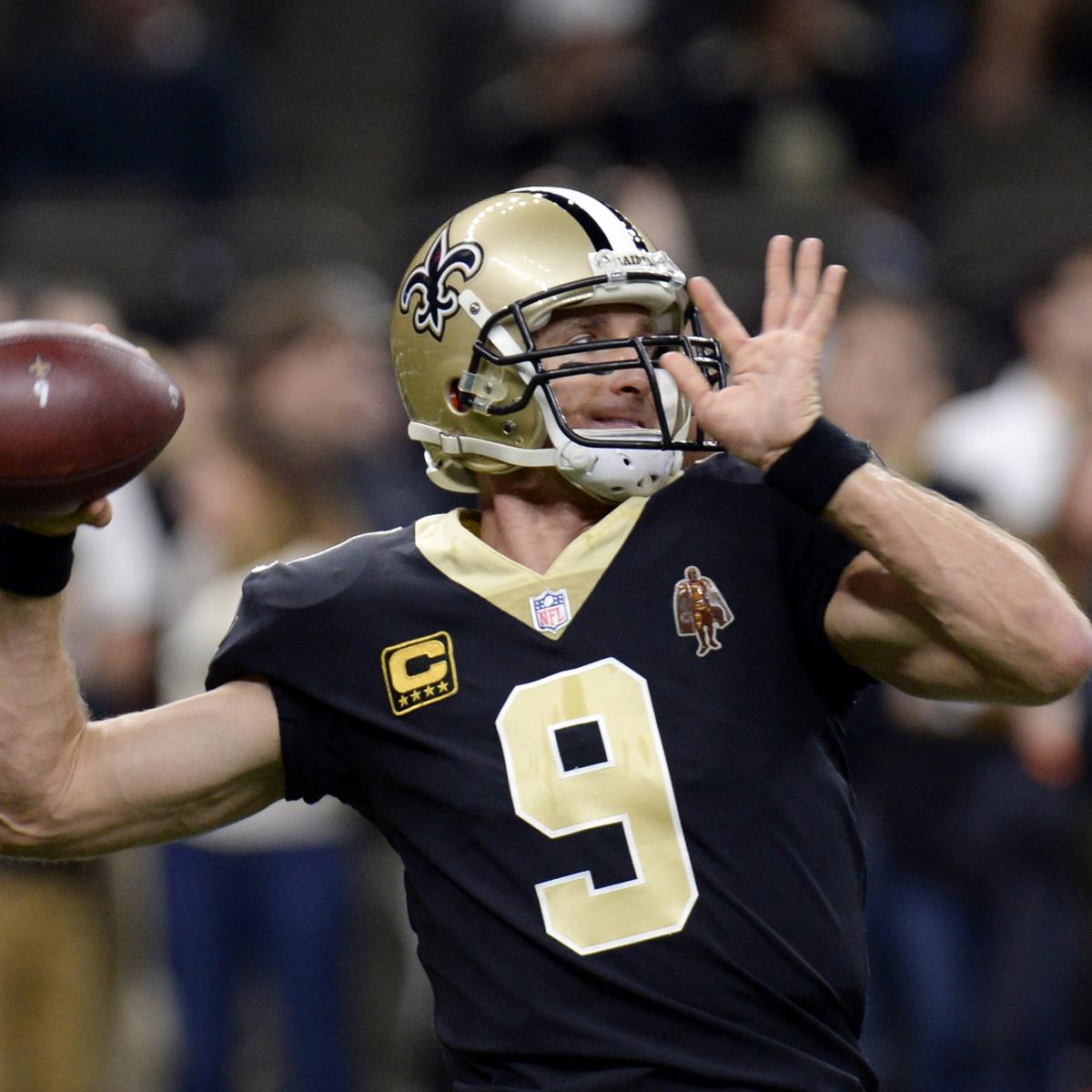 Bill Feig/Associated Press
New Orleans Saints quarterback Drew Brees surprised high school quarterback Alex Ruiz last week by presenting him with a prosthetic leg.
Ruiz, who plays quarterback at Linfield Christian High School in Temecula, California, had his left leg amputated below the knee in February after suffering a serious knee injury on the field, according to ESPN.com's Mike Triplett.
In addition to the prosthetic Brees gave Ruiz last week, the future Hall of Fame signal-caller promised to purchase an athletic training prosthesis for Ruiz in the fall.
Brees called the presentation of the prosthetic "very emotional," and Ruiz said the following about the surprise encounter: "If there's anything above cloud nine, that's where I'm at right now."
After hearing about Ruiz previously, Brees said he wanted to do something in order to help him out:
"In the back of my mind, I said to myself, 'I hope I get a chance to meet this young man someday.' Alex has suffered a long and very difficult road but has remained so positive and insists this set of circumstances will not hold him back. He still has loftier goals than ever for his athletic career and beyond. We wanted to help his dreams come true."
Per Triplett, Ruiz plans to continue playing football with the aid of a prosthetic leg.    
Breaking Sports News
via Bleacher Report – Front Page https://ift.tt/yO6Sgr
May 17, 2018 at 05:02AM